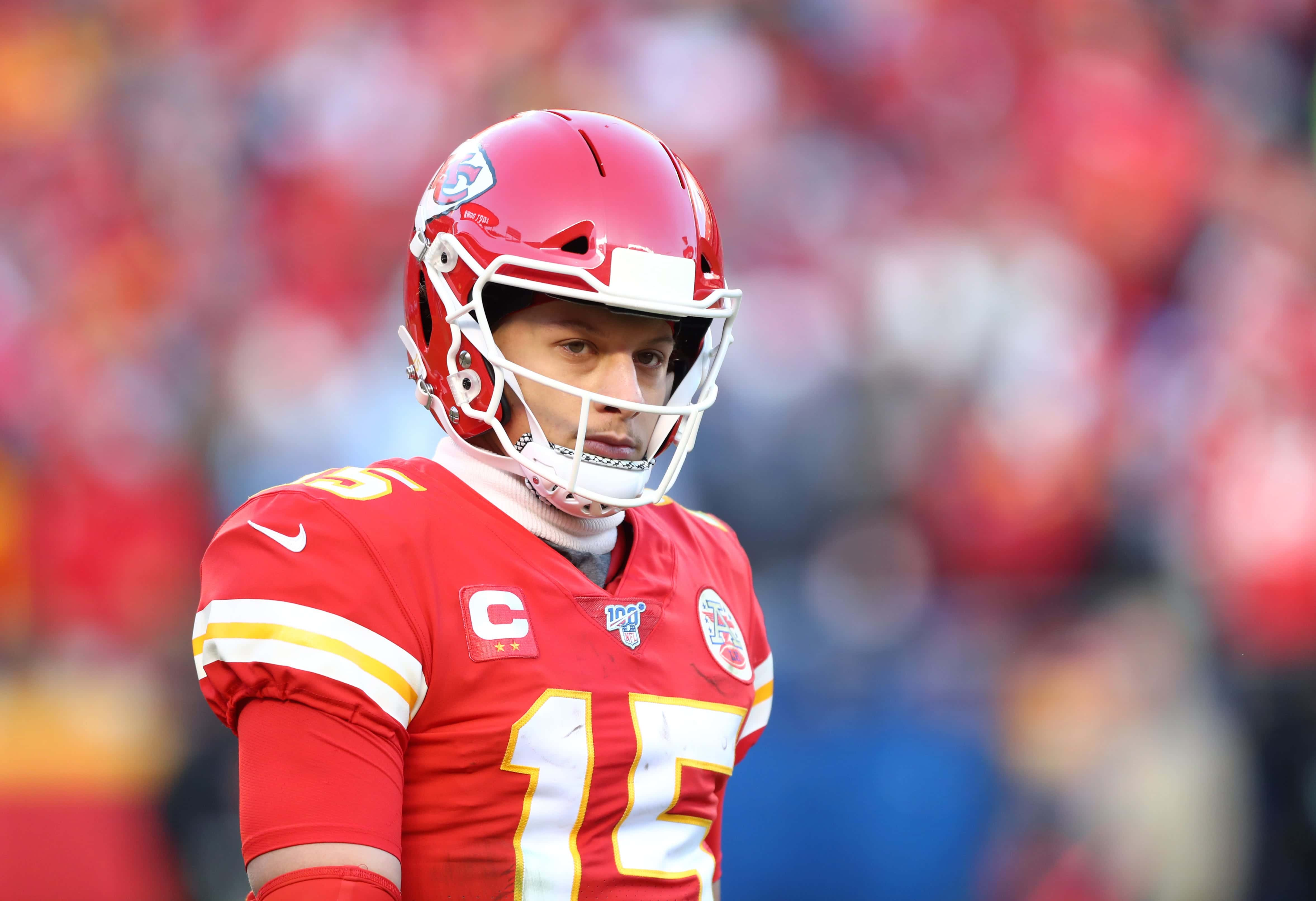 NFL players have spoken: Patrick Mahomes is not the best player in the league. In fact, he's not even top three.
That's right. Mahomes was ranked No. 4 on the NFL Network's Top 100 Players of 2020. Lamar Jackson was No. 1, followed by Russell Wilson and Aaron Donald.
Michael Thomas was fifth, while Christian McCaffrey, George Kittle, DeAndre Hopkins, Stephon Gilmore, and Derrick Henry rounded out the top 10.
Did the NFL players get the top spot right? Tiki Barber says yes.
"Right now in the National Football League, the most dynamic, athletic star is Lamar Jackson," Barber said on Tiki & Tierney. "From a player standpoint, when you ask a player, 'Who's the best player in football?' – they're going to say, 'Who's the guy that wow-ed me? Who wow-ed me the most?' Lamar Jackson wow-ed us last year."
In 2019, Jackson threw for 3,127 yards, 36 touchdowns and six interceptions. He also ran for 1,206 yards and seven scores, breaking Michael Vick's single-season quarterback rushing record (1,039 yards). It was a fantastic season, no doubt. 
But Brandon Tierney would rather have the Super Bowl MVP, not the regular-season one.
"The easy answer and the obvious answer is Lamar Jackson," Tierney said. "However, you're reacting to the video-game spins. . . . He's a beast, and he deserved the MVP, and he's terrific. But I think you're also discounting the velocity and the tight-window throws that Mahomes makes, and elite corners and elite defensive coordinators are sitting there scouring tape saying, 'How the hell did he fit that ball in there?' So you're reacting to two different types of skillsets. And by the way, Mahomes runs the ball a little bit, too."
Over the last two seasons, Mahomes has led the NFL in passing yards per game (304.3), passing touchdowns (76), yards per attempt (8.6), and passes of 25-plus yards (86).
Mahomes, 24, and Jackson, 23, have never squared off in the playoffs, but that showdown is likely a question of when, not if.
Click below to listen to this debate in its entirety.