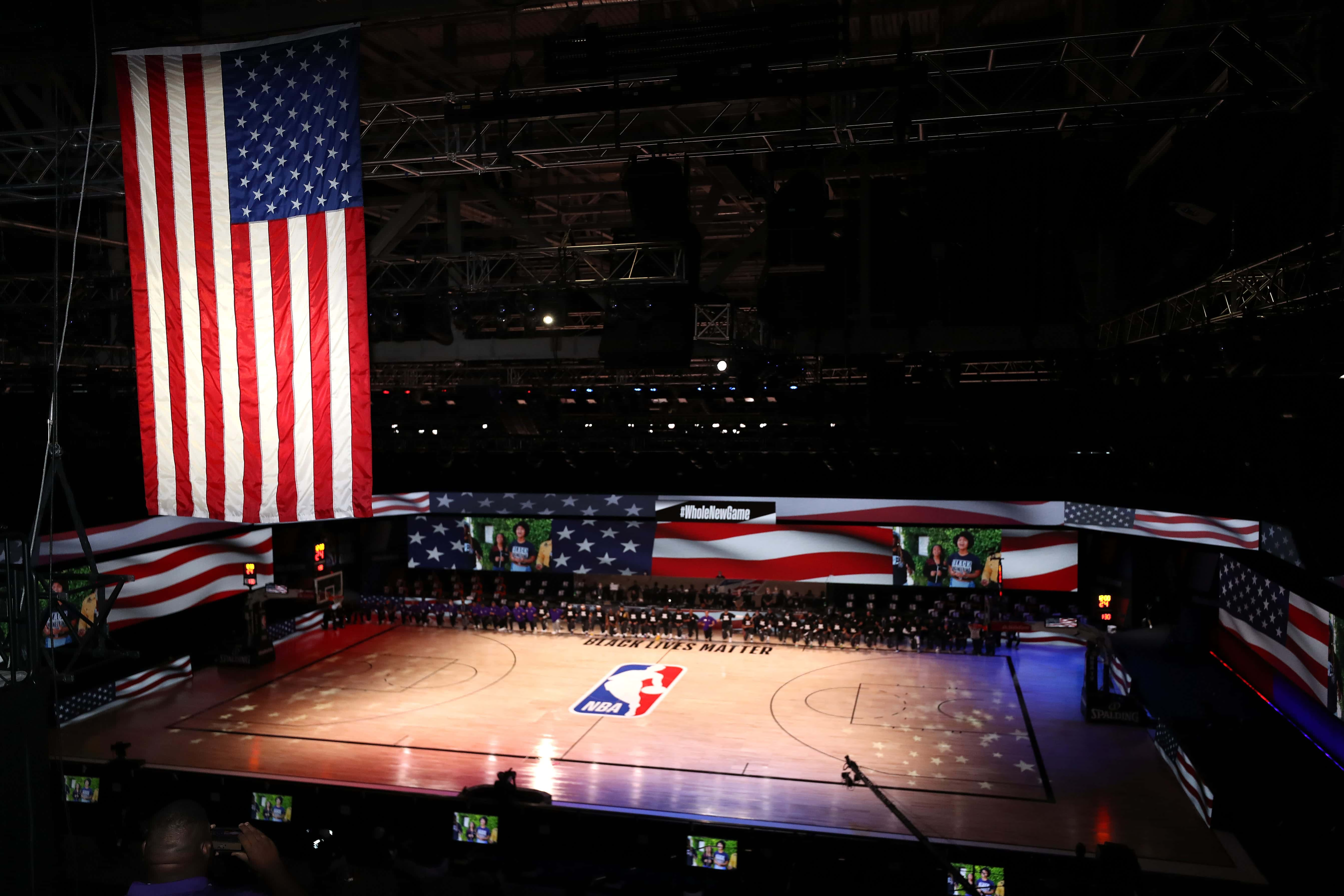 After a few weeks in the bubble, NBA players returned to action Thursday, as the Jazz beat the Pelicans 106-104 and the Lakers beat the Clippers 103-101. Two games, both decided by a bucket. 
It was a great night for the NBA.
"I'm pretty impressed," NBA voice Marc Kestecher said on After Hours with Amy Lawrence. "We'll see if it holds up to the end. I think it will. Medically, they've had a couple rounds of testing so far and been very fortunate to have zero positive tests. To me, it's always been about the mental part of it. To not only be away from home for a few months, but to be in one spot [and] be away from your family, I know family will be able to come here eventually, but it seems like it's going to be a big mental grind. I'm very impressed with what I've seen [in] the two weeks leading up. The NBA spent a lot of money to make this top-notch, and so far, so good."
While there were no fans in attendance, it did not feel that way to Kestecher. Artificial noise, as it turns out, sounds pretty real.
"The funny thing is when you put your headphones on and you hear the sneakers squeaking and the virtual fans cheering, sometimes you forget that you're in a fan-less arena," he said. "It actually sounded pretty authentic. And then the broadcast ends and I take my headphones off and I'm talking at the same volume and I realize, 'Why am I shouting? It's very quiet in here.' So it's odd. I don't know how to explain it except to say there's nobody there, but when the headphones are on, you feel like . . . there's a lot of people there. It's a very, very strange feeling."
Several NBA players were in attendance Thursday, as basketball returned after a 141-day absence.
"I thought it was cool that Damian Lillard and Kyle Lowry, DeMar DeRozan, Carmelo Anthony – to name a few – maybe they just wanted to get out of their room, but I think they also wanted to see Lakers/Clippers and see some of their pals," Kestecher said. "I'm sure they couldn't help but even cheer as well when you see a really good play."
As for the action on the court, the Lakers and Clippers provided a potential preview of the Western Conference Finals. Kestecher was impressed with both teams' effort after such a long layoff.
"I thought those guys pretty much were able to bring their own energy and intensity," he said. "If they end up meeting in the Western Conference Finals this year here in Orlando with no fans, I think it will be ratcheted up even more somehow."