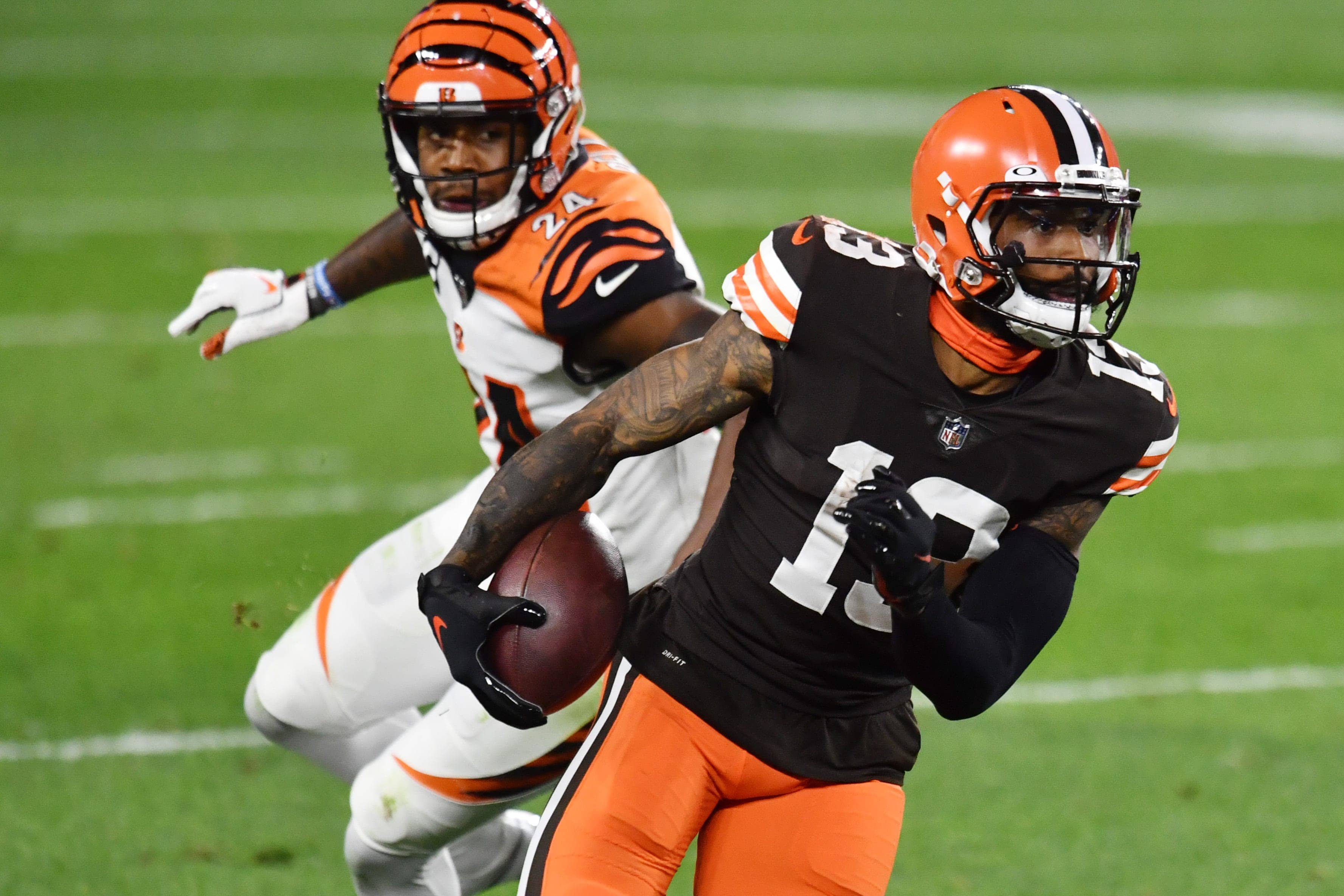 Odell Beckham Jr. has had his moments in Cleveland, but overall his Browns tenure has been underwhelming. 
Last year, he had 74 catches for 1,035 yards and four touchdowns in 16 games. By comparison, he had 77 catches for 1,052 yards and six touchdowns with the Giants in 2018 – in just 12 games. This year, he's been mostly quiet through three weeks, with 11 catches for 155 yards and a score. 
Granted, the Browns have one of the best rushing attacks in the league, but why hasn't Beckham been more productive in Cleveland?
"I don't know what to say about Odell," former NFL receiver Drew Pearson said on The Zach Gelb Show. "There is talent there, there's no question. . . . But I think sometimes he lets his frustration get in the way of his game. . . . I think because of the frustration he feels sometimes from not getting the football, it works against his focus and his discipline [in terms of] running his routes and focusing on catching the football, which makes him what he is as a wide receiver. But when everything is going for him as far as his mental side and he's getting the football and he's happy, he's one of the toughest receivers in the National Football League. If I had his kind of ability, I would have been in the Pro Football Hall of Hame."
Beckham is under contract through 2023, but there are rumblings the Browns could try to trade him – perhaps after this season.
"There's always that possibility with Odell," Pearson said. "It's not just what he brings on the field but what he brings off the field. Sometimes what he brings off the field is a negative situation, a negative vibe in the locker room. That's one reason why the Giants got rid of him. He wanted to get away from Eli Manning. That was his quarterback. You don't get to play with many great or good quarterbacks in the National Football League, and the last thing you want to do is leave them."
In some ways, Beckham reminds Pearson of Antonio Brown, who didn't want to play with Ben Roethlisberger and forced his way out of Pittsburgh.
"He's a Hall of Fame quarterback," Pearson said of Big Ben. "Why do you want to leave him? So anyway, I don't know what kind of situation Odell would be happy in. If it didn't work in New York, if it's not going to work in Cleveland, then you see what's happening with Antonio Brown, how he's not back in the league because of his antics and not so much about what he can do on the football field but what he brings off the field, maybe teams are saying, 'Hey, we don't want to mess with that. We don't have to deal with that, and if we don't have to deal with it, then we don't want to deal with it.' Maybe even Cleveland after this season will say, 'We'll wash our hands of this situation and try to salvage the last few years of the contract as far as the salary cap is concerned.'"