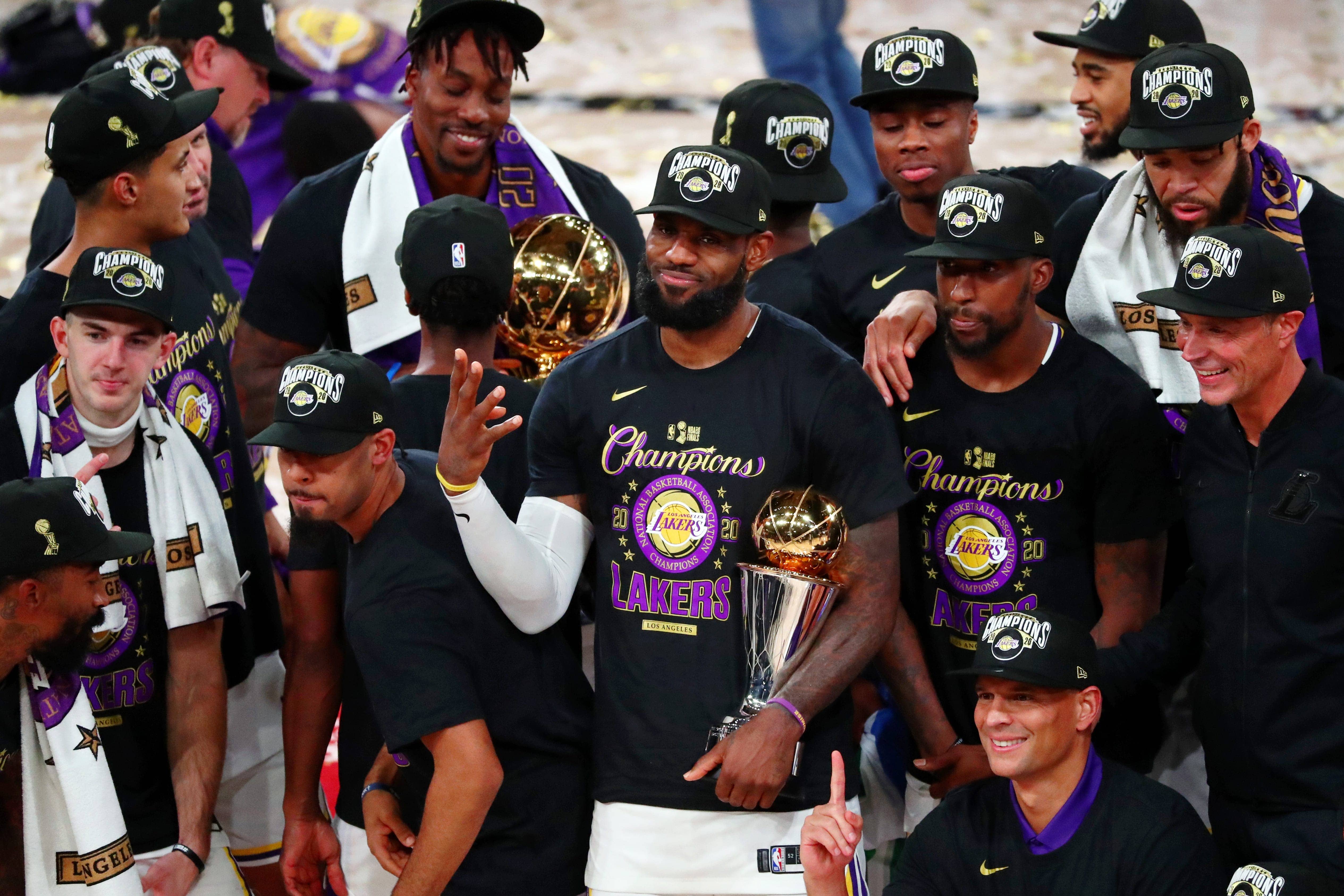 LeBron James won his fourth NBA title on Sunday, this after leading the Los Angeles Lakers to a 106-93 win over the Miami Heat in Game 6 of the NBA Finals. James, 35, became the first player in NBA history to be named Finals MVP with three different franchises.
This might not be James' last title, either. In fact, Stadium NBA insider Jeff Goodman believes James will be one of the top 10 players in the league for the next several years.
"I'm saying until 40," Goodman said on Reiter Than You. "I think he can do it until 40. He is just such a freak of nature and knows how to take care of himself and is so laser-focused on doing the right things on preparing. You've got to have the mental component and the physical component. He's got both. He is just so driven."
James averaged 29.8 points, 11.8 rebounds and 8.5 assists in the Finals. It was the Lakers' first title since 2010 – when Kobe Bryant earned Finals MVP honors – and their 17th overall, tying them with the Boston Celtics for the most in league history.
"People have hammered [James] for his leadership. I don't understand that," Goodman said. "Who is taking a team with [Rajon] Rondo, J.R. Smith, Dion Waiters [and] finding a way? We all thought this thing would combust when they signed those dudes, right? And instead, he's found a way because I just think he's got so much cache and he knows how to deal with people. He knows how to be direct when he needs to, he knows how to adapt to certain personalities. So yeah, I think LeBron is going to be one of the top 10 players in the NBA until he's 40 years old."