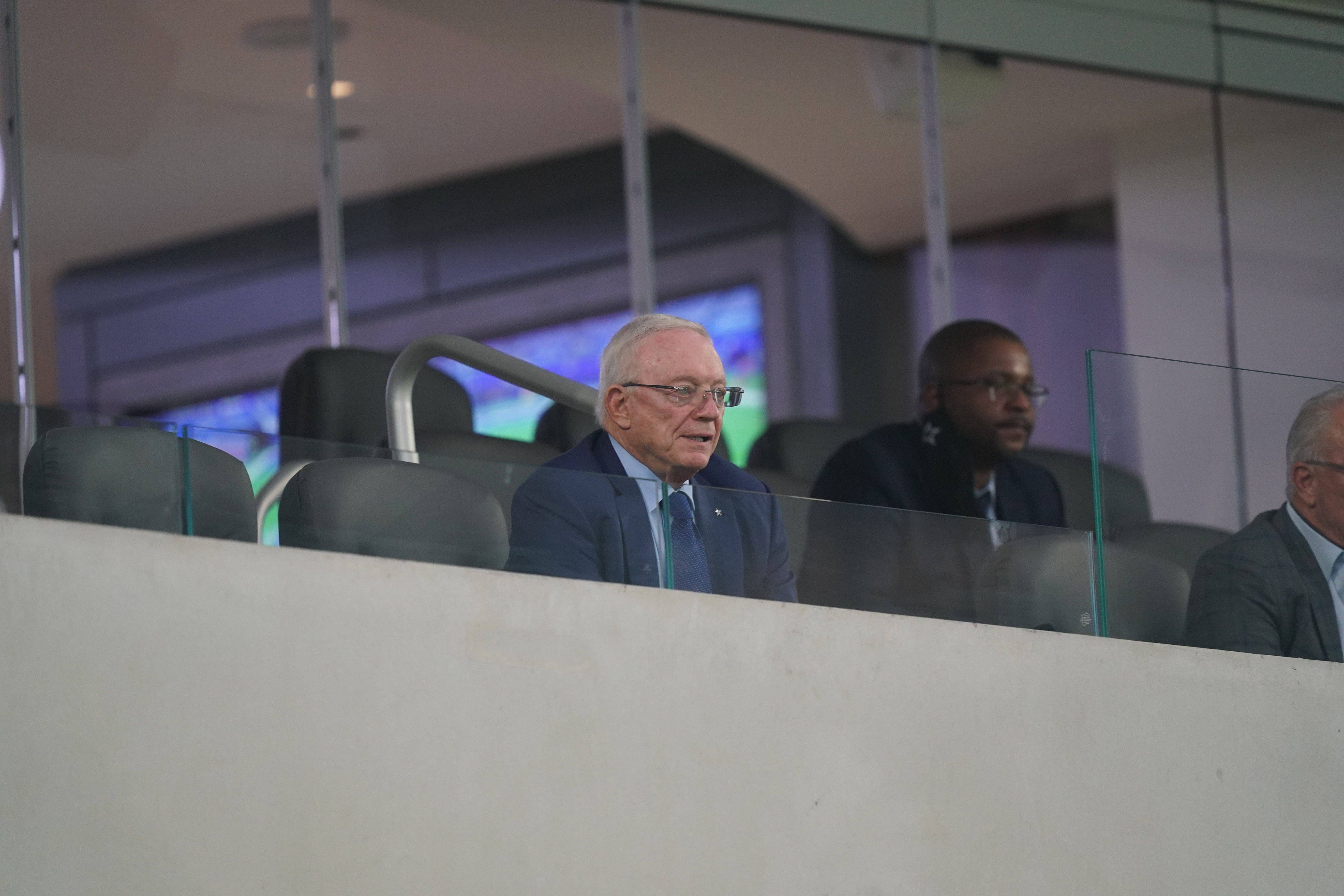 From injuries to incompetence, the Dallas Cowboys' 2020 season has been an unmitigated disaster – and Jay Glazer might have something to do with it.
Glazer reportedly influenced Jerry Jones' decision to hire Mike McCarthy, who flamed out in Green Bay and took a year off from football before becoming the Cowboys' ninth head coach in January.
According to local media in Dallas, McCarthy's hire kind of came out of left field.
"They interviewed Marvin Lewis, and we all know the dirty secret as to why they interviewed Marvin Lewis," 105.3 The Fan host R.J. Choppy said on The Zach Gelb Show, referring to the Rooney Rule. "And then they interview Mike McCarthy, who was not even on the list. All offseason, once we kind of knew they were going to move on from Jason [Garrett], it was Matt Rhule, Lincoln Riley – never heard Mike McCarthy's name."
But McCarthy, who won a Super Bowl with the Packers in February 2011, got the job.
"The rumor is that Jay Glazer got to Jerry somehow and recommended Mike McCarthy," Choppy said. "There's some connection between McCarthy and Glazer. I don't know if they go to the same gym – I have no [idea]. But that's the rumor we have heard around here: that Glazer somehow got to Jerry and convinced him that McCarthy was the guy, and they went right to it."
Glazer is one of the most respected NFL insiders in the industry, but why would the Cowboys let him pick their next head coach?
"Why does this team do anything that they do?" Choppy asked. "We don't know. We talked about that a couple of weeks ago on the show. That was the quiet little secret that's been floating around here. No one's been able to substantiate it, but there's enough smoke and enough credible people that have brought it up that [it seems plausible]. It came out of nowhere. Mike McCarthy came out of nowhere. It was really, really weird."
While Choppy cannot confirm the rumor, he does think it holds at least some water.
"Every time we go to Oxnard [for training camp], the way the Cowboys field is set up, there's two fields, and in the middle there's a tower," he said. "No one is allowed in the tower, nobody but the Jones' family – except for big-time celebrities . . . and Jay Glazer. Jay Glazer is there every year, and he is always up in that tower. You get any other national media member – you get Ian Rapoport, you get Adam Schefter – if they go out there, they are not in that tower. But Jay Glazer is in that tower."