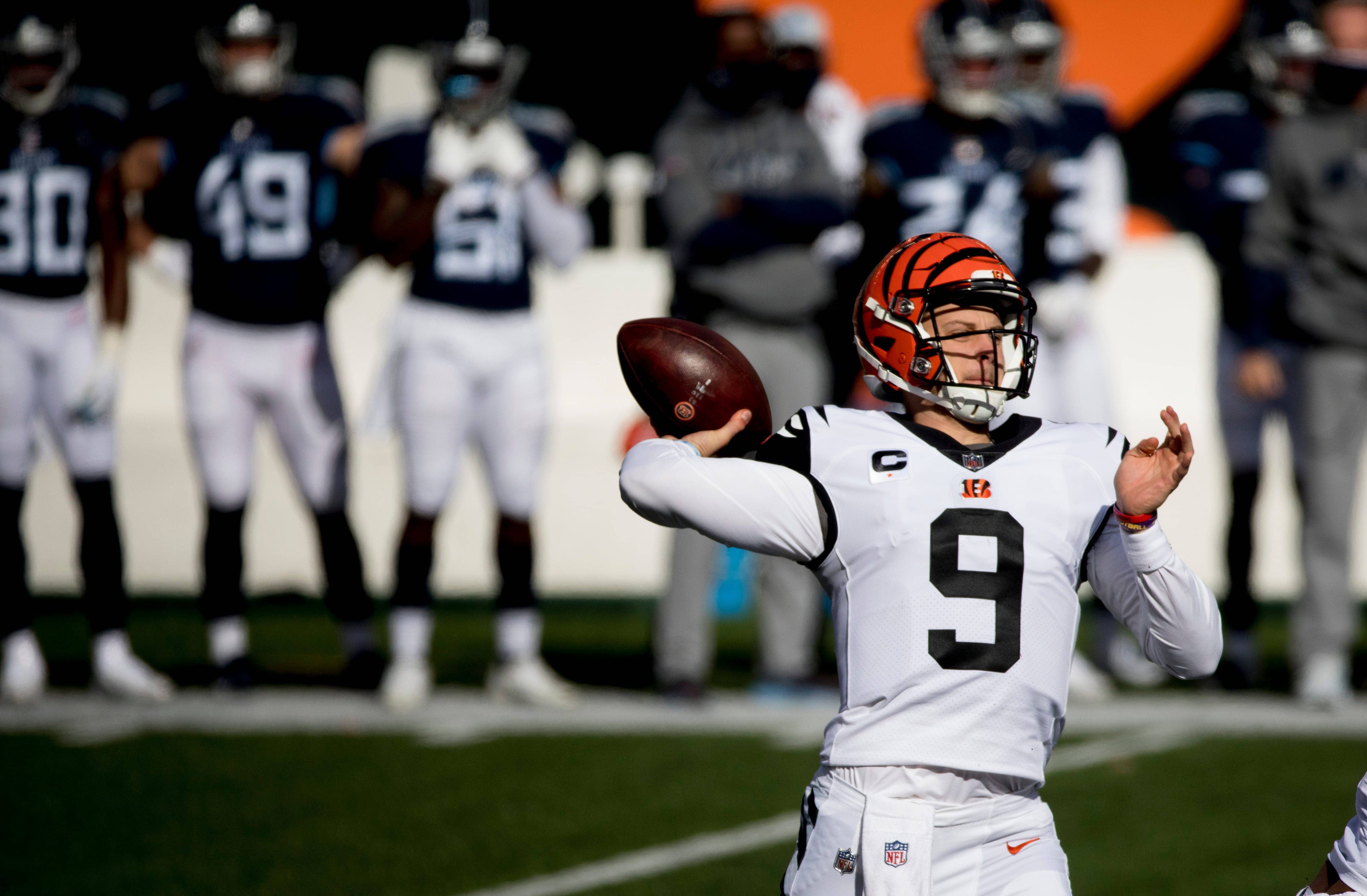 Joe Burrow got his second career victory Sunday, leading the Cincinnati Bengals to a 31-20 win over the Tennessee Titans. Burrow, the No. 1 overall pick in the draft, finished 26-of-37 for 249 yards and two touchdowns.
The Bengals jumped out to a 10-0 lead, led 17-7 at halftime and held a 31-14 advantage midway through the fourth quarter. They held the ball for nearly 36 minutes, as Burrow went 10-of-15 on third down.
"They grinded it out," Bengals.com reporter Geoff Hobson said on After Hours with Amy Lawrence. "For a club that has really struggled to get wins to take apart a 5-2 team like that was really a very encouraging sign for what Zac Taylor is doing here."
It was a much-needed win for the Bengals (2-5-1), who have seen four fourth-quarter leads evaporate this season. Four of their five losses have come by five points or fewer.
Burrow, by the way, isn't taking it "one game at a time." After beating the Titans, he said the Bengals have some upcoming games that are "all very, very winnable" and that they have a chance to "rattle off four or five wins in a row."
"They're playing with so much confidence on offense – and what we're talking about is Burrow," Hobson said. "He gives them the energy. He gives them a confidence. They know that when he's out there, they got a shot to win because except for the Baltimore game, they've been in every game. They've had a shot to win because of him. They've had all sorts of problems this season. They've been devastated on the defensive line. They've had injuries in the secondary. Their two highest free agent players they signed – Trae Waynes and D.J. Reader – [are] both on injured reserve. And we've talked about the problems on the offensive line, but Burrow has still through all of that kept them in these games."
Burrow and the Bengals will face a tall task after their bye week. They play the Steelers (7-0) in Pittsburgh on Nov. 15. Kickoff is at 4:25 p.m. ET.