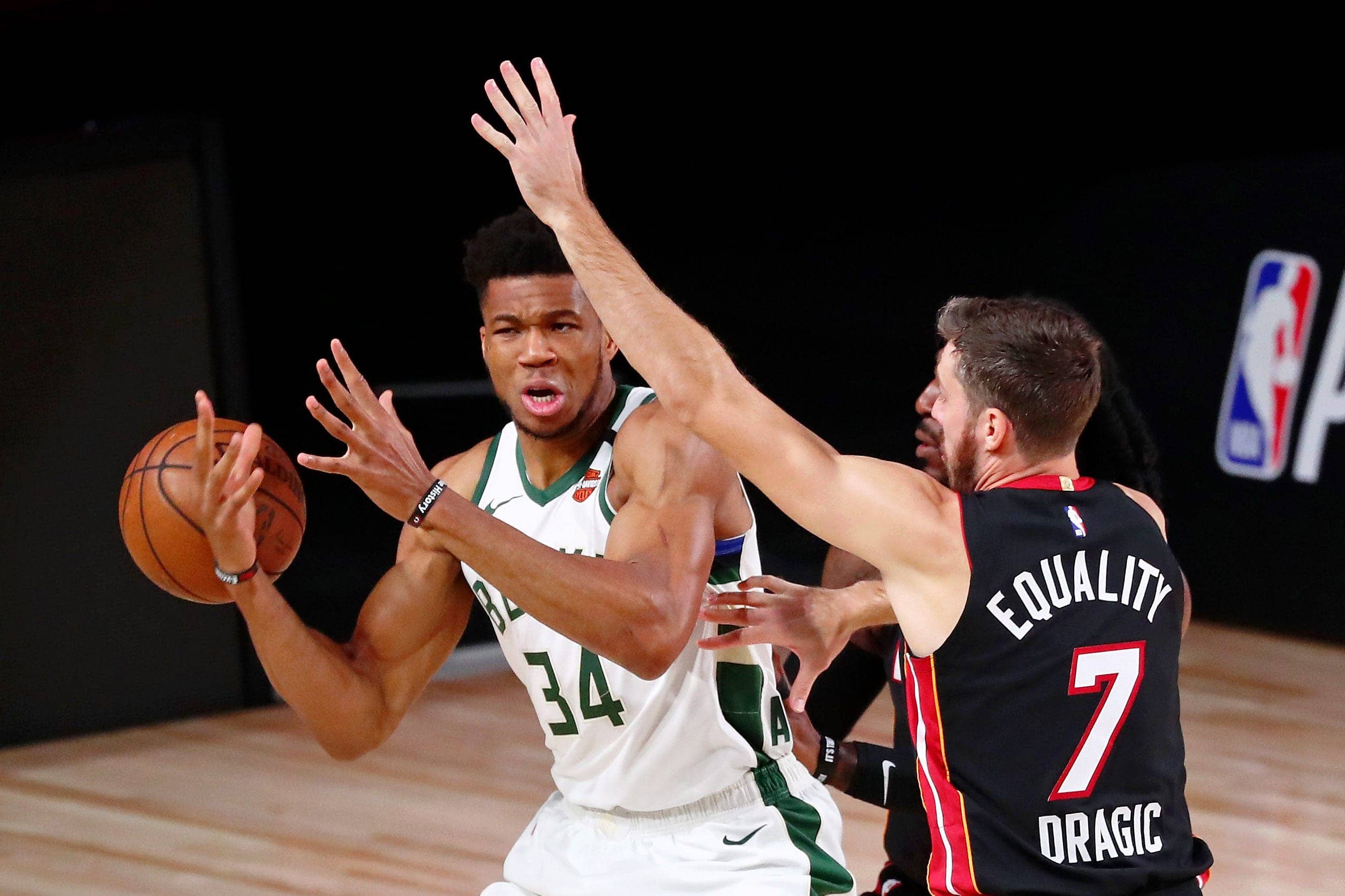 It remains to be seen if Giannis Antetokounmpo will sign a super-max contract with the Milwaukee Bucks, but former NBA player and current analyst Ryan Hollins has some advice for the two-time MVP:
Don't do it.
"It's about time for him to move on," Hollins said on The Zach Gelb Show. "He's been paid already. I don't think it's about the money. If I had a wish list put together, the No. 1 on my wish list is Golden State trades that second overall pick and something else – and Draymond Green possibly – and you see him with the Warriors. You want the Warriors to come out and compete. Everybody says, 'We don't like super teams.' Well, guess what? Basketball was boring without the super teams. I would like to see Giannis Antetokounmpo with the Warriors. I think it would be big."
The Bucks have finished with the best record in the league two years in a row but were unable to reach the NBA Finals in either season. In fact, they were unable to reach even the conference finals in 2020.
Antetokounmpo probably wouldn't have that problem if he joined forces with Steph Curry and Klay Thompson.
"If you could have someone stretching the floor like Steph and Klay and Giannis working the insides and them teaching and preaching to Giannis how to play and how to win and how to be successful, I think that is intriguing," Hollins said. "LeBron and the Lakers would have to watch out if that matchup came to fruition."
As entertaining as the NBA playoffs were in the bubble, Hollins believes that only a couple of teams – mainly the Lakers and Clippers – actually had a chance to win a title. 
Giannis to Golden State would change that.
"If we're fortunate, it's a three- or four-team league," Hollins said. "We try to spice things up and talk about the Toronto Raptors coming out or somebody like that, but it's a star-driven league so these boys got to team up. Come on, baby. That's what it's about."