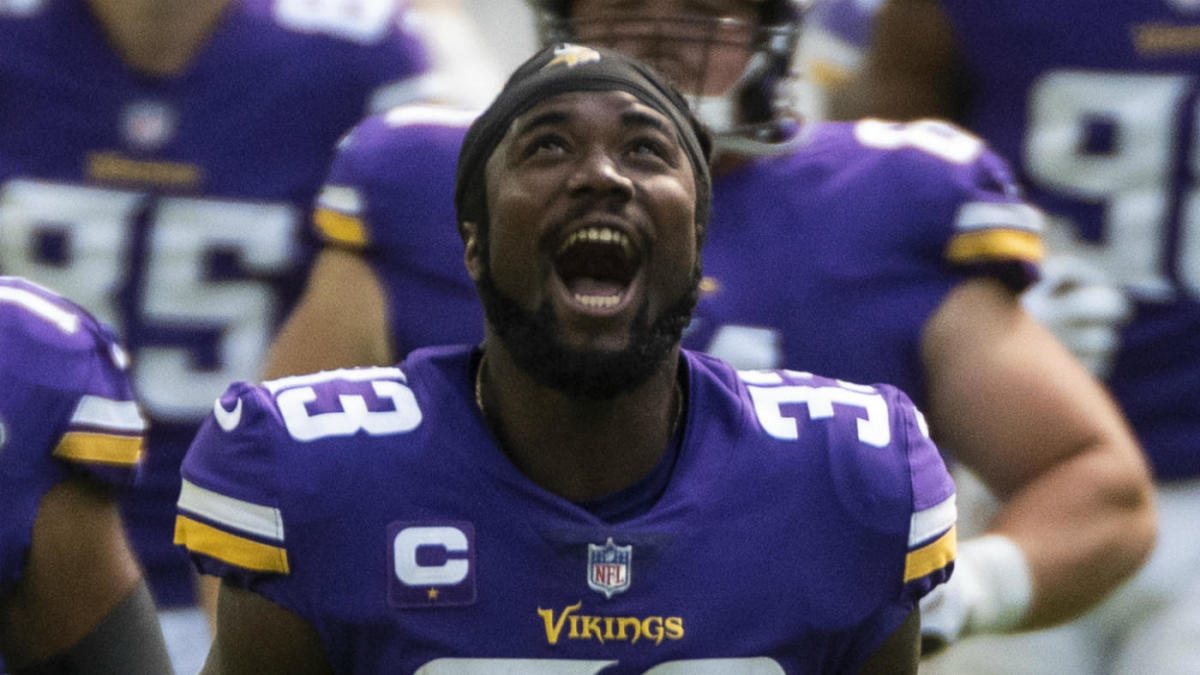 The NFC North standings just got a little tighter
The Chicago Bears and Minnesota Vikings met on Monday night headed in opposite directions, and that trend continued during the finale to Week 10. Neither side was particularly consistent, with defense and special teams playing big roles in a low-scoring affair, and for a while it appeared that those very units were going to end the Bears' three-game skid. Nick Foles and Co. were listless for much of the evening, however, whereas Justin Jefferson helped propel Minnesota's attack en route to a 19-13 Vikings victory.
The close win further tightens the NFC North standings, with the Green Bay Packers up top at 7-2 and the Bears, Vikings and Detroit Lions now all within one game of each other. It also marks three straight wins for Minnesota, all of which have come in the division.
Here are some immediate takeaways from Monday night's NFC North battle:
Why the Vikings won
They played the Bears offense? In all seriousness, facing Chicago's battered O-line and in-transition play-calling was the No. 1 reason Minnesota thrived on Monday night, but they still deserve some credit for the execution: Eric Wilson and D.J. Wonnum flashed with big plays, and Harrison Smith nearly finished the night with two turnovers. On the other side of the ball, Dalvin Cook played tough despite just so-so numbers against the Bears' aggressive front, while Justin Jefferson reminded everyone why he should be in the Offensive Rookie of the Year conversation. On a night where Kirk Cousins was just good enough, Jefferson did his part to help the QB, looking like a bona fide No. 1 wideout against Chicago's secondary.
Why the Bears lost
They literally needed their defense and special teams to score touchdowns. Look, Chicago deserves credit for how those units played; the "D" slowed the Vikings' greatest weapon in Cook and successfully put the Bears' offense in scoring range following a takeaway, while Cordarelle Patterson single-handedly threatened to tilt the game in Chicago's favor with his 104-yard kick-return score. But Matt Nagy's — er, Bill Lazor's — offense sputtered from start to finish. It's no wonder Nick Foles couldn't finish the game upright (he was carted off late in the fourth quarter with an injury to his lower body), because the protection was never steady. Even when it was, Foles paired promising strikes with crucial misses, including a potential game-winner in the waning minutes. It didn't help that Patterson was the "lead" ball-carrier with basically no production on the ground.
Turning point
After a first half that saw the two sides combine for three turnovers, the Bears settled down — by going three-and-out on three straight drives. The offensive ineptitude allowed the Vikings to take their time with the comeback, and all it took, really, was one long drive to turn the tables completely. Starting at their own 37 early in the fourth quarter, Minnesota proceeded to march 63 yards in just under five minutes, capping the series with a Cousins TD to Adam Thielen to put the Vikings ahead for good.
Play of the game
Jefferson had some nice catch-and-run highlights for Minnesota, but in a scrappy, sloppy game, the biggest play actually belongs to the losing side. Patterson's 104-yard return touchdown was extra sweet considering he pulled it off against his original team:
What's next
The Bears (5-5) will have a week to rest and reflect before returning in Week 12 with a "Sunday Night Football" matchup with the NFC North-leading Green Bay Packers (7-2). The Vikings (4-5), meanwhile, will head back home for a showdown with the Dallas Cowboys (2-7), who are set to welcome back Andy Dalton at quarterback.
— CBS SPORTS