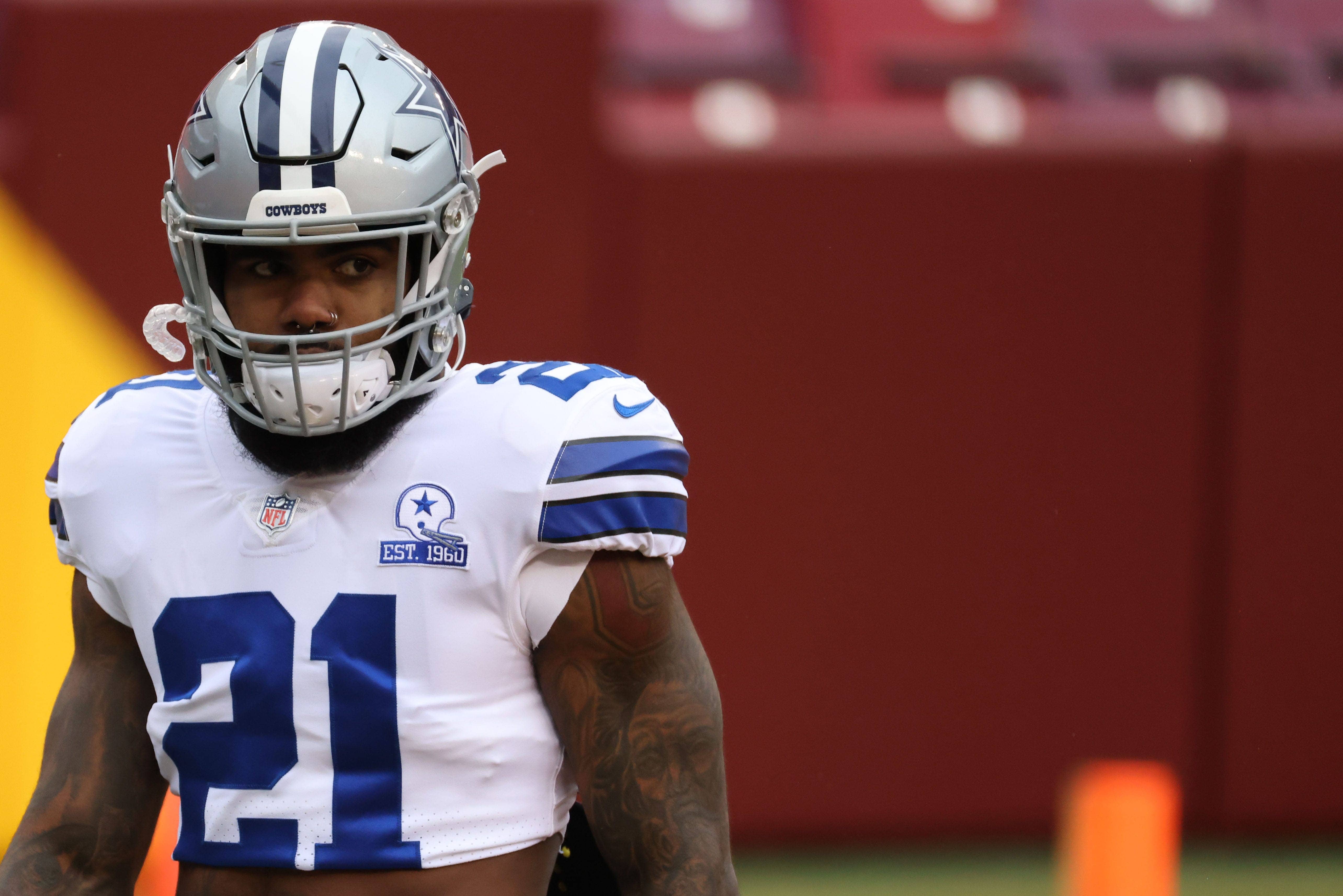 Dallas Cowboys running back Ezekiel Elliott has twice led the NFL in rushing. He led the league in rushing in 2016 as a rookie, when he ran for 1,631 yards, and he led the league in rushing in 2018, when he ran for 1,434 yards. Last year, he finished fourth with 1,357 yards and was still very much elite.
But this year? This year, Elliott ranks eighth with 707 yards. He's actually rushed for fewer yards than Nick Chubb, who has played in four fewer games, and is averaging a career-low 3.9 yards per carry.
It would be easy to attribute this drop in production to Dak Prescott's absence. Elliott's backfield mate, Tony Pollard, however, hasn't had much trouble. In fact, Pollard is averaging 5.0 yards per carry this season.
Tiki Barber doesn't know what is wrong with Elliott, but he does know it's alarming.
"I think he's frustrated," Barber said on Tiki & Tierney. "I think the attempts have gone down. . . . People want to know where is Zeke? Is he still that guy who can lead the league in rushing? I don't see it anymore. I don't see the same explosiveness and the run through contact, the 40-plus yard plays. You don't see those things anymore."
Since Week 6, Elliott is averaging just 57.2 rushing yards per game. He hasn't rushed for a touchdown in six straight games. 
Of course, it's possible that Elliott is trying to do too much. Ball security has never been an issue for him, but he's fumbled six times this year, losing five. He leads NFL running backs in both categories and is yet to reel off a run of even 25 yards.
"What's it attributed to?" Barber asked, referring to Elliott's struggles. "Is it because teams have figured them out? Is it because he's lost a step or he's just not as good? I don't know what it is. But it's proven that the deal that they gave him is not worth it for the next . . . two seasons . . . unless he refinds it. And I don't think he will. Pollard is more explosive at this point for this Cowboys offense."