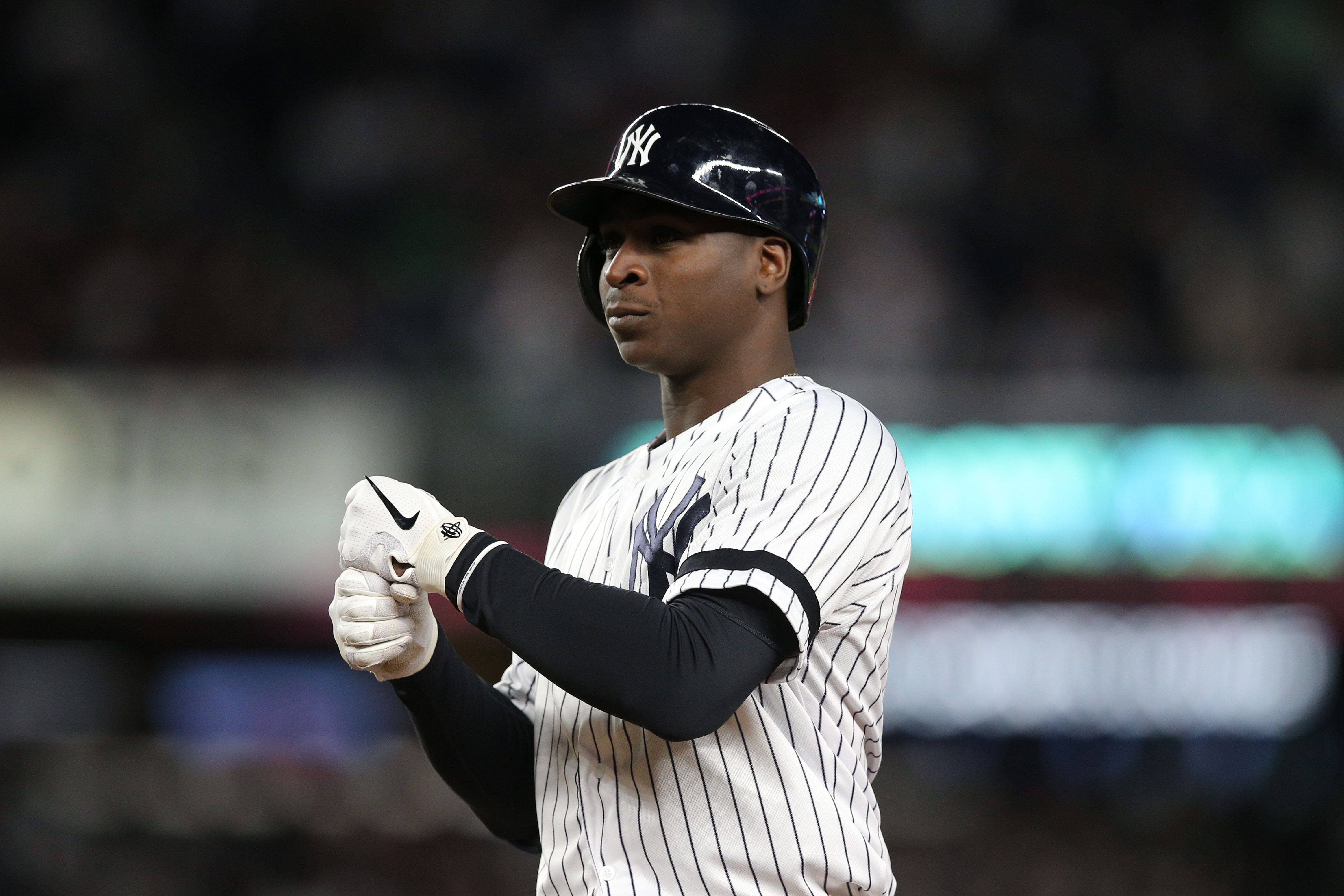 It remains to be seen where free agent Didi Gregorius will play in 2021, but there are a few things he's looking for in a potential suitor. More than anything, though, the 30-year-old shortstop wants to win a ring.
"I want to be on a winning team," Gregorius told JR SportBrief. "That's what you want to be on. You just don't want to be on a team; you want to be on a team that succeeds and wins a championship. That's what you play for. The better the team, the better your chances are, too. But also you want to play with some hungry players that . . . [want] their name to get known. So that's one thing that actually helps: a good mix of veterans and young players. The young players bring the energy; the veteran players bring the experience. So once you get both combined, your team can go a really long way. 
"At the end of the day, it's up to the GMs and the owners who they want to be on their team," Gregorius continued. "You can't just go out there and say, 'Well, I'm going to this team.' If the team doesn't want you, then what? That's where I think it's different in baseball than in the NBA."
Gregorius spent five seasons with the New York Yankees (2015-19) before signing a one-year $14 million deal with the Philadelphia Phillies in December 2019. He played for Joe Girardi both in New York and Philadelphia. 
"The experience with him was cool because he helped me a lot, especially in '15 when I came over," Gregorius said. "Everybody knows, if you're a big Yankees fan, that I struggled big time when I came over that first month. He was always behind me, backing me up, and [saying], 'Hey, you got to play every day. You got to fight, you got to learn, you got to get better' – all that stuff. He always pushed me into the right direction. That's how I took it. He helped me a lot. I really appreciated playing for him. I had a lot of fun playing there, that's one thing for sure. I got to know myself even better, knowing what I was capable of."
As for a possible return to the Yankees, Gregorius doesn't know if that's in the cards.
"They got Gleyber [Torres] playing short, so if I come over there, it's going to be a crowded infield, and there's no spot for everybody to play," Gregorius said. "So what's going to happen? Somebody's going to lose a job and they're not going to be happy with it. So you prefer everybody have their own spot and just go from there. You want everybody to be comfortable playing."