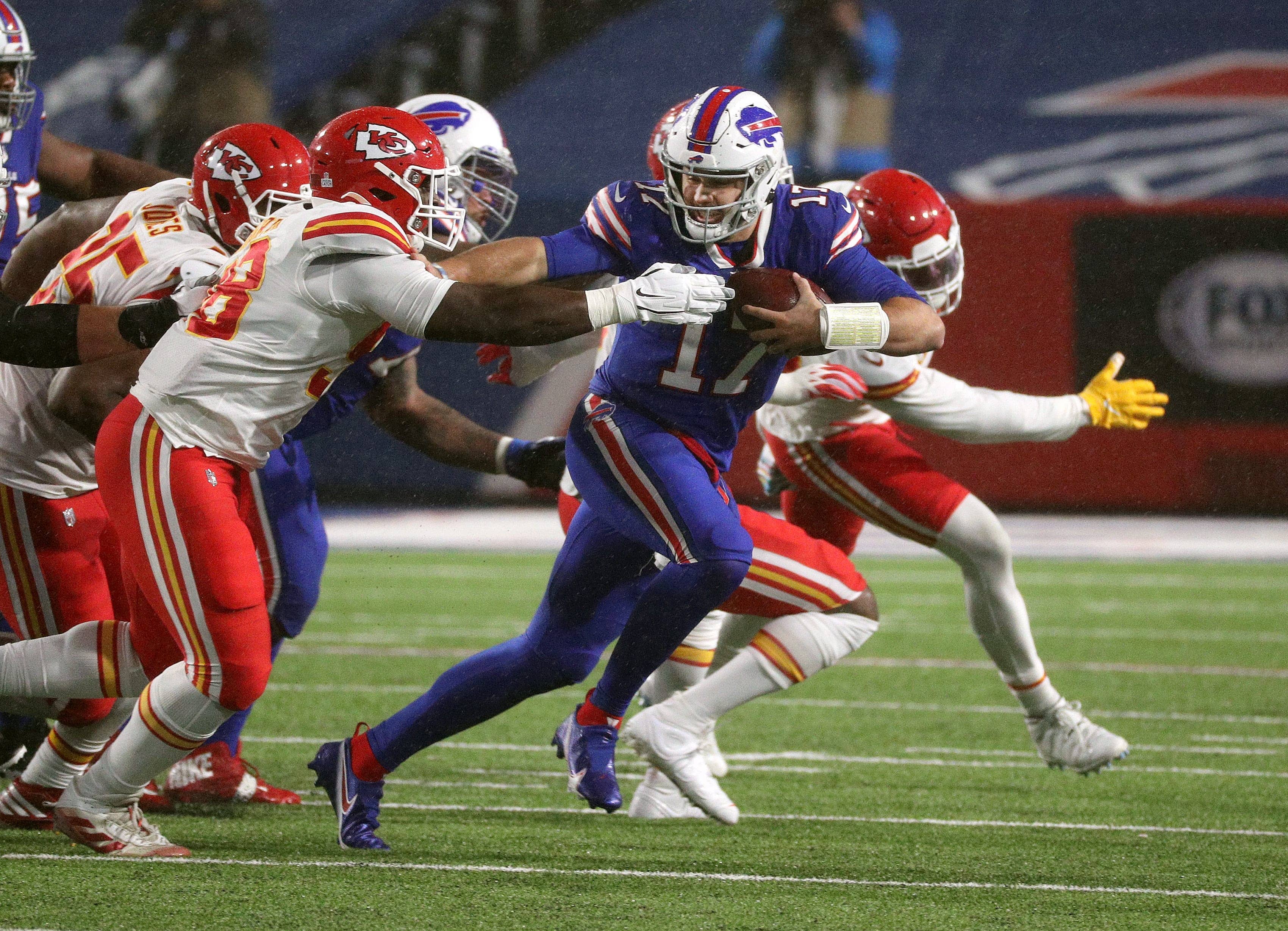 The Buffalo Bills (10-3) are closing in on their first division title since 1995, and while it has been a team effort, Josh Allen's rise has the Bills playing their best football since the 1990s.
"I thought Josh was good last year, but the way he's stepped up in these games, that's one of the biggest things," Bills cornerback Taron Johnson said on The Zach Gelb Show. "Our offense, the O-Line, the receivers, the running backs – not just Josh, but really the whole offense – is just coming together and they're playing so well. I feel like our defense is really coming around at the right time, and I feel like we're only getting better and we're going to continue to get better."
The Bills started the season 4-0 before dropping back-to-back games to the Titans and Chiefs. In fact, the Bills lost to Tennessee, 42-16, and then lost to Kansas City, 26-17. At that point, many fans and analysts wondered if the Bills' 4-0 start was fool's gold. 
It wasn't. Buffalo has won six of its last seven games, with the only loss coming at Arizona on the Hail Murray.
"[We realized] we still have to get better, and I feel like we did that throughout the season," Johnson said, referring to the Bills' response to their two-game losing streak. "Even when we had our rough patches – because obviously it's not going to be perfect and there's not many teams that go undefeated, so you're going to have your ups and downs. It just matters how you bounce back from them, how you learn from all your losses."
The Chiefs (12-1) are the defending Super bowl champions and have the best record in the league. Johnson, though, would love another crack at them.
"Pretty badly, pretty badly," he said of the team's desire for a rematch against the Chiefs, "and I wouldn't be surprised if we see them again."