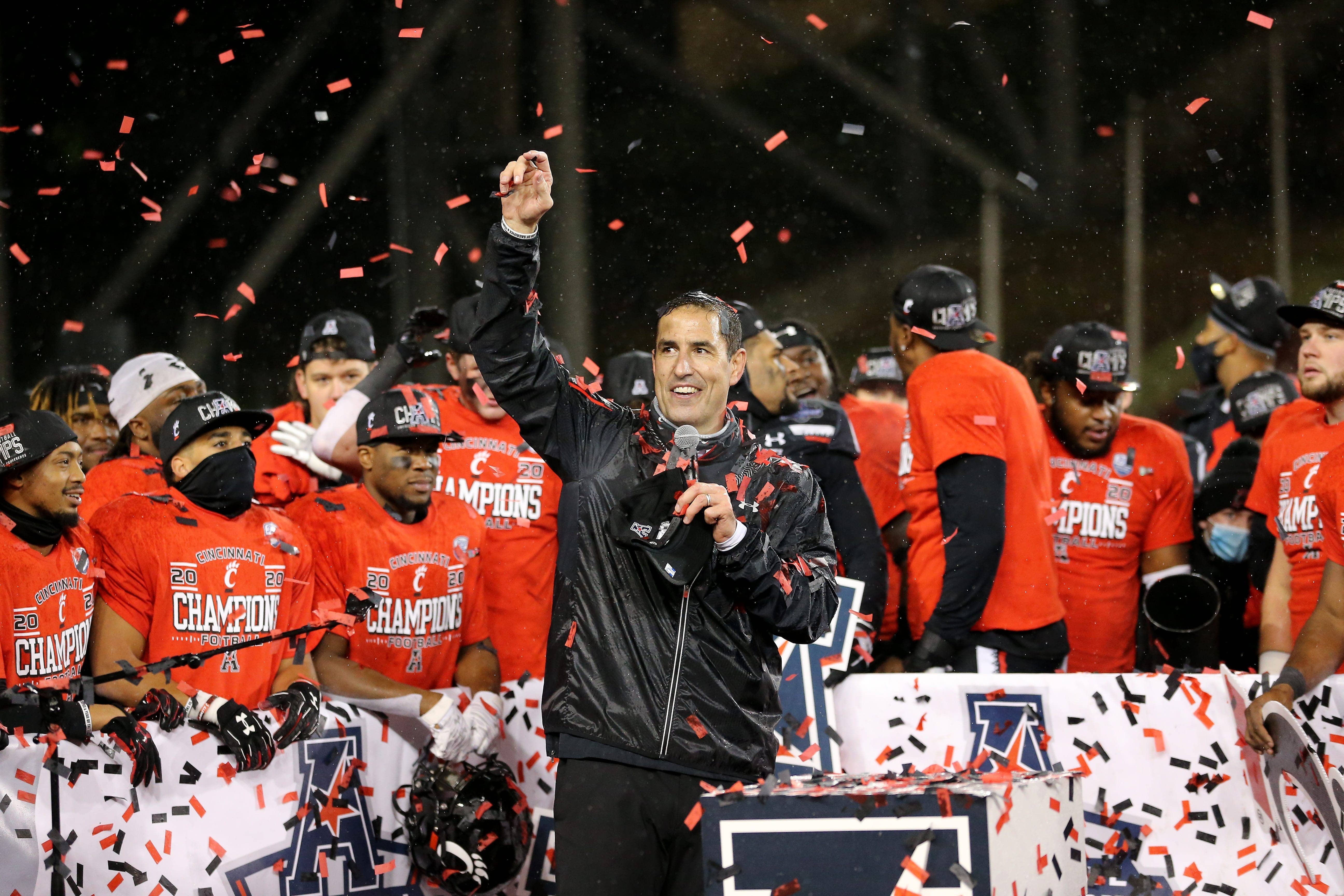 The College Football Playoff committee unveiled its final rankings Sunday, with Alabama (11-0), Clemson (10-1), Ohio State (6-0) and Notre Dame (10-1) rounding out the top four.
Alabama will play Notre Dame in the Rose Bowl on Jan. 1, while Clemson will play Ohio State in the Sugar Bowl. Kickoff is slated for 5 p.m. and 8 p.m. ET, respectively.
Texas A&M (8-1), Oklahoma (8-2), Florida (8-3), and Cincinnati (9-0) finished fifth through eighth, respectively.
Did any of those teams have a legitimate argument for playoff inclusion? CBS Sports college football writer Jerry Palm says no.
"I wouldn't [make an argument]. I really don't have an argument for one of the other teams," Palm said on After Hours with Amy Lawrence. "Texas A&M had a relatively soft schedule. It's all SEC games, and you think, 'How could you have a soft schedule in the SEC?' But they lost to Alabama pretty badly, which, almost everybody who played Alabama last badly; they beat Florida; and their only other win over a team that had a record above .500 was Auburn, and they aren't a Top 25 team. Everybody else they played was below .500. It's the weakest schedule you could probably have and still be in the SEC. They didn't have an argument for me."
The Bearcats, meanwhile, had an undefeated season, beating No. 24 Tulsa (6-2) in the AAC Championship on Saturday. Nevertheless, they finished behind three-loss Florida in the final rankings.
"Cincinnati didn't [have an argument]," Palm said. "If you're going to be a Group of Five team and get into the playoff, you have to have that big non-conference win against one of these better teams that's going to get the attention of the committee. They didn't have those opportunities this year. . . . Oklahoma ended up sixth in the rankings, they didn't really have an argument either. It had to be these four teams."