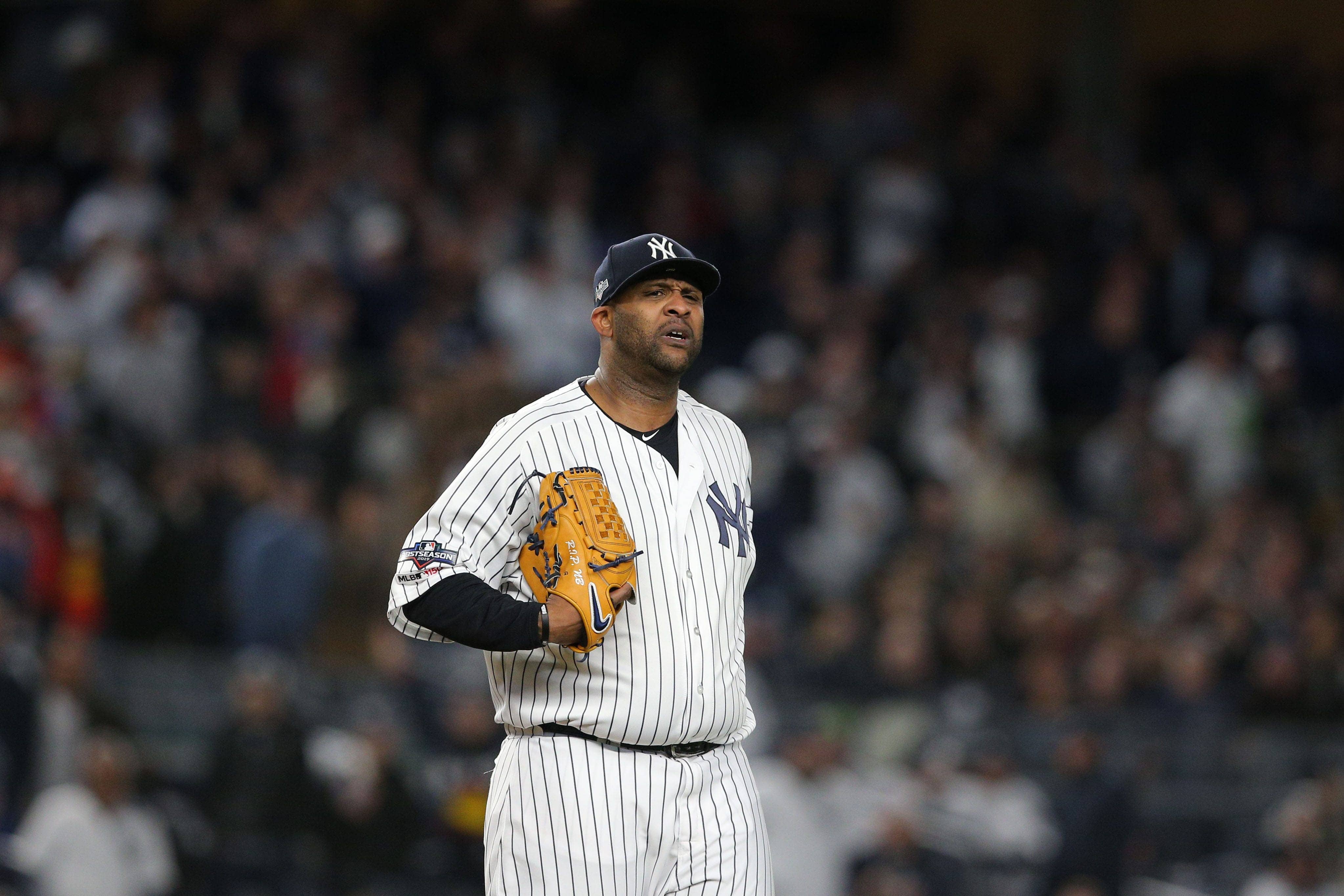 Cy Young winner and World Series champion CC Sabathia dropped by CBS Sports Radio on Monday to discuss his new documentary, "Under The Grapefruit Tree: The CC Sabathia Story." 
The film, which premiers Dec. 22 on HBO and HBO Max, explores Sabathia's accomplishments and struggles on and off the field, including his bouts with alcoholism and addiction. 
Sabathia would, for example, pitch on a Monday and get drunk Monday night, Tuesday night, and Wednesday night. He would then sober up Thursday and Friday before his next start.
"I didn't really think I had a problem until about 2012, maybe 2013," Sabathia, 40, said on The Zach Gelb Show. "And that was only because I was slowing down body-wise. It still hadn't affected anything I was doing off the field. My relationships I was ruining with my family, different things that was going on personally, that still didn't affect me. It was not until I felt like I was slowing down on the field that I said, 'Maybe I [have] a problem.'"
Once Sabathia realized he needed help, he entered rehab.
"When I got sober and came out of rehab in 2016, I didn't know if I could pitch sober," he said. "I had pitched on that routine that you hear about in the doc for so long, that had [become] part of my routine. I didn't know if I could pitch without the alcohol, which was crazy. But at 36 years old, I'm grateful that I did get the help because it allowed me to pitch for four more years after that."
Sabathia played in the big leagues from 2001 to 2019. A six-time All-Star, he led the majors in wins in both 2009 and 2010.
But when he entered rehab, his motivation wasn't baseball; it was life.
"I wasn't necessarily worried about that," he said of returning to the game. "I just wanted to be right for my family and for the rest of my life and to try to set things right for the rest of my life. I knew that I was at the end of my career. I wasn't really worried about if I was going to be able to come back. I guess I wasn't worried about it because of the support that I had from the Yankees and the Steinbrenner family and Brian Cashman and all of my teammates. Top to bottom, everybody supported me unbelievably."
In 2012, Sabathia was driving under the influence and crashed his car. Somehow, he kept that incident under wraps.
"It's crazy. I honestly don't know how I was able to hide it," he said. "I think by the end, with the car crash and all that stuff, I don't think I was trying to hide it. I think I was wanting something to happen. I don't know how nobody really found out about me crashing my car in 2012, but it's just one of those things. I guess it's a blessing that I didn't get hurt. I definitely could have killed myself. But man, it's just one of those weird things where I never got caught . . . doing anything crazy."
While Sabathia received unlimited support, many people – even close friends – were surprised to learn that he was an addict.
"Addicts do a great job of hiding their addiction," he said. "That's what we do. That's part of our skill, to be honest."
Click below to listen to Sabathia's interview in its entirety, including the events that led him to rehab.