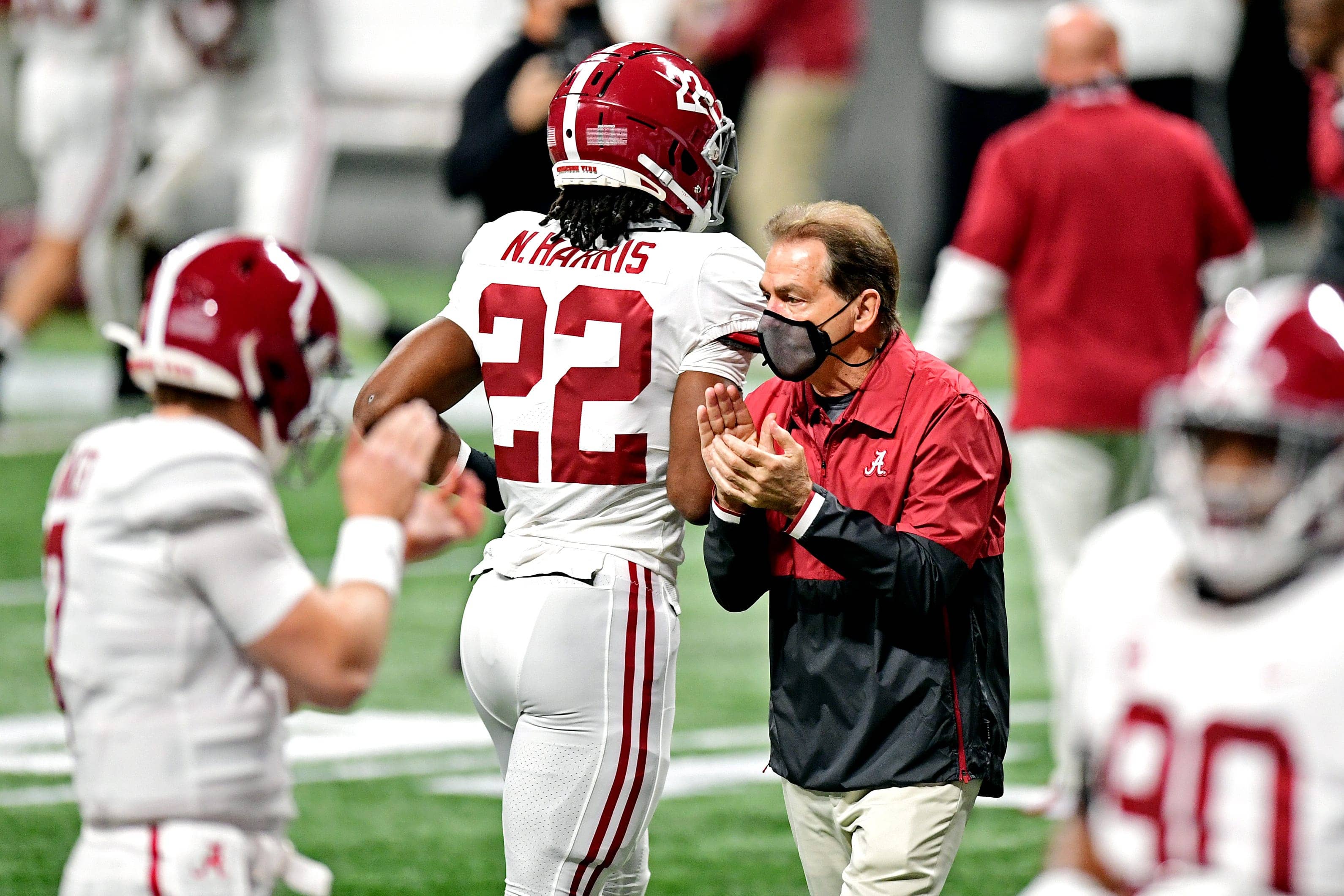 The 2020 College Football Playoff field is set, and it is set with the usual cast of characters. 
No. 1 Alabama (11-0) and No. 2 Clemson (10-1) are making their sixth playoff appearance in seven years, No. 3 Ohio State (6-0) is making its fourth appearance in seven years, and No. 4 Notre Dame (10-1) is making its second appearance in three years.
JR SportBrief is getting sick of it.
"I am sick of the mathematics, I am sick of the rankings, I am sick of folks choosing [the same teams]," JR said on CBS Sports Radio. "Hey, guess what everybody? You can actually make a bet right now: At the end of 2021, the odds are extremely high [that] we're probably going to have the same damn teams again. There's probably not going to be a difference. Is that good for parity? It's good for business, let's not get it twisted. But where can we get some competitive balance? When can we get things evened out here? When can we watch some other teams? When can we potentially get an upset?"
Answer: TBD. But until then, expect a steady playoff diet of Alabama, Clemson and Ohio State.
"I'm sick of watching the same teams, I'm sick of watching the same things, I'm sick of hearing the same excuses every single year," JR said. "College football needs to get out of the damn caste system. Group of Five, Power Five – stop it. I don't care what fancy names we have. Let's just give the teams that are at the top a better opportunity to move up and move down."
Cincinnati (9-0), for example, went undefeated this season and won an AAC Championship. Nevertheless, the committee ranked the Bearcats eighth in the final rankings – one spot behind three-loss Florida (8-3).
"Is the playoff a joke in certain regards? Yes, it is," JR said. "But it's not bad enough for business that people are going to change things right away. But the College Football Playoff should definitely be expanded."