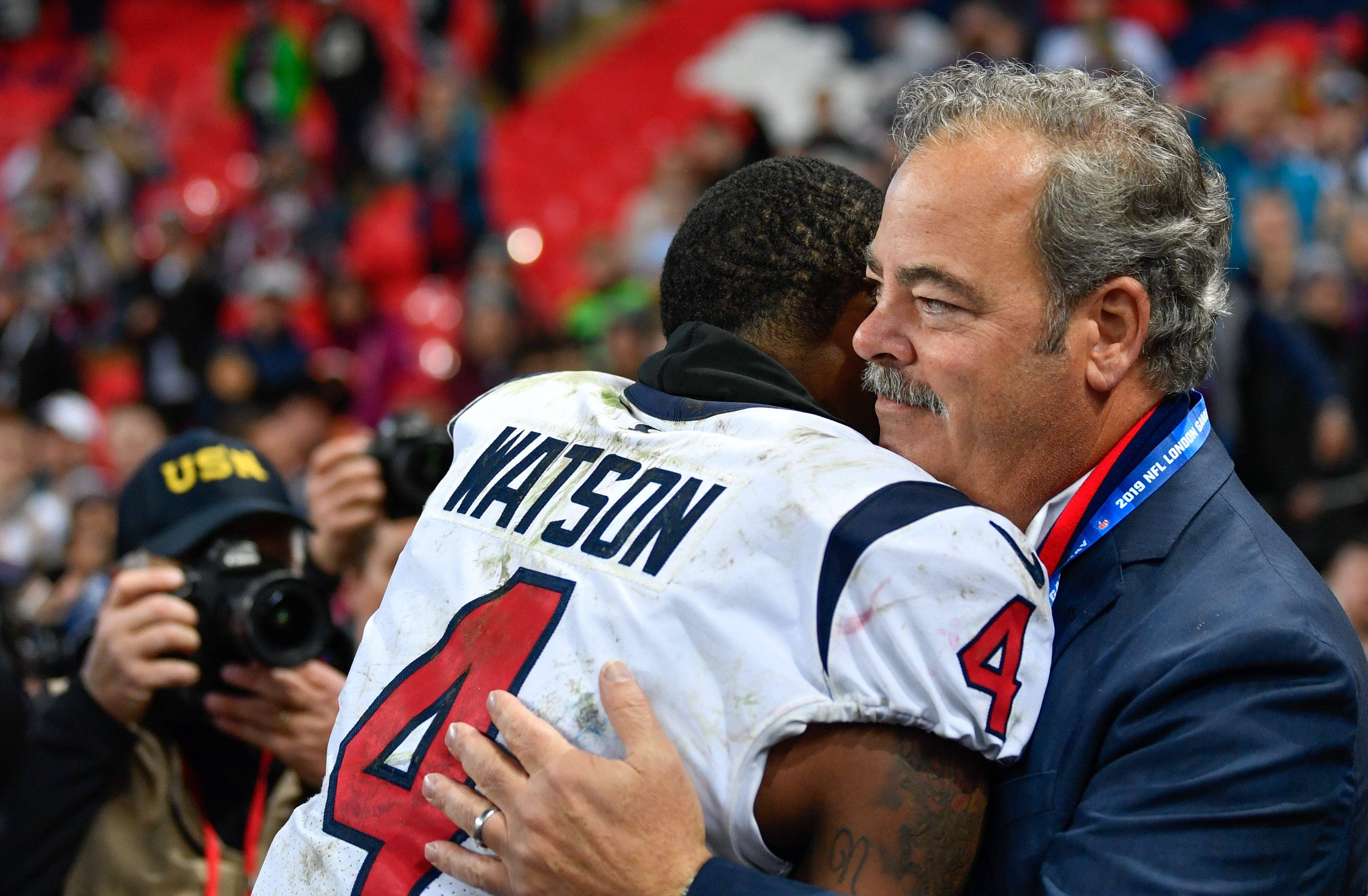 The Houston Texans have hired Nick Caserio as general manager, a move that has left many, including potentially Deshaun Watson, underwhelmed.
"I would be concerned about ownership in Houston," CBS Sports senior NFL reporter Jonathan Jones said on Reiter Than You. "Sometimes it doesn't even matter who you bring in. You can really bring in the A-team, but everything trickles down from ownership. Bad franchises are bad franchises because of ownership. Cal McNair, having taken over for his late father, so far has not really shown to be an NFL team owner who makes prudent decisions."
The examples of this are many.
"We can go with giving too much power to Bill O'Brien, which he has already tacitly admitted was a mistake via firing Bill O'Brien," Jones said. "But there were also plenty of times and instances where anyone could have stepped in and said, 'Hey, don't do this. There needs to be a system of checks and balances.'"
Jack Easterby, meanwhile, remains a "very, very polarizing figure" in the organization.
"The term polarizing is meant for Jack Easterby," Jones said, "because for as many people out there who are wondering how did he rise this quickly with such little credentials, he does have a lot of supporters inside of that building, outside of that building. Nick Caserio, as soon as he got to Houston, it was essentially a done deal so long as the money was right, and the money was right."
While the Texans have their GM, they still need a head coach – and they still need to improve the product on the field. Houston went 4-12 this season, matching its worst finish since 2017.
"So, what do they have ahead of them?" Jones asked. "Obviously no draft picks until the third round, so it's going to be hard to make this team in your image. You're paying Laremy Tunsil far too much money. You still have issues along the offensive line to protect your quarterback, who just played a fantastic season despite all the odds."
Watson led the NFL with 4,823 passing yards this season and accounted for 36 touchdowns (33 pass, three rush) to just seven interceptions.
"So, on one hand, you do have the quarterback, and that is really paramount if you're going to win football games in today's NFL," Jones said. "But on the other hand, you have an owner who has not at all proven himself – and in fact, the times that he has proven himself, he has proven to be a bad owner."