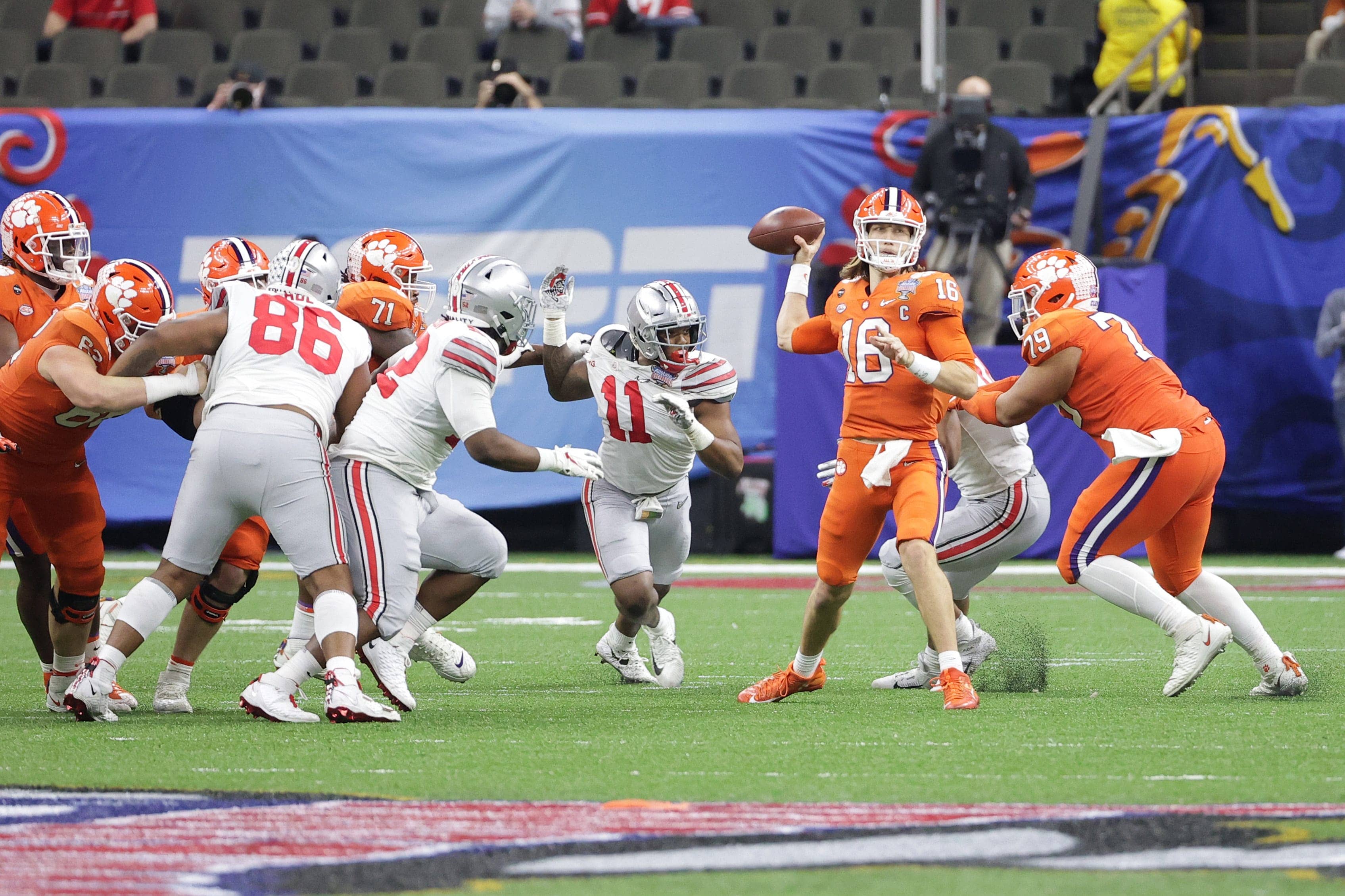 Alabama's DeVonta Smith become the first wide receiver to win the Heisman Trophy since 1991 on Tuesday, beating out Clemson's Trevor Lawrence, Tide teammate Mac Jones, and Florida's Kyle Trask, among others.
Smith had 105 catches for 1,641 yards and 20 touchdowns this season, helping No. 1 Alabama (12-0) to the national championship game.
"He doesn't care about being recognized. He just goes about his business, and he's damn good at it, man," Tiki Barber said on Tiki & Tierney. "Well-deserved for DeVonta Smith."
A quarterback or running back had won the Heisman in 27 of the last 28 seasons, including 22 straight from 1998 to 2019. Michigan's Charles Woodson (1997) is the lone exception.
Smith received 447 first-place votes – more than double that of Lawrence (222), who finished second. He is the first wideout to win the award since Desmond Howard.
"It was important in a lot of ways that Trevor Lawrence didn't win – because then it would turn into almost just a referendum on his career, an award of totality, and that's not what it's about," Brandon Tierney said. "But in 20 years, let's say Trevor Lawrence has the career everybody thinks he's going to have and he's Peyton Manning 2.0 and he's got a couple of MVPs and a couple of Lombardi Trophies, absolute first-ballot Hall of Famer – one of the greats of all time. Do you have an issue that on some level he was cheated? That that should be his award?"
Lawrence entered the season as the Heisman favorite but missed two games with COVID-19.
"If he hadn't gotten the coronavirus, he probably would have won this award," Barber said. "There shouldn't be an asterisk, of course – definitely not on DeVonta Smith because he earned it. With the 1,600 yards and leading the nation in receptions – he earned it. But [could] Trevor Lawrence have been in the Heisman Trophy conversation? That will be part of his narrative, I think, at some point because he missed two games in a COVID season."
Jones (138 first-place votes) and Trask (61) finished third and fourth, respectively, while Alabama running back Najee Harris (16) finished fifth.
Smith is Alabama's first Heisman winner since 2015 and third since 2009.