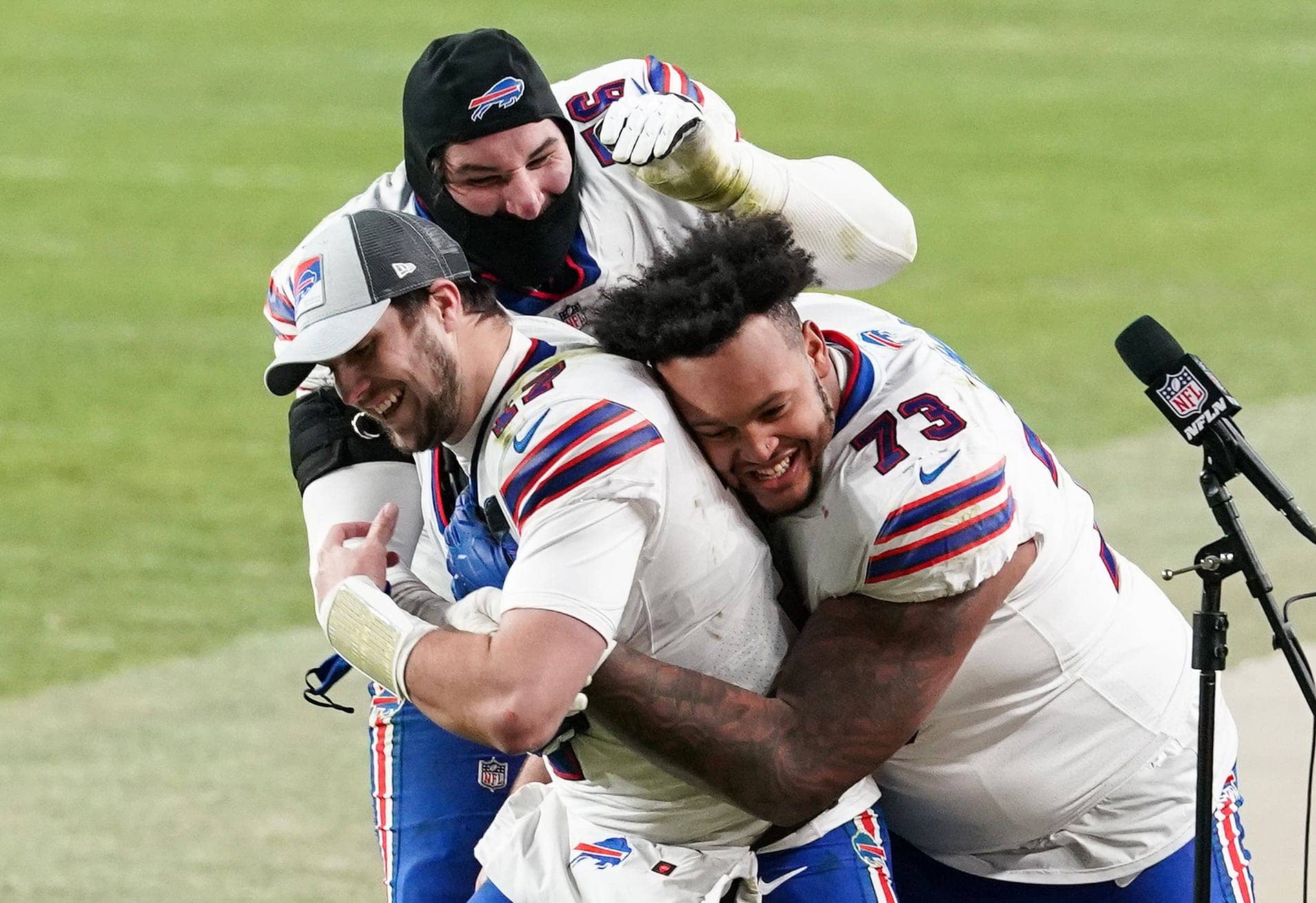 On Dec. 16, 2018, the Buffalo Bills beat the Detroit Lions, 14-13, to improve to 5-9 on the season. The win had no bearing on the playoff race – for either squad – but Bills left tackle Dion Dawkins knew it was significant.
In fact, he took to Twitter and told Bills Mafia to continue to watch and trust the team because something special was brewing in Orchard Park.
Since that tweet, the Bills are 24-10 in the regular season, have made the playoffs twice, and are one win away from playing in the AFC Championship.
What did Dawkins see from his Bills on that December day in 2018?
"Honestly, it was all based off of energy," Dawkins said on The Zach Gelb Show. "Everybody in the locker room was positive, everybody was a good dude, everybody was bought into what [Sean] McDermott was preaching about just doing your one-eleventh – and I could just see it."
That win took Dawkins back to his college days at Temple, playing for head coach Matt Rhule and offensive line coach Chris Wiesehan.
"It was just amazing," Dawkins said. "Chris Wiesehan, Matt Rhule, they had us all focused on one thing and living by a set of rules and walking, breathing, talking, playing football like one type of play, a play type – and that's physical and determined and everybody doing their one-eleventh. I could just feel that energy. I was like, 'Man, this team has been through the wringer, we're fighting, we're clawing, we're winning, we're losing, stuff isn't going right, and for the guys here that are continuing to trust what's gone on, it'll be special. It's honestly brewing now, but hey, we're still working."
The Bills, who won the AFC East for the time since 1995, beat the Indianapolis Colts, 27-24, in the Wild Card last Saturday. It was their first playoff win in 25 years.
Dawkins, a second-round pick in 2017, savored it.
"Honestly, this time, it was more so, 'Look at what we've done so far,'" he said. "I took that all in for a solid half a day, and then it was on to, 'That's over. We really haven't done anything. Let's keep pushing and taking one more step on that ladder.'"
The Bills, who have won 10 of their last 11 games, including seven straight, host the Baltimore Ravens this Saturday. Kickoff is at 8:15 p.m. ET.