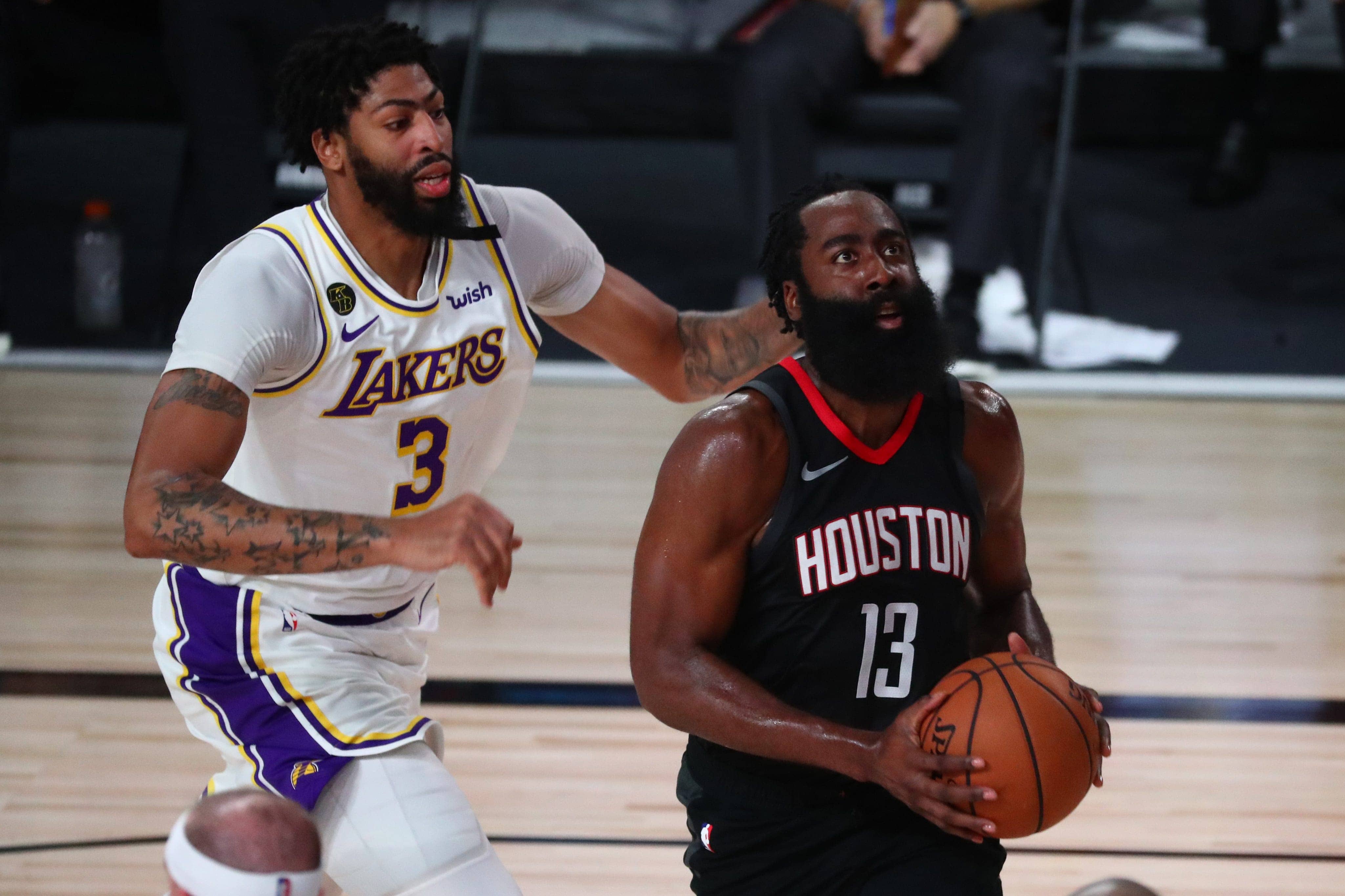 The Brooklyn Nets traded for James Harden on Wednesday, securing the three-time scoring champion's services as part of a blockbuster four-team trade.
Harden joins Kevin Durant and Kyrie Irving in Brooklyn, giving the Nets perhaps the most formidable big Three in basketball.
"The Brooklyn Nets have basically put together the death star, and the only thing that can stop them are their own egos or injury," JR SportBrief said on CBS Sports Radio. "I'd be really interested to see what other pieces get put around this Brooklyn Nets squad. Jarrett Allen, he's gone. Spencer Dinwiddie, hurt. Caris LeVert, he's now a Pacer. The Brooklyn Nets may not have the same type of depth. I thought they would have been perfectly fine with the roster they started with before Dinwiddie got hurt, but now both of them are gone. This combination, I believe it will work out."
The Nets haven't advanced to the NBA Finals, or even the conference finals, since 2003, but they find themselves at the center of the basketball universe. But they have to meet expectations.
"The Knicks will always be New York City's basketball team, and the New York Knicks have been an embarrassment for a long time," JR said. "But the Brooklyn Nets will move back into being a joke . . . if they don't win a title over these next three years because they will go back to swimming in mediocrity – and it will be tough to swim out of it when you don't have any more picks."
The Nets paid handsomely for Harden's services, sending three unprotected first-round draft picks and four pick swaps to Houston.
"This is win-it-all right now," JR said. "I think Brooklyn, they have no choice. But with a Kyrie Irving gone – who knows his commitment to basketball [or] when he's coming back? Kevin Durant, with a busted-up recovering Achilles, doesn't look like he's lost a step. And we know what James Harden can do. He's an iron man. He certainly can go out there and play if he's committed to doing so. If they can mesh, the Eastern Conference basically needs to watch out. I don't care how much depth they have. I don't care if they have world-beaters on defense. The Brooklyn Nets are here."