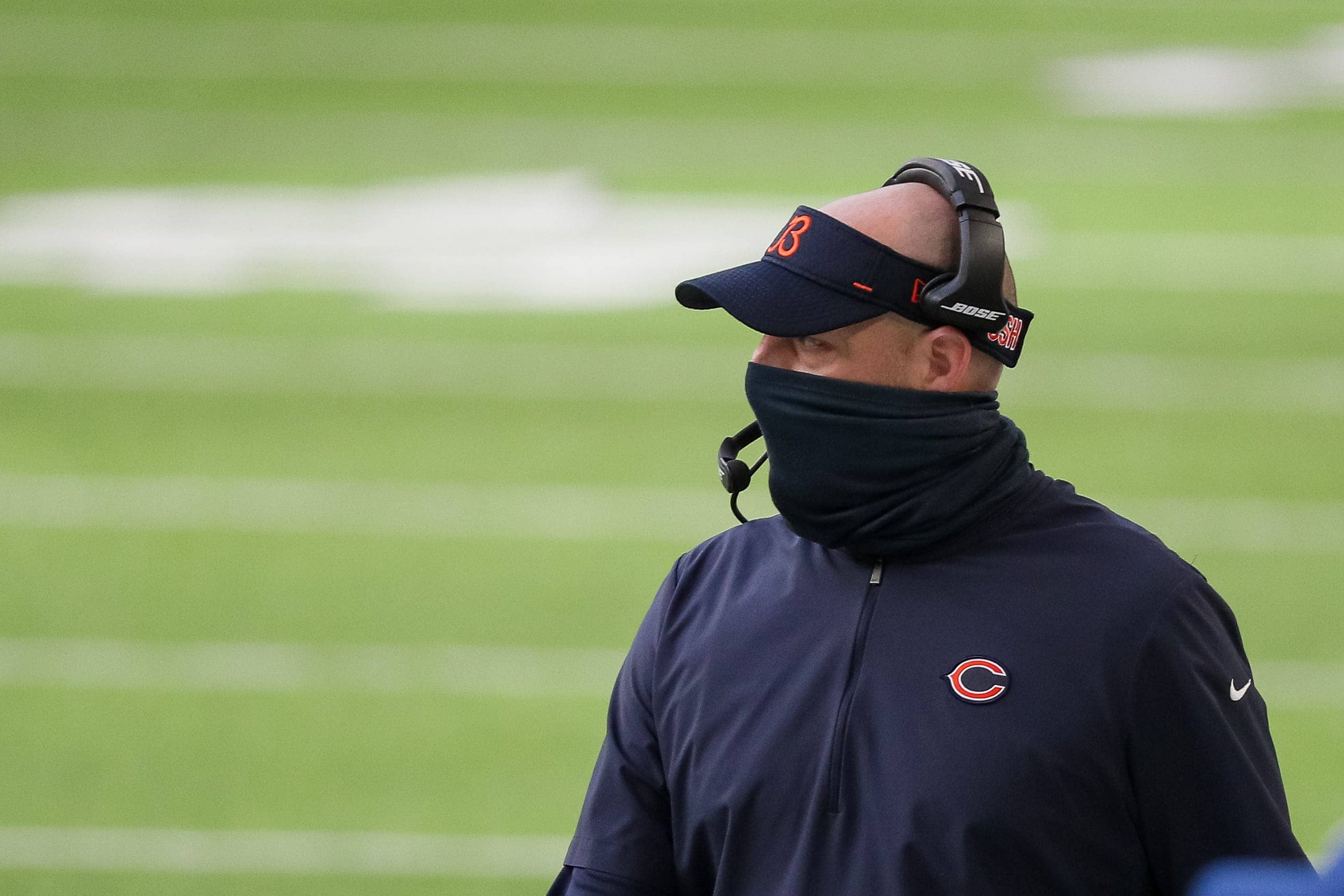 The Chicago Bears have confirmed that general manager Ryan Pace and head coach Matt Nagy will return for the 2021 season, and Zach Gelb truly cannot believe it
Team chairman George McCaskey said he was "impressed" with the jobs that Pace and Nagy have done and was happy that the team didn't give up despite losing six straight games in the middle of the season.
"They're celebrating 8-8, and if you count the playoff loss – and I'm not great at math – but you're 8-9," Gelb said on The Zach Gelb Show. "That's what you're celebrating? Do you know how tough it is to start off the year 5-1 and only have eight wins when your season's over? They lost six in a row, but 'I'm proud about how the players fought and about how our locker room stayed together.' You were going up against at the end of the season the Texans, the Vikings and the Jaguars! All three of those teams stink! And then when you actually played a good team in Green Bay the final week of the season – if you win, you're in – you get blown out! You couldn't even make the game competitive! That's garbage from George McCaskey and Ryan Pace. Let's just hand out the participation trophies."
In 2018, the Bears went 12-4 and won the NFC North, only to lose a Wild Card game to the Philadelphia Eagles on a double-doink courtesy of kicker Cody Parkey.
Sine then, they are 16-17, and the offense has ranged from mediocre to incompetent.
"That organization, they're losers," Gelb said. "That's what they are. That organization is a losing organization. Those responses, I didn't expect anything else, but they basically accept losing and they try to justify it. 'Oh, well we won three out of their last four games of the regular season against three garbage teams so I'm proud of our players.' Stop it. Ryan Pace should be gone, Matt Nagy should be gone, but guess what? The Bears don't have a damn clue what they're doing. Their offense stinks, they drafted Trubisky when they should have drafted Deshaun Watson, they're probably going to bring back Trubisky this year, the defense will play fine next year, and guess what's going to happen? The Bears won't make the playoffs next year, their offense is going to stink, and they're going to celebrate making the playoffs this year? 
"That is embarrassing," Gelb continued. "And you didn't even really get [into the playoffs]; you backed your way in because the Cardinals couldn't beat John Wolford! You backed your way in, but let's pop champagne and celebrate being 8-8 going to the postseason when we beat Houston, Minnesota and Jacksonville – three bottom-six defenses."