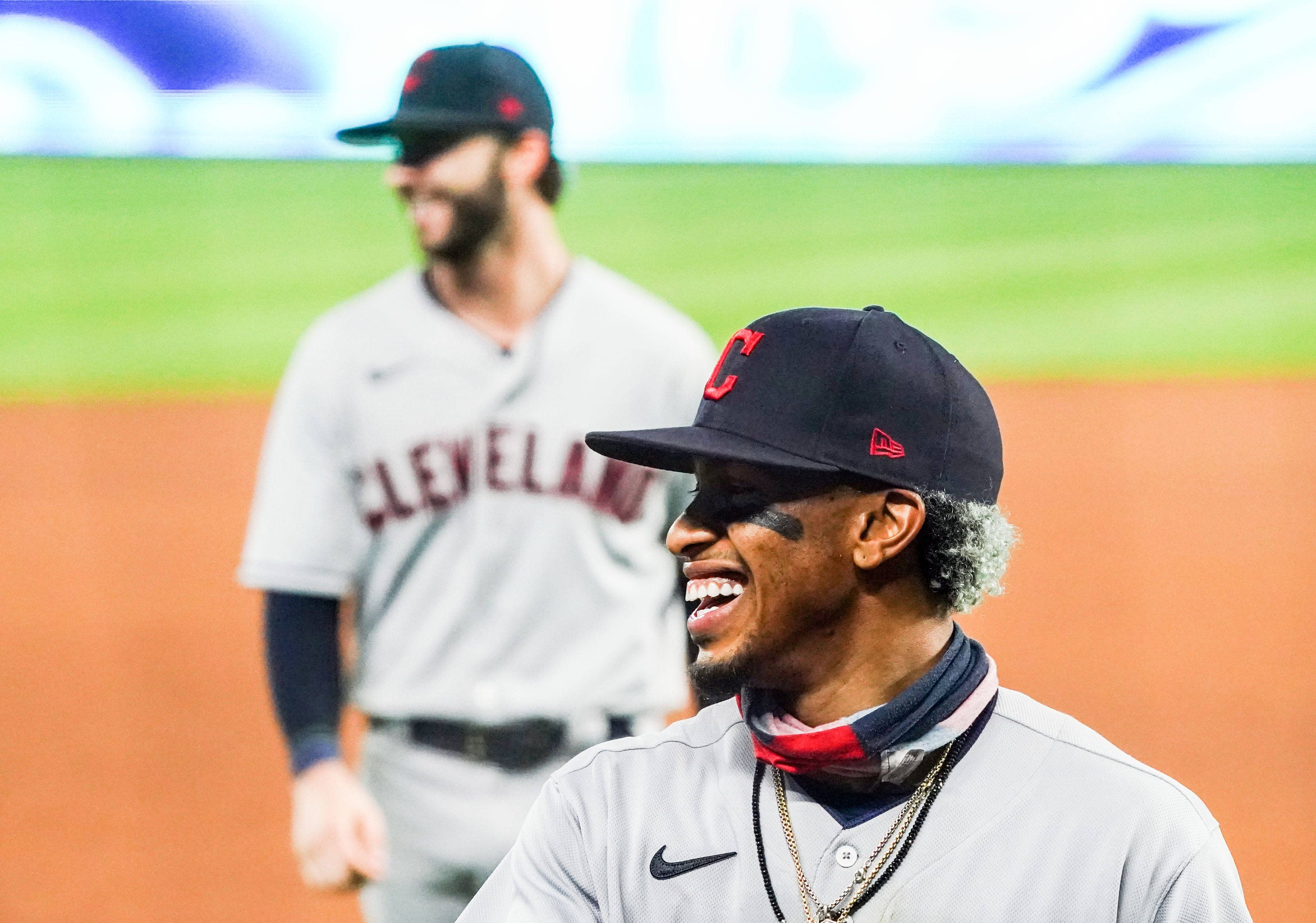 The New York Mets' makeover has begun in earnest, as the franchise acquired Francisco Lindor and Carlos Carrasco from the Cleveland Indians.
Both players have plenty of playoff experience, and Lindor, a four-time All-Star, is one of the best players in the game.
"He was part of that renaissance over there, so he nows how to win. Carrasco was part of that, too, and we got them both," Mets pitcher Trevor May told JR SportBrief. "[Lindor is] great defensively, he's a great hitter, you can't strike him out. I'm a big strikeout guy. I've faced him it seems like a thousand times, and when I needed a big strikeout, I wasn't necessarily able to get it. But it was all just about getting him out. I go after strikeouts with 90 percent of the guys I face. He's not one of them. He's going to add to an already-lethal lineup. It's going to be not fun to face him."
Lindor, 27, is a career .285 hitter. He averaged 34.3 home runs, 85 RBIs, and 20.7 stolen bases from 2017-2019 and has finished top-10 in MVP voting three times in his career.
The Mets led the National League in batting average last season and finished second in on-base percentage.
"It's going to be really nice to say for the fourth straight year that I get to pitch behind a lineup that is probably top-three in baseball," May said. "So this is really exciting."
It hasn't taken long for new owner Steve Cohen to endear himself to fans. A diehard Mets fan, Cohen wants to put a winning product on the field.
"Yeah, being a huge fan your whole life is a big part of it, and professing that yourself, it's not just a rumor on social media," May said. "That's just where the world's going for me. It's been in the news a lot about the negativity around social media, but I think there's two sides to that coin. In the entertainment business, it's really important that people are enjoying themselves and enjoying the product you're giving them, and it starts with him. He's the top of the pyramid. All sports are changing. The way the games are played and portrayed, it's evolving, and he's taken that in stride and evolving with it. I think that that's a super cool thing to see. 
"But at the same time, he just exudes that he's part of that fan base," May continued. "The fan base has been clamoring for certain things, and he basically just came out of the gate and said, 'Hey, guys, I'm right here. I'm one of you. I could be out in the crowd with you. I'm thinking the same way as you, and I have some power to make a lot of these things happen.'"