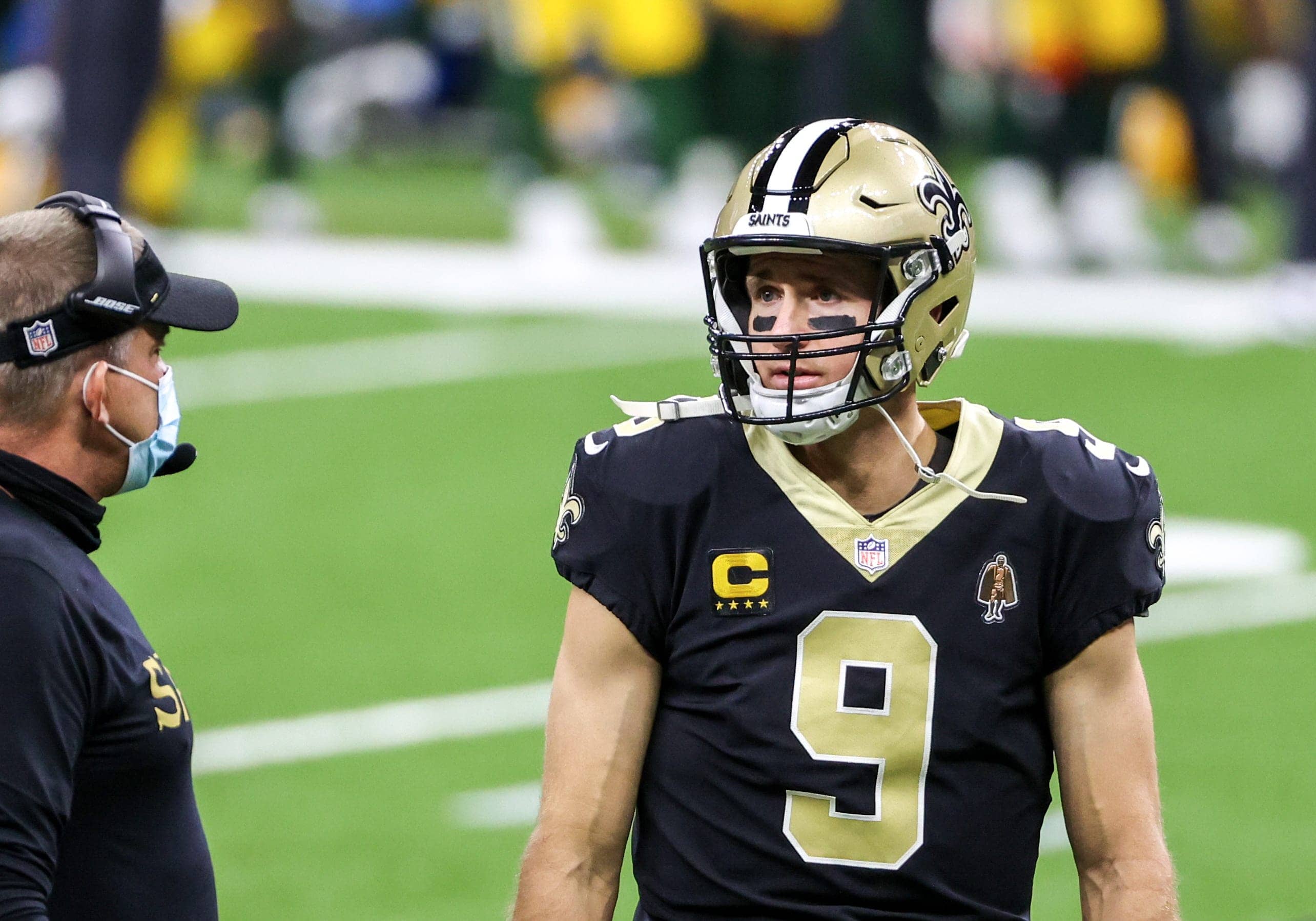 Drew Brees and the New Orleans Saints suffered a heartbreaking playoff loss for the fourth straight season Sunday, losing to Tom Brady and the Tampa Bay Buccaneers, 30-20, at the Superdome.
The Saints led 20-13 late in the third quarter, but the Buccaneers closed the game on a 17-0 run. The Saints committed four turnovers (three by Brees), which led to 21 Buccaneers points.
Brees finished 19-of-34 for 134 yards, one touchdown and three picks.
Is this the last we've seen of Brees in the NFL?
 
"I think you have based on his behavior and body language," Saints Radio Network host Kristian Garic said on After Hours with Amy Lawrence. "The last regular-season game he played in the Superdome, he almost knocked out the official who tried to take the ball away from him; he tried to keep that as a keepsake. Today, when they lost to the Buccaneers, as he came off the field, he typically greets his family from field level with some kisses and he blows them kisses and he runs into the tunnel. 
"Well, today, he did that to his kids and wife up there in the suite, but before going off the field, he stopped for a second and looked back – one of those last moments of recalling what it was like, his last moment, and taking in a couple of memories before retreating to the locker room. I just think it's time. I think that he knows it's time. The Saints are roughly $100 million over the salary cap next year. The window has closed. It's time."
The Saints beat the Buccaneers twice in the regular season: 34-23 in Week 1 and 38-3 in Week 9. Sunday, however, was a different story. The offense struggled from start to finish, scoring just two touchdowns – one on a trick play. Michael Thomas finished without a catch.
Brees arrived in New Orleans in 2006. He was MVP of Super Bowl XLIV in February 2010 but has since played in just one conference championship game.
Garic said Sunday's loss was "extremely excruciating" for Saints fans.
"To be honest, 15 years of Drew Brees and Sean Payton together, to only have one Super Bowl – that's underachieving," he said. "It's disappointing."
Granted, the Saints have lost several playoff games in heartbreaking fashion in recent years. But that doesn't change the bottom line.
"It is what it is," Garic said. "Sean Payton says that all the time. In that regard, you get one Super Bowl with those two guys together, that's an underachievement."