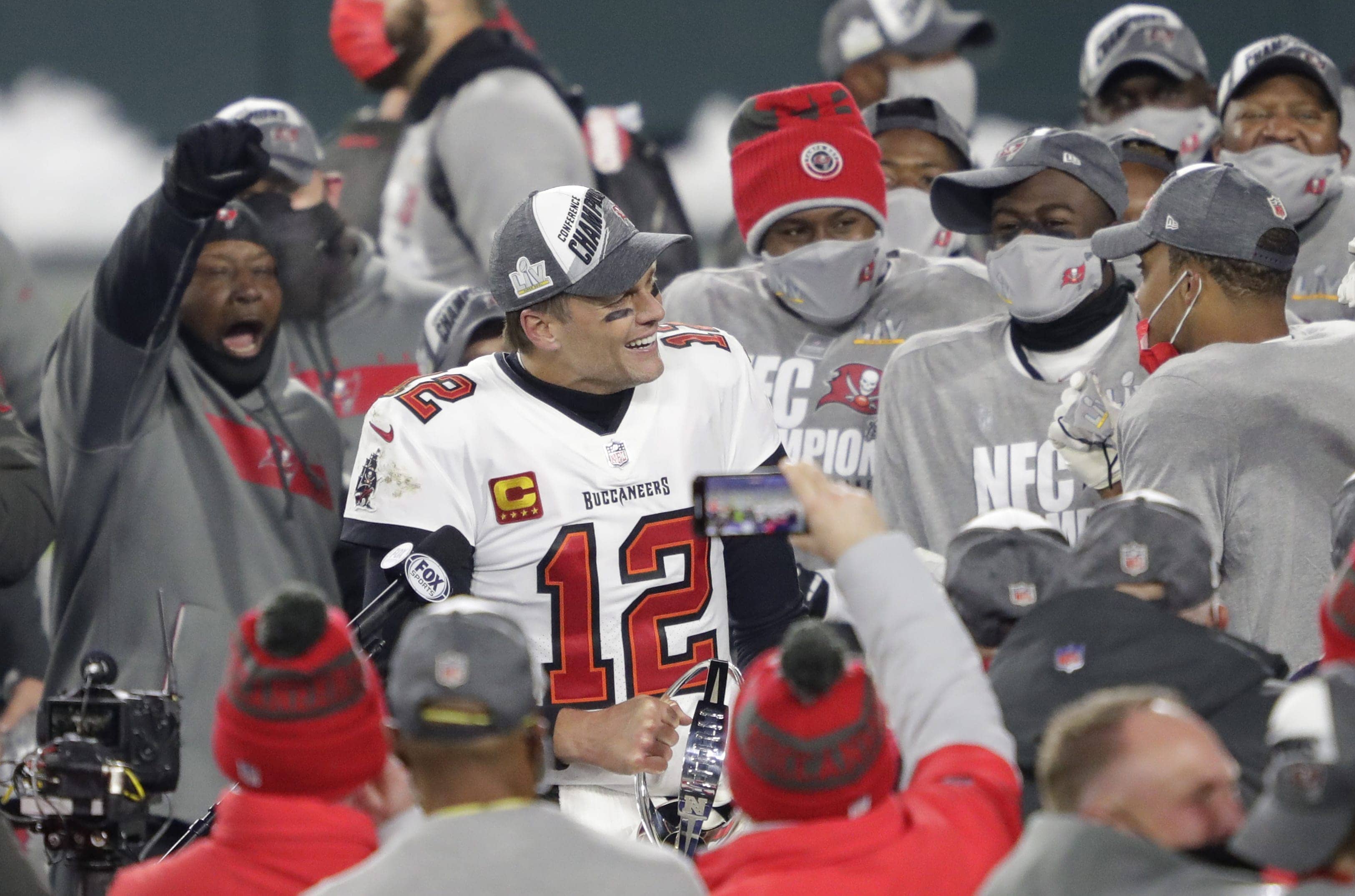 Tom Brady has accomplished a lot in his career. Six Super Bowl titles, four Super Bowl MVPs, three regular-season MVPs, 14 Pro Bowls – the list goes on.
But his greatest accomplishment might be obliterating the GOAT debate.
"That's always been a hard thing to say because I've watched guys early on going back to the days of the Cleveland Browns when Paul Brown went to 10 straight playoffs with Otto Graham," Joe Namath said on The Zach Gelb Show, when asked about the greatest quarterback in NFL history. "But nobody matched Brady's record. He's answered the challenge more times than any player that I've seen."
On Feb. 7, Brady will play in his tenth Super Bowl, this for a franchise that, prior to his arrival, hadn't been to the playoffs since 2007.
"He's had some terrific teams, no doubt, and Tom would be the first one to give the credit to his teammates on both sides of the ball," Namath said. "But yeah, if you got to pick a guy – I used to love Joe Montana, and I still do. He looked like Fred Astaire [with] his footwork back there [in the pocket]. He bought time and was able to move around. And Steve Young, are you kidding me? There are plenty of quarterbacks that you would take on your team every day – great players. Tom has accomplished more than the guys before him, and Tom will let you know he's had the opportunity. 
"But I've never seen a quarterback, a player, endure like he has," Namath continued. "[He's] physically improved, changed, the decision-making is brilliant – if you got to put somebody on top, there's no doubt you got to go with him. Would you take Terry Bradshaw or Troy Aikman? Yeah. Yeah, let me have those guys, too. There's a lot of guys you would take on your team. But Tom deservingly belongs at the top of the list if you got to make a list."