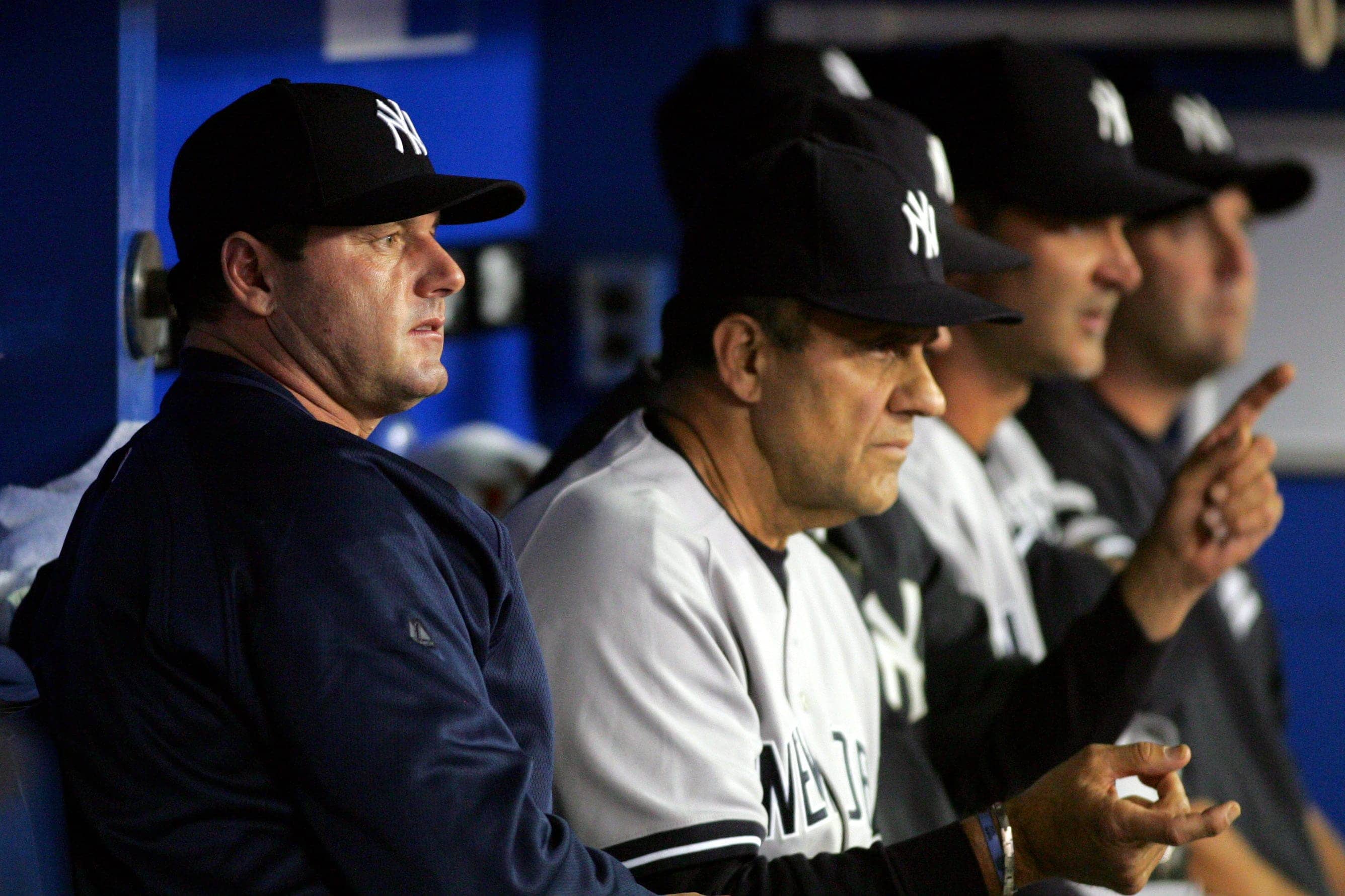 For the first time since 2013, the Baseball Writers' Association of America did not elect anyone to the Hall of Fame. Curt Schilling (71.1 percent), Barry Bonds (61.8) and Roger Clemens (61.6) were the top vote-getters, and all three fell below the 75-percent threshold for induction.
If you thought this year was crazy, well, just wait until next year when Alex Rodriguez and David Ortiz join the ballot.
"I'm a no on [Ortiz]," Boston Globe columnist Dan Shaughnessy said on The DA Show. "I understand that won't be popular, but he's going to get in without my little vote. But I've been consistent on the steroid guys. I've never bent on any of them. I know there's ambiguity. I didn't even vote for Pudge Rodriguez, [Jeff] Bagwell or [Mike] Piazza. There wasn't as much on them as other some guys. It's very sketchy with some guys . . . so I wipe them all out."
Many writers have done the same, but next year could be the year someone linked to steroids slips through the cracks.
"Next year is the ballot from hell," Shaughnessy said. "It's the last year for Bonds, Clemens and Schilling and it's the first year for A-Rod and David Ortiz. I think out of that group, the one certainty is that David Ortiz will swoop into Cooperstown in the summer of '22 because everyone loves David Ortiz."
Shaughnessy believes that Bonds and Clemens were the best hitter and pitcher, respectively, of their generation. But their connection to steroids is, well, hard to ignore.
"Baseball is asking the writers to do their dirty work for them," Shaughnessy said. "It's not a fun charge, and nobody wants to hear us complain, so we don't. But it's become a grim part of the year to have to do that. . . . But the veterans committee is going to be even harder on these guys. The veterans are the ones that don't want them in. I go to the Hall of Fame every summer, and I talk to those guys and they're much more hardline than the writers are. 
"So I think the notion of these guys getting in with the veterans committee is going to be even harder," Shaughnessy continued. "Those will be bareknuckle brawls – the old Chicago Tammany Hall stuff when that stuff comes down. We all know how good they were, and those players know that, too. But . . . to let guys into the club that they think were using, I don't think it'll happen."
If that's the case, Bonds and Clemens especially could be left on the outside looking in.
"I think Bonds and Clemens won't make up enough [in the voting next year]," Shaughnessy said. "I think they're gone forever."