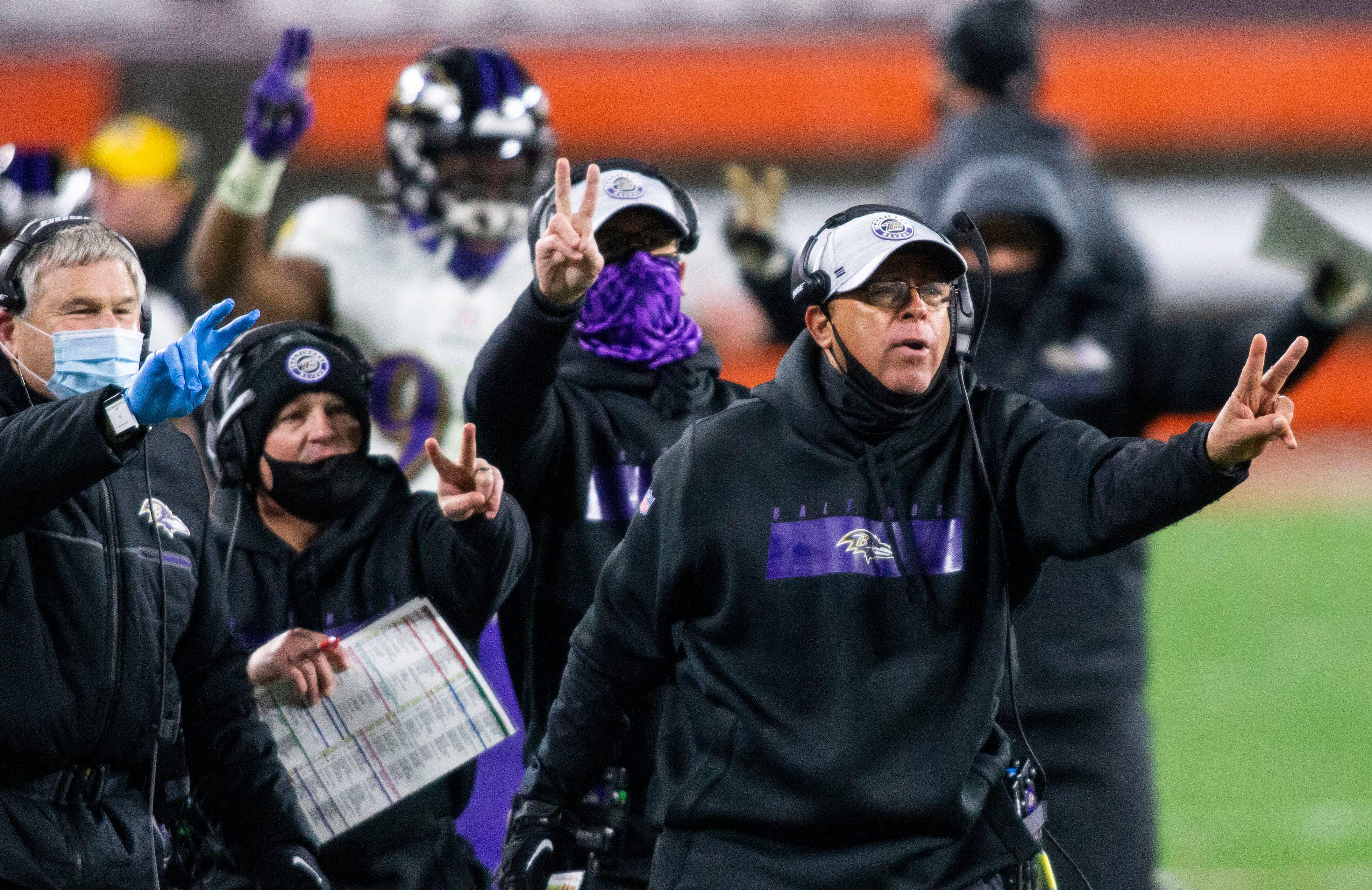 The Houston Texans have reportedly found their head coach.
It is – drum roll, please – David Culley.
Wait, what?
Yes, David Culley. He was the assistant head coach, passing game coordinator and wide receivers coach for the Baltimore Ravens.
Umm, thoughts?
"Well, it's certainly underwhelming," Dallas' 105.3 The Fan reporter Mike Fisher said on After Hours with Amy Lawrence. "That can be taken as an insult to Coach Culley if somebody wants to, but he wasn't on anybody else's list. At age 65, he's been an assistant for a million years, and he wasn't on this team's initial list, either."
Culley has been an NFL assistant coach for over 25 years, so he knows the league inside and out.
"I think he'll build a good staff because he's got so many connections. That's great," Fisher said. "Two other important things: one, a steady hand there – just a calm, steadying hand – that might be a pleasant change. And then the other thing is, I know he's got some sort of relationship – however brief it was at the Pro Bowl – with Deshaun Watson. But whoever they hired, if they hired somebody that can't fix the Deshaun Watson situation, then they goofed up again."
The Texans, who have made a series of puzzling moves over the last year, hired Nick Caserio as general manager and alienated Watson in the process. Culley, meanwhile, has never even been a coordinator.
"It's not a very electric move or series of moves," Fisher said. "It goes against the grain right now in the NFL, which is everybody's got to look like Sean McVay and act like Sean McVay and look like Kliff Kingsbury. Maybe in only that sense there's something to be excited about because the absence of people of color in positions of authority in the NFL is an embarrassment. Houston, maybe this will fix that. I hope so."