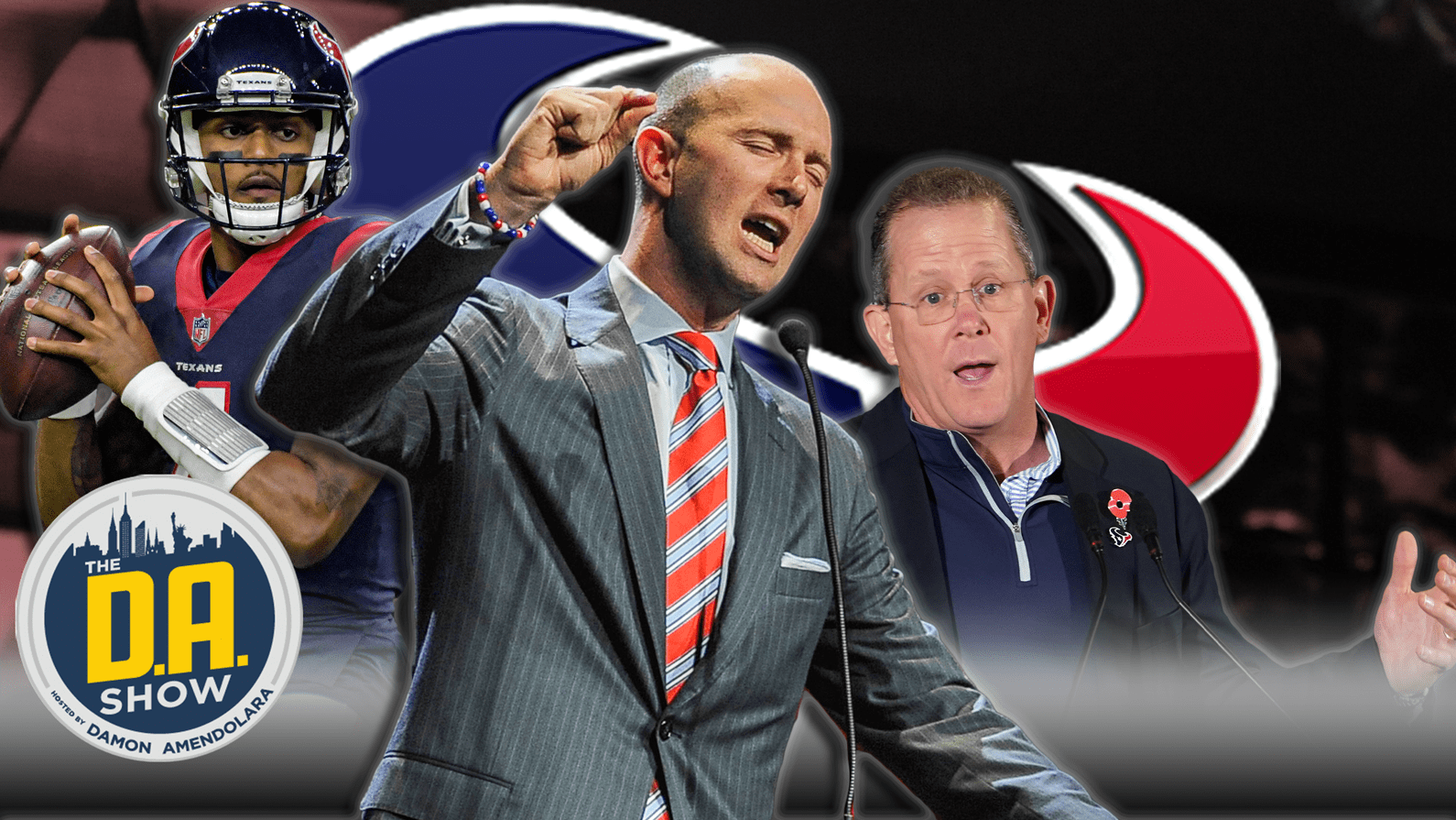 They all fled. They jumped ship, one by one. They asked off the sinking Titanic by any means possible. Trade, release, even career change. The most important employees of the last decade in Houston all either have left or are angling to leave, highlighting just what a toxic, smoking pile of rubble the Texans are. The reasons keep pointing back to one person: Jack Easterby. 
Imagine a team chaplain turning into a character coach, then a strength and conditioning coach, then a personnel man, then the acting GM, and ultimately the owner's football-whisperer. Imagine that lieutenant being so devious, so manipulative, he casts a spell over the foolish owner until he collects all the power. Then imagine the walls to the castle crumbling so quickly everyone has to run for cover. That's what JJ Watt, Deshaun Watson and Jamey Rootes are doing. 
Watt is a surefire Hall of Famer, at one point the most dominant defensive force in the NFL. He hasn't been as formidable in recent years, but he's still a civic icon. Not only did Watt gain legions of fans through his bull rushes and spin moves, but also for his fund-raising after Hurricane Harvey. Watt raised tens of millions of dollars and helped rebuild more than a thousand homes, meaning he should be a lifelong Texan no questions asked. But on Friday it was announced he asked for his release and was granted it. Watt could no longer wait around for the clown car of the Texans to finally park. 
Watson is one of the best young quarterbacks in the game. No one has ever questioned his maturity, leadership, or commitment to winning. At every step his actions have been above reproach. Suddenly last month he threw down the gauntlet. He wants to be traded. He reportedly will never play for the Texans again. He simply can no longer stand idly by and sacrifice his body in the name of incompetence and treachery. 
Rootes was one of the first employees in Texans history. He had been there for twenty years since the organization's inception. He ascended to president, and even released a book in November about corporate leadership. Yet he announced this week he is stepping away to do more "speaking engagements" and teach at the University of Houston. An embarrassingly transparent cover up for a guy who is fleeing the crumbling castle. The Texans don't even lie well. 
This all comes back to Jack the Quack, a power-hungry, manipulative snake-charmer who has convinced the naive owner he has all the answers. The team hired a search firm to find the next GM and coach. Rootes and Watson were told they'd have input. They didn't. Under cover of night Easterby told owner Cal McNair to ignore the search firm and hire Nick Caserio. McNair did. All hell broke loose. Caserio was Easterby's close friend from New England. Jack the Quack had done it again, ensuring his own survival and empowerment with this move. It was so appalling, so unmistakable, Rootes decided to quit and Watson demanded a trade. 
The football world knows Jack the Quack's intentions. He's seen as a grifter, a quick-talking charmer who caught the ear of the right shnook. Even the hiring of David Culley, an even-keeled personable voice, couldn't save the castle. It's too transparent. Texans legend Andre Johnson slammed Jack the Quack on Twitter. For context, Johnson had not tweeted an original thought (just ads and RT's of his TV appearances) since April '19. A player respected for his composure and quiet nature was moved to tweet for the first time in 20 months. This week the Texans announced the hiring of another Easterby ally, Dylan Thompson, to the staff. Instead of dousing water on the idea Jack the Quack has too much influence McNair doubled down. Instead of receding into the shadows, Easterby pushed for more of his foot soldiers. He has no shame, nor self-awareness. He knows only manipulative tactics to stay in power. 
It didn't have to be like this. Watt could be a lifetime Texan. Watson could steer the franchise into the playoffs for the next decade. Rootes could provide stability to an organization with a new owner. Instead Jack the Quack collected all the chess pieces. The least respected person is driving all the accomplished ones away. The nightmare has only begun.