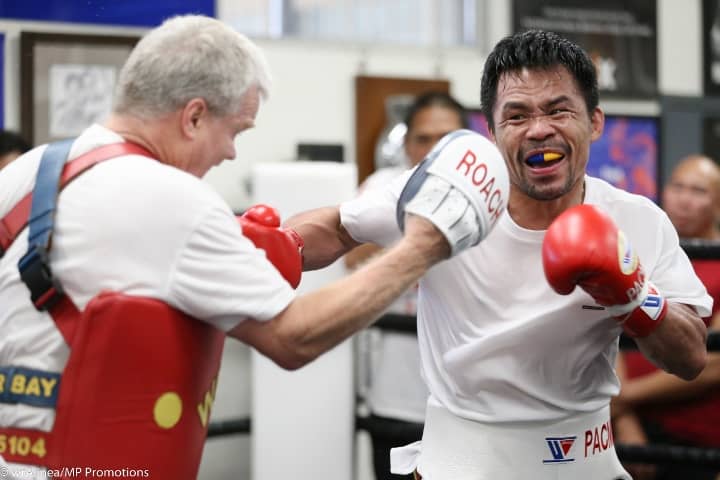 Freddie Roach, the Hall of Fame trainer of eight division world champion Manny Pacquiao, would like to see his boxer make a world title defense once he becomes President of the Philippines.
Pacquiao, who is currently a senator in his country, is viewed as a frontrunner to become President in the future.
The 42-year-old eight division champion will return to the ring on August 21, when he challenges undefeated Errol Spence for the WBC, IBF welterweight titles at the T-Mobile Arena in Las Vegas.
Pacquiao is the underdog in the contest, but Roach is confident his boxer will come out on top in a very tough outing.
"His work ethic is amazing. He trains hard every day. He knows what he's best at, he plays a lot of basketball. He is proud to have chosen Errol Spence as his opponent. He always told me he wanted to face the best. This time he chose the right guy," Roach told George Ebro.
"Spence is a tough guy. It will be a very tactical fight, we have to be very smart, but we have done some great sparring sessions. Manny is in tremendous shape. We still have about four weeks left for the fight. I want the fight to be now. They're the top two in the division.
"Beating Spence would be a big thing for Manny, who is well-liked in his country. He wants to be president and beating Spence would help him with that. I think Manny has two fights left. I would like to see him defend his title when he becomes president of the Philippines. He knows I'm not a politician, but he would be a good president in his country, he likes to help people … he does so much for the people there, he builds houses with his own money. "
— Boxing Scene