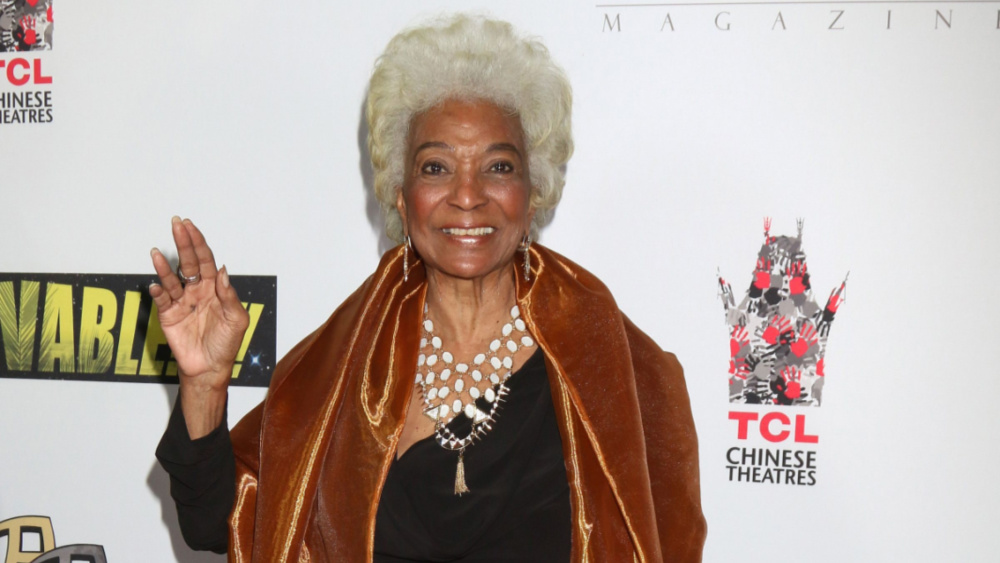 Nichelle Nichols, who portrayed Uhura on "Star Trek" in a groundbreaking role for Black actresses, has died in Silver City, N.M. She was 89. Gilbert Bell, Nichols' talent manager and business partner of 15 years, confirmed the news Sunday.
Nichols son, Kyle Johnson, posted in a statement on her Facebook page : "I regret to inform you that a great light in the firmament no longer shines for us as it has for so many years. Her light however, like the ancient galaxies now being seen for the first time, will remain for us and future generations to enjoy, learn from, and draw inspiration. Hers was a life well lived and as such a model for us all."  Johnson said his mother died of natural causes.
Nichols portrayed U.S.S. Enterprise communications officer Lt. Nyota Uhura on the "Star Trek" television series from 1966-1969. She also reprised the role in six movies from the iconic sci-fi franchise.  She was one of the first Black actresses to star in a primetime television show, and she and "Star Trek" made history with television's first interracial kiss in 1968. After she rose to fame on "Star Trek," Nichols went on to become a recruiter for NASA, playing a key role in helping recruit people of color and female astronauts. Nichols formed the company "Women in Motion," traveling throughout the country to recruit women and people of color for NASA. In 1978, NASA recruited 35 people, including for the first time, six women and four people of color. Nichols was also the first African American woman to have her handprints immortalized at the TCL Chinese Theatre in 1991.
Nichols suffered a stroke in 2015 and was diagnosed with dementia in 2018. She was married and divorced twice and is survived by her son, Kyle Johnson.
Editorial credit: Kathy Hutchins / Shutterstock.com