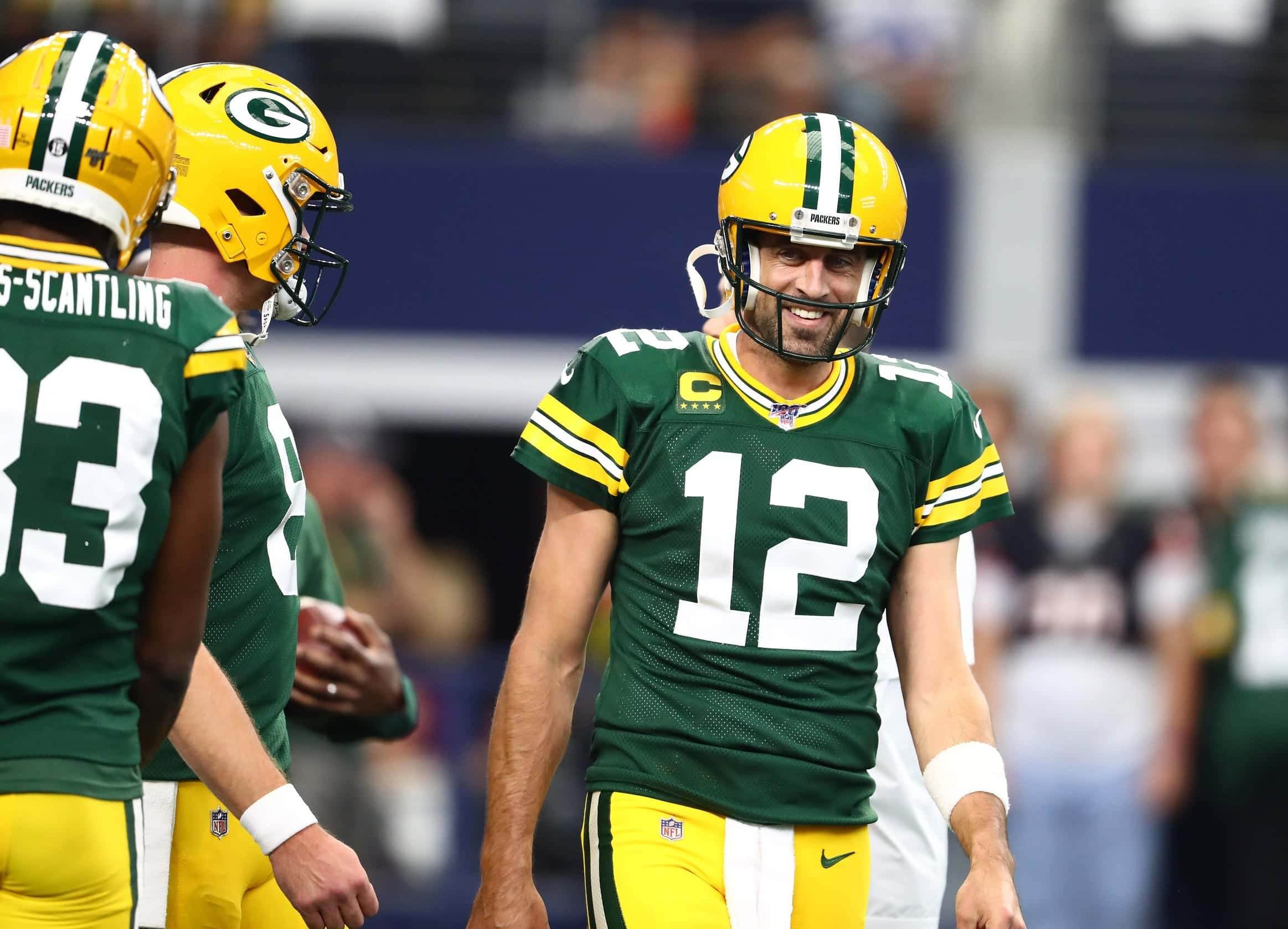 Former Packers wide receiver James Jones has said for months that Aaron Rodgers will be the NFL MVP this year. Rodgers has won the award twice, most recently in 2014, but his production has dipped in recent years.
Why the confidence in the 36-year-old?
"No. 1, from just knowing the guy and having a personal relationship with the guy, I know how much of a competitor the guy is. I know how much of a perfectionist he is," Jones said on The Zach Gelb Show. "All you've been hearing all offseason long, even before they drafted Jordan Love, was, 'Can Aaron Rodgers do this? Can he do that?' That's just fueling the fire for Aaron Rodgers. . . . I'm going on the record: Aaron Rodgers will light the league on fire again and win the MVP for the third time."
Zach Gelb, however, isn't so sure. To be the MVP, you have to have eye-popping stats. Rodgers hasn't had that the last couple of seasons. 
The Packers went 13-3 last year, but Rodgers finished 11th in passing yards (4,002) and tied for eighth in passing touchdowns (26). Green Bay had a potent ground game with Aaron Jones and Jamaal Williams and drafted Boston College running back A.J. Dillon in the second round in April. Even if the wins are there for the Packers, the throwing volume for Rodgers might not be.
Jones says otherwise.
"We all can agree that Aaron Rodgers is the best payer on the Green Bay Packers, so you want to have the ball in your best player's hands," he said. "The defense came out last year, they played lights out. Aaron Rodgers and them were playing with leads in a lot of games that they won. Who's saying that the defense is going to do that this year? I hope they come out and do it. I hope they play lights-out. I hope they pitch a shutout every single game. But what if there's some games where the defense has fallen off . . . and Aaron Rodgers [has] to throw them out of it? So it's a lot of things that go into it, and at the end of the day, you want the ball in your best player's hands."
Jones believes that Rodgers will throw for at least 4,000 yards for the third consecutive season and throw for 40 touchdowns for the first time since 2016. Jones is also excited for receivers Allen Lazard, 24, Marquez Valdes-Scantling, 25, who will get to grow alongside Davante Adams and build more chemistry with Rodgers.
"I'm excited for them," Jones said. "I think they're big bodies, they have speed, they can make all the catches, run all the routes – I'm excited to see how they step up this year."
Of course, if the Packers want to make a splash, they could sign Antonio Brown, who has been suspended for eight games for violating the league's personal conduct policy.
"I just think it's a stretch for anybody to sign him right now because of the eight games and because of a lot of stuff that's still being investigated and things like that," Jones said. "It could be more [games]. Once they got all this ironed out, you're talking about one of the best receivers to ever do it. So if you do have a chance to get him and all this stuff [gets] ironed out, absolutely. Absolutely go get him because you know what you're going to get on the football field. I feel like all the things that he's been through, I feel like it's humbled him a little bit. He knows if he does get another opportunity and he messes that one up, it's probably going to be his last shot."