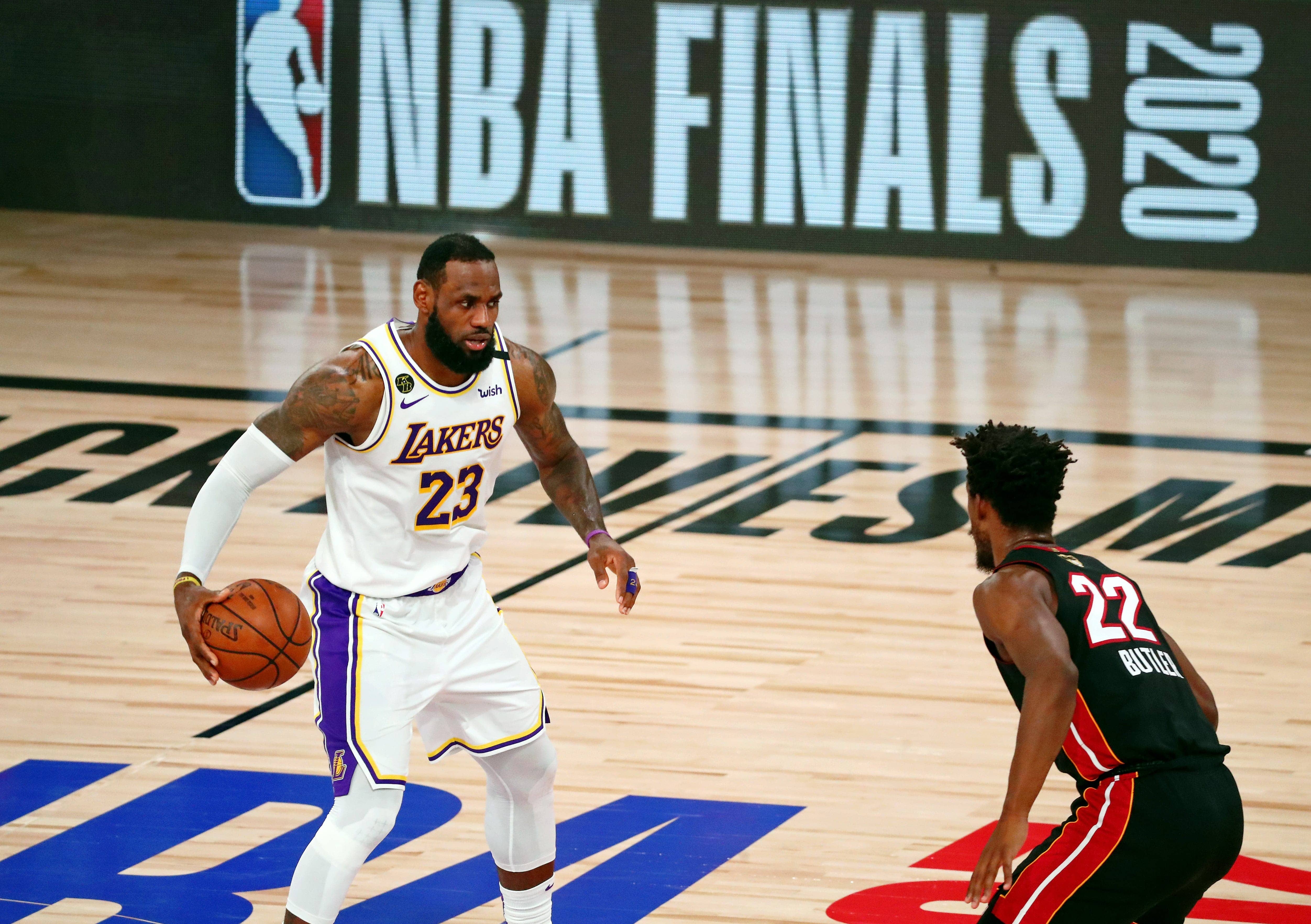 LeBron James has won four NBA titles in his career – none tougher, perhaps, that his most recent championship in the bubble in Orlando.
"This title for LeBron, this has to be the toughest," JR SportBrief said on CBS Sports Radio. "When you think about his age, when you think about how the Lakers' season ended last year, when you think about everything that's gone on in 2020 off the court that's affected whether or not we have basketball, this has to be the toughest title."
The 2019-20 season ended almost a year after it began. The Lakers played just 71 regular-season games. The entire postseason was played in a bubble without fans – and about as far away from the Staples Center as possible.
Didn't matter. LeBron and the Lakers still did their thing.
"This title might have been different. This title might have been unusual," JR said. "The 2019-2020 NBA season was one for the books. We've had strike-shortened seasons, 50 games, 66 games – we've had a lot. But nothing is going to take away from what's happened on and off the court here in 2020."
The Lakers, by the way, entered the bubble without point guard Avery Bradley, who started 44 games this season. Bradley opted out of the restart due to concerns surrounding COVID-19.
"This was a different Lakers team to a certain degree," JR said. "Avery Bradley played an important part with this squad. Avery Bradley was not there. Avery Bradley was not available. We can look at talent. You can honestly look during the course of the regular season and look at the Los Angeles Clippers and say, 'They got more talent. They're a deeper team.' But you know something that no other team has? LeBron James."
James averaged 29.8 points, 11.8 rebounds and 8.5 assists against the Miami Heat in the NBA Finals, leading the Lakers to their first title since 2010 and their 17th title overall – tied with the Boston Celtics for the most in league history.
"I'd venture to say that this title, out of the four that he has, is probably the most difficult," JR said. "When you factor in last year, how the season ended, when you factor in this year on the court, the tragedy of Kobe Bryant, you think about COVID, you think about whether or not it's even appropriate to play basketball because of what's happening in this country – this title was tough as hell."