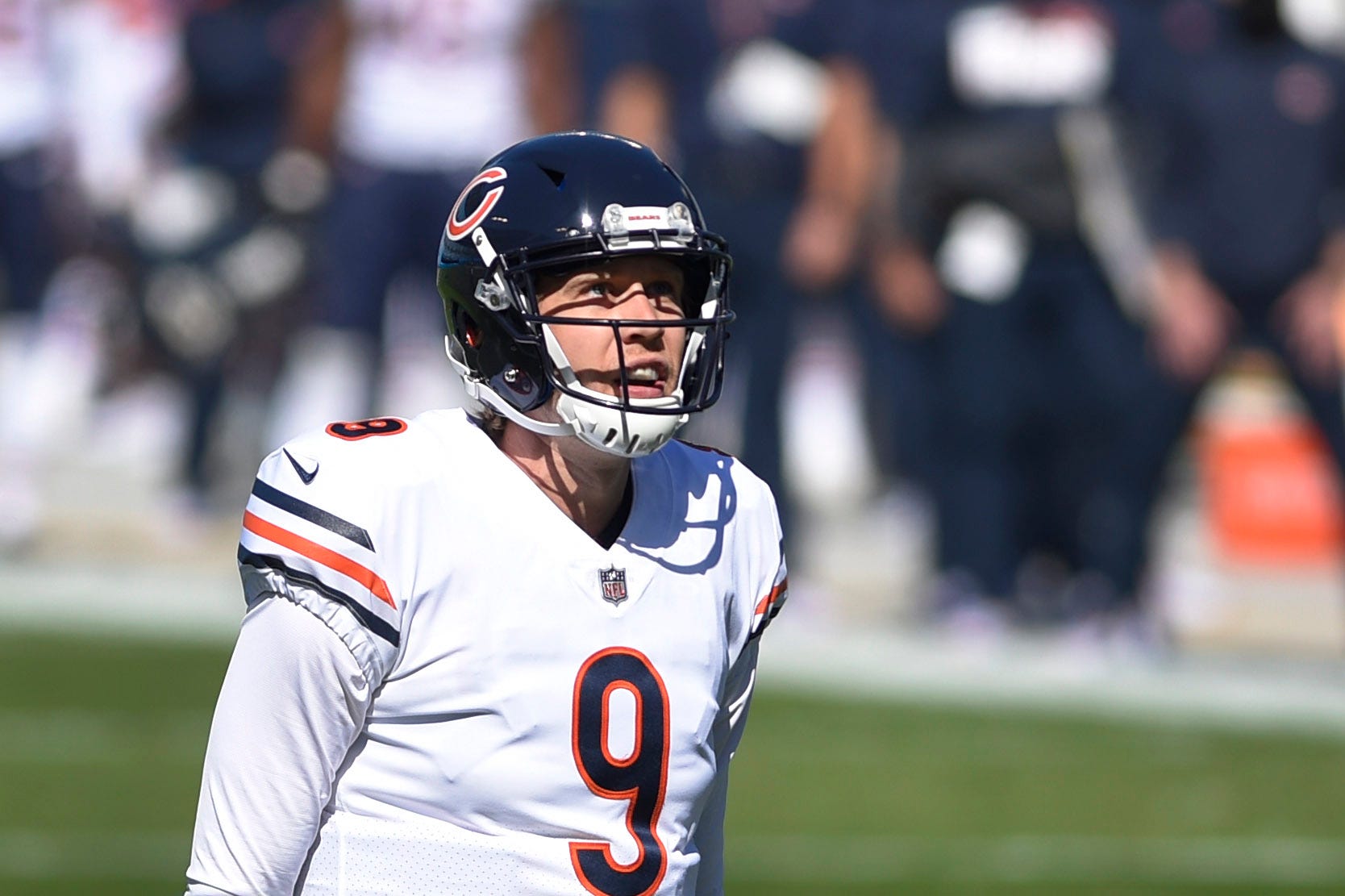 At 5-1, the Chicago Bears have one of the best records in the NFL and are atop the NFC North. But they are vying for more than just a division title this season. They are vying for a Super Bowl.
And they believe they can win it.
"Yes I do," Bears defensive end Bilal Nichols said on The Zach Gelb Show. "Without a doubt. I feel like we're built for it, and I feel like we match up well against a lot of other teams."
The Bears started 3-0 with wins over the Lions, Giants and Falcons. They lost to the Colts in Week 4 before beating the Buccaneers and Panthers in their last two games. Chicago hasn't won a game by more than seven points this season. Average margin of victory: four points.
"We're a gritty team," Nichols said. "If you look at a lot of the wins we have this year, we were in some dog fights. One thing about our team, we got a bunch of fighters. We never give up. You can never count us out of the game."
If you're surprised by the Bears' fast start, well, Nichols is not.
"We knew we were going to be a talented team, and we knew this was going to be our year to make things happen," said Nichols, a fifth-round draft pick in 2018. "We have a pretty great defense that's loaded with All-Pro potential on every level. As a defense, we wanted to take a step forward and do a lot better than we did last year. Last year, we didn't have as good of a year as we had in 2018, so we wanted to come out and have a similar season like we did in 2018, if not better."
The Bears went 12-4 and won the NFC North in 2018. Last year, however, they went 8-8 and missed the playoffs. Nichols said the team worked extremely hard this offseason to get back in playoff form.
"You could see the hunger," he said. "Everybody looked like they were going to attack the offseason hard because they weren't satisfied with how well we did. Then we fast-forward into the offseason, everything with COVID hit, but guys stayed determined. We were still on Zoom calls, we were still communicating with each other – the effort was insane. You just felt that if we were going to have a season – because at the time we didn't know – that it was going to be a special one for us."
The Bears opened the season with Mitch Trubisky at quarterback, but Matt Nagy switched to Nick Foles in their Week 3 win over Atlanta. 
"The guy knows how to win," Nichols said of Foles, the former Super Bowl MVP. "One thing about Nick, he's going to find a way to win. Guys like that, you love playing with, you love having them around you, you love being on the team because that stuff spreads. That stuff becomes a part of the culture, just finding a way to win. That's what he does very well."
Still, Nichols said the quarterback change hasn't necessarily made the Bears more confident in their ability to win a Super Bowl.
"I think it's pretty much the same as when the season started," he said. "Whoever was going to be our quarterback didn't really play a role in how much our team believed. We knew that with either guy we were going to be okay, just because of the work that they both put in. Mitch puts in great work. They both do. They work hand-to-hand with each other. Our belief didn't change at all because with either guy, we knew we would have the opportunity to start fast and get to the Super Bowl."
As for people who still doubt the Bears' success this season, Nichols has a message for them.
"Just stay on that side," he said. "Stay over there because one thing about us, we're not feeding into any of the news, we're not looking at our record, we're not satisfied with anything we've done thus far. We're still looking to improve. That's what you got to love about our team. Nobody is complacent with where we are right now. Everybody is doing a good job of staying locked in."