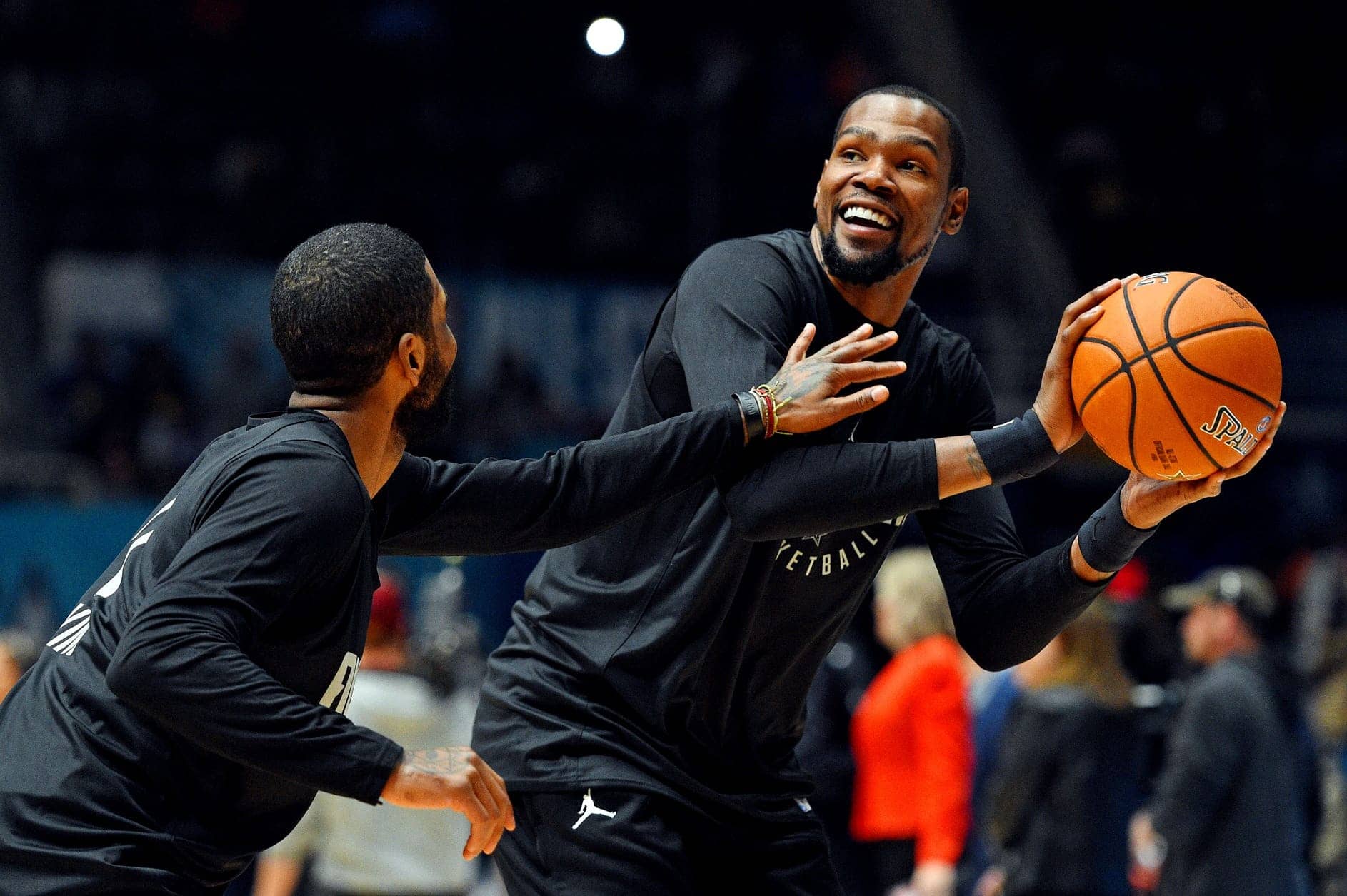 The Brooklyn Nets have advanced past the first round of the playoffs just once in the last 12 years. That figures to change next season with a healthy Kevin Durant and Kyrie Irving.
But if you add James Harden to that mix, well, the sky's the limit.
"I would love to see what that looks like just from an experimentation standpoint," NBA TV analyst Sekou Smith said on After Hours with Amy Lawrence. "We've seen Big Threes before. I don't think we would ever have seen something that interesting. Kyrie and James Harden are ball-dominant players, and you want them to have the opportunity to do what they do best and they need the ball in their hands. Kevin Durant has shown you that he can go and play in an environment where he's not dominating the ball."
Durant, a former MVP, led the Golden State Warriors to back-to-back NBA titles in 2017 and 2018. He and Irving figure to form one of the best – if not the best – dynamic duos in the league.
Adding Harden, another former MVP, to the fold would made Brooklyn even more formidable – assuming everyone gets along.
"If it happens, believe me, there's no more interesting place in the basketball universe than Brooklyn," Smith said. "There would be so much attention paid to those guys and those personalities and whether or not Steve Nash and his staff would be able to get them to coexist and ultimately chase a championship."
The Nets reached back-to-back NBA Finals in 2002 and 2003. They have not reached the conference finals since then and have finished with a losing record in 10 of the last 13 seasons.
They want that to change next season.
"The Nets, to their credit, it's very rare you see a team go through the kind of upheaval they have and come out of it and be absolutely forceful in their belief that they got a chance to win it all," Smith said.