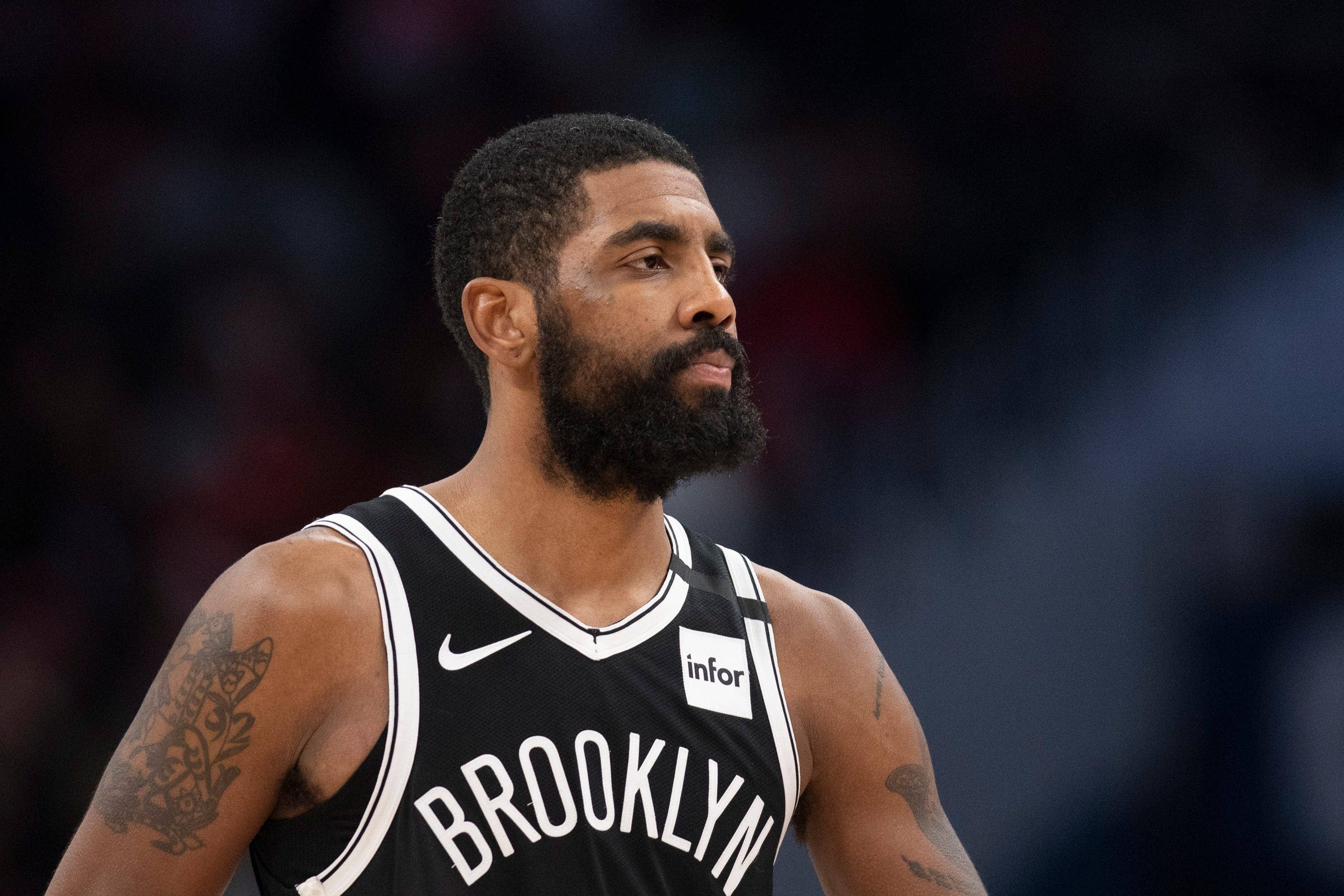 Earlier this month, LeBron James admitted that he was hurt by Kyrie Irving's comments about his ability – or inability, according to Irving – to hit clutch shots. 
Indeed, Irving seemingly took a shot at James during the 2020 NBA Finals, saying that he – Irving – has, for "the first time" in his career, complete trust in a teammate, Kevin Durant, to hit big shots.
Former Cleveland Cavaliers coach David Blatt found the comment, and the attention that it received, comical.
"I laugh when I see all that stuff and what people make of it," Blatt said on The Zach Gelb Show. "You just mentioned three guys that are all championship players. Wouldn't you love to win an NBA championship and then be able to talk about things like that? Personally, I don't really care. It doesn't affect me in any particular way. I think that Kyrie greatly respects LeBron, and I think he greatly respects Kevin. I think that's fine. I don't see any big issue with it."
Blatt, 61, coached the Cavaliers from June 2014 to January 2016. He reflected on James' relationship with Irving during that time.
"You have to understand that LeBron [was] a very, very well-established player, and Kyrie was very much at the beginning of his career," Blatt said. "I thought that LeBron made an effort to take Kyrie under his wing and to sort of teach him the things that he knew. I think that Kyrie made a real effort to work together with LeBron and helping Cleveland to become a championship team.
"Like in any other relationship, there were ups and downs," Blatt continued, "and I don't think that's such a bad thing. I don't think it's so unusual. These are great, great players who were at different stages of their career and were going through their own set of circumstances. But look, they found a way to make it work. Nothing but credit to them."
Tyronn Lue replaced Blatt as Cavs head coach in January 2016. Lue guided Cleveland to an NBA title that June, overcoming a 3-1 series deficit against the Golden State Warriors.
Still, Blatt looks back at his time in Cleveland fondly.
"I brought Ty Lue to Cleveland. That was my decision. So I only have good things to say about him," Blatt said. "And certainly if you have any opportunity to coach the greatest player in the game of basketball, [that] was a thrill. I'm fortunate to have had that experience."
Blatt, of course, is one of the most accomplished coaches in basketball, even if his time in the NBA was brief.
"People here in the states, they saw a very small part of my career," he said. "I coached overseas for 26, 27 years and won over 25 championships or cups or Olympic medals. I have nothing but fond, fond memories and great moments and happiness of being together with so many different fine players and staff to accomplish things. LeBron being a part of that story and a part of that collage of the experience that I have had, I feel nothing but good fortune and certainly wish him and all the other players that I've come into contact with nothing but the best."