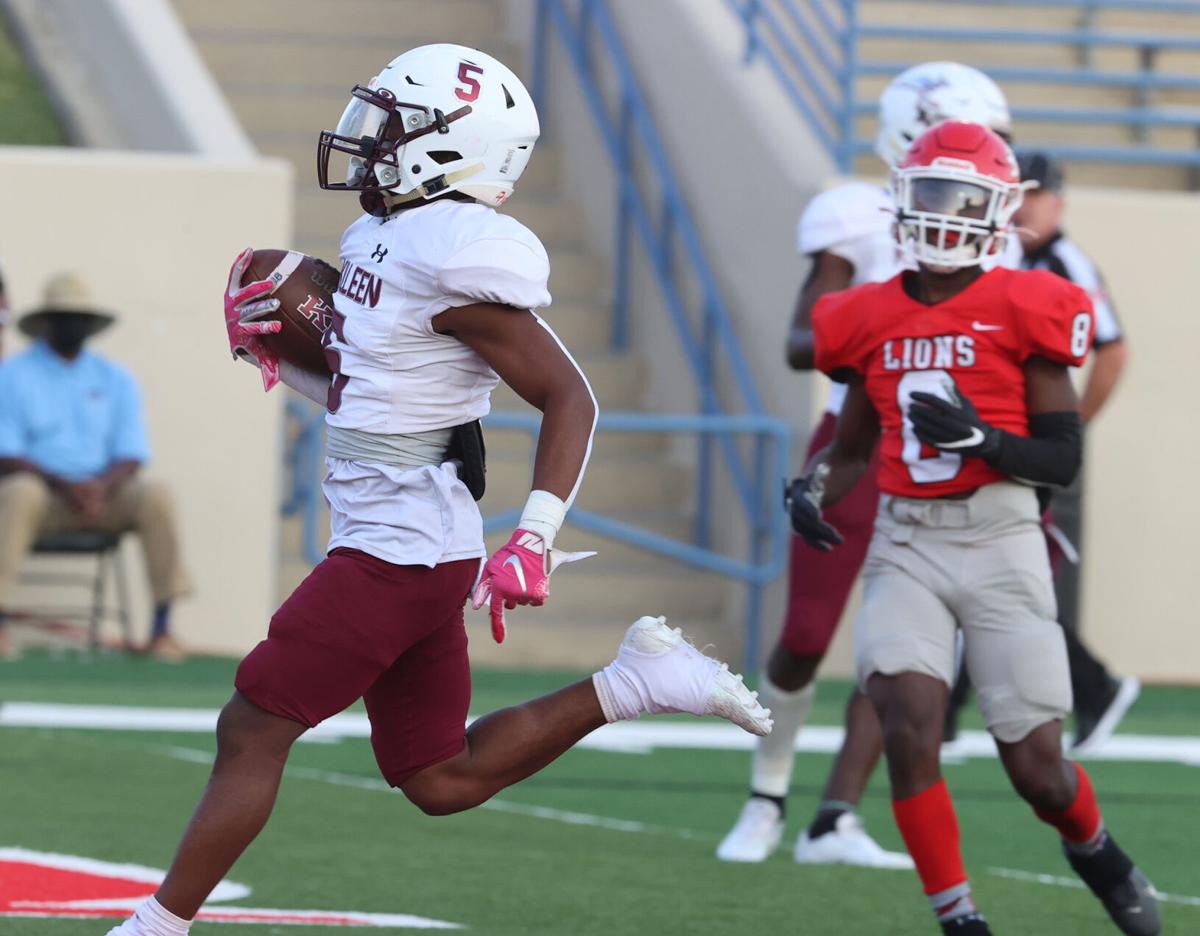 Nobody figured it was going to be a quick fix to get the Waco High football program back to relevance on the state or even local landscape.
The Killeen Kangaroos made it look like a long road ahead for the Lions as Killeen and Waco High renewed their rivalry.
The Kangaroos established an early lead and then hopped away in the third quarter, bouncing Waco High, 42-6, on Thursday night at Waco ISD Stadium.
Killeen quarterback Roderick Norman passed for 286 yards with a touchdown and ran 55 yards for another TD, keying a 521 total-yard effort by the Roos.
The Kangaroos receiving combo of Jacobia Thomas and Cade Searcy did a lot of the damage. Thomas caught six passes for 153 yards, while Searcy hauled in four for 65 and was one misstep away from a 90-yard touchdown. But Norman spread it around as well, completing passes to seven different receivers.
Killeen running back Emory Arthur, who scored the game-winning touchdown in the Roos win over Pflugerville Hendrickson last week, ran for a couple of touchdowns and finished with 55 yards on the ground.
Waco High, on the other hand, couldn't generate any consistent offense and didn't cross the Roos 40 until backup quarterback Devion Long ran 34 yards into Killeen territory with just over two minutes left in the fourth quarter. Long scored on the next play, scrambling 18 yards for a touchdown with 1:59 remaining.
Killeen made big plays in its passing game to take a 14-0 advantage to halftime.
Norman connected with Thomas for a 36-yard gain to the Waco High 8 to spark the game-opening offensive series. On the next play, Arthur bolted up the middle for the eight-yard touchdown.
Early in the second quarter, Killeen doubled its advantage when Norman hit Thomas wide open in the middle of the field and Thomas ran away from the Lion defense for a 56-yard touchdown.
But the Waco High defense held steady deep in its own end a couple of times to keep Killeen from getting too far in front before the break.
Waco High turned away a Killeen drive on fourth-and-goal from the 7, tackling Kangaroos holder Ivory Washington after a botched field goal snap early in the second quarter. Killeen started back-to-back possessions inside the Waco High 35 later in the period, but the Lions forced three-and-outs on both occasions.
However, Waco High couldn't get its offense clicking to cut into the Roos' lead. The Lions managed just three first downs in the first half and couldn't move past the Killen 40.
— WACOTRIB