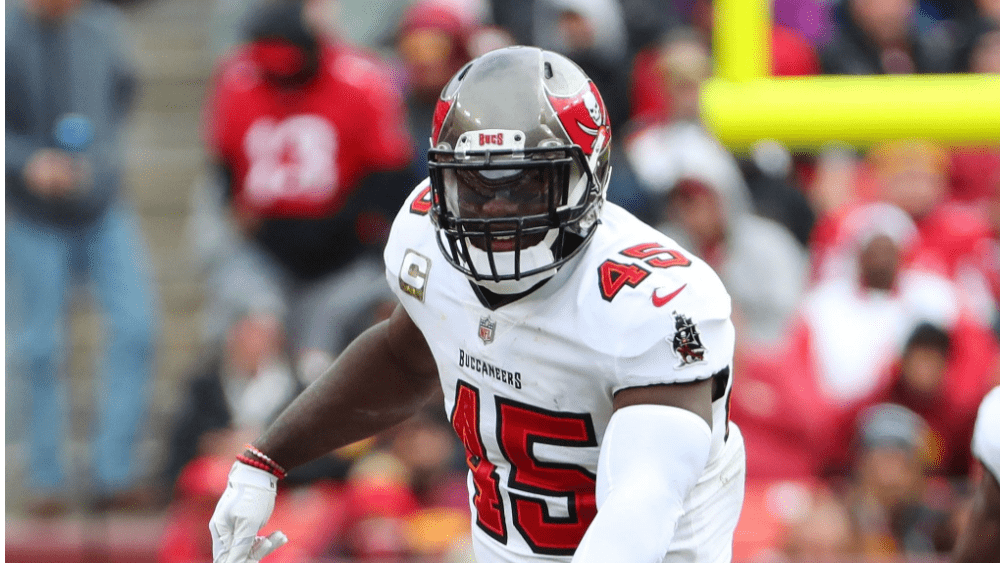 As first reported by ESPN's Jenna Laine, Tampa Bay Buccaneers' linebacker Devin White has requested a trade. ESPN's Adam Schefter tweeted on Tuesday that "Bucs' Pro Bowl LB Devin White has in fact requested a trade, as @JennaLaineESPN reported. Bucs do not want to trade him, but he wants to be traded as he is coming up on his fifth-year option worth $11.7 million, which the team already picked up."
Sources familiar with the story told ESPN that White has grown increasingly frustrated with the team and is 'fed up,' but did not provide specifics on the root cause of White's frustration, other than saying he has become very unhappy in his current situation. Another source told ESPN that White's frustrations stem from negotiations over a new contract.
White, the fifth pick in the 2019 NFL draft, played a key role in the Bucs' Super Bowl LV run in 2020 and has spent each of the past four seasons with the team. In those years, White has played in 62 total games and recorded 453 total tackles and 20 1/2 sacks, and was named to the Pro Bowl in 2021.
The Bucs secured White's counterpart, veteran linebacker Lavonte David, to a one-year contract to keep the pair together at least one more year. A month ago, White posted a series of cryptic messages to his Instagram stories, saying "4 year[s] went by fast" and "thank ya," along with a pirate flag and a
 emoji. He then included a photograph with the sign, "God isn't asking you to figure it out. He's asking you to trust that he already has." White later clarified the posts, tweeting, "Reflecting on how fast my first four years went by, def a thanks to Bucs fans 'good & mean ones lol' The upside is scary."
Editorial credit: Steve Jacobson / Shutterstock.com