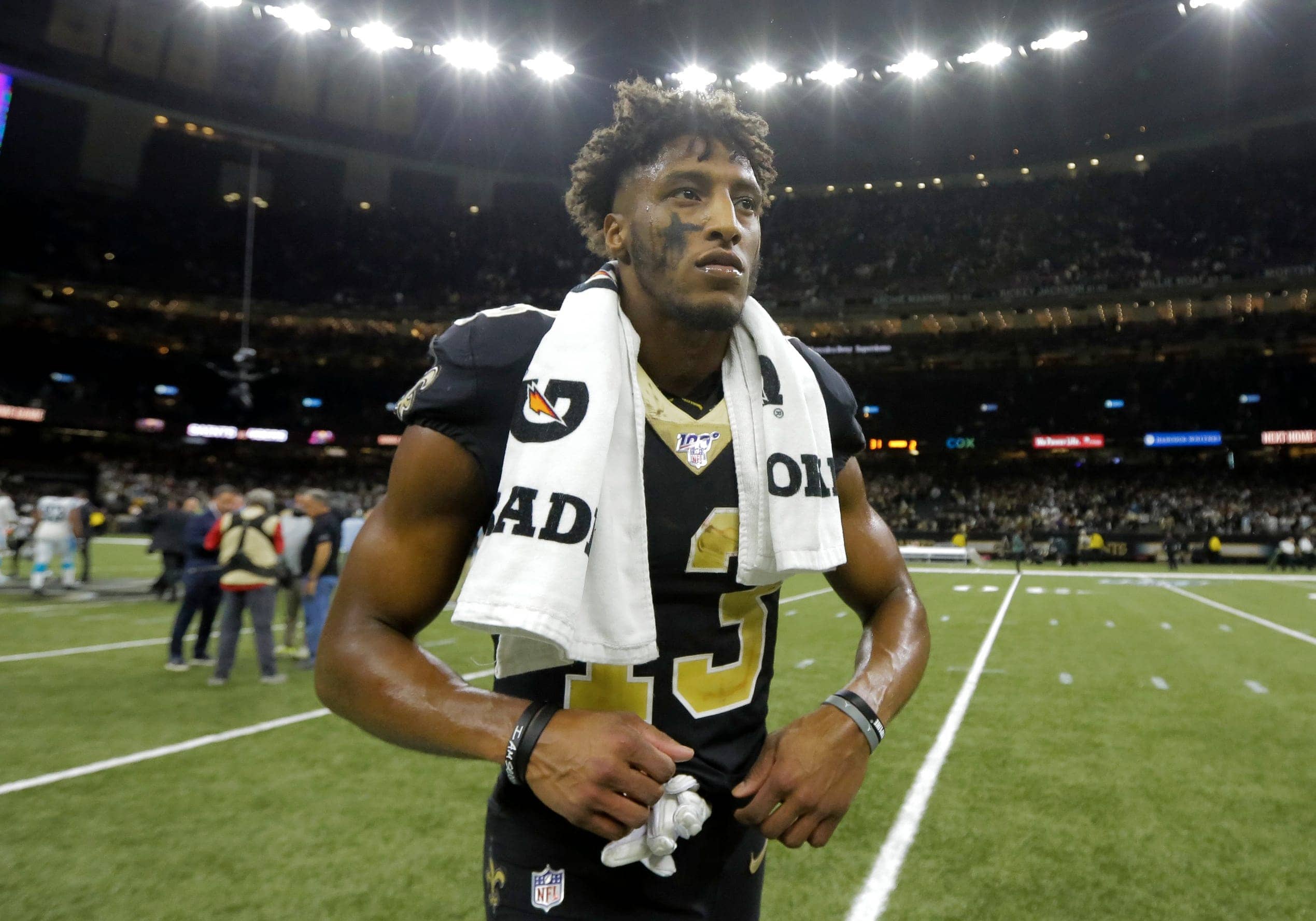 Michael Thomas missed his fourth consecutive game Monday, only this absence had nothing to do with the high ankle sprain he suffered in Week 1 against Tampa Bay. Instead, it had everything to do with a disciplinary issue stemming from Thomas' altercation with teammate C.J. Gardner-Johnson at practice Saturday. 
Thomas, according to reports, also acted disrespectfully toward Saints coach Sean Payton after the altercation with Gardner-Johnson. As a result, Payton and the Saints benched their star wide receiver one day before their game against the Los Angeles Chargers on Monday Night Football.
Was this the right move? And how did Thomas' teammates react to the suspension?
"I think all of that stuff was handled and needed to be addressed," Saints safety Malcolm Jenkins said on Tiki & Tierney. "I think everybody is on board with Sean Payton's decision, but also, I don't think there's any ill feelings towards Mike. We know for us to get to where we need to be as a team, we need Michael Thomas on the field. I think he knows that and being accountable to his teammates. But sometimes things come up and they need to be addressed. We are not immune to that, and I think we'll do a good job of handling that as we move forward."
Thomas caught an NFL-record 149 passes for 1,725 yards and nine touchdowns last season. Does he need to do anything to prove to teammates that he's still all-in?
"No, not from my seat," Jenkins said. "I think everybody knows that we are all highly competitive athletes, and Michael is one of those guys who is always on edge and plays with that chip on his shoulder. But all of us need to also understand where those lines are that we can't cross. For us, we've counted on him before so one mistake doesn't change how we feel about our teammate. We know where his heart is. We know he's a huge part of this team and wants to be part of the reason that we have success – and he will be."
The Saints (3-2), who have a bye this week, are focused on returning to the playoffs for the fourth straight season. New Orleans, with 41-year-old quarterback Drew Brees, is very much in win-now mode.
There has to be a sense of urgency this season, no?
"Yeah, I think there's definitely an urgency," Jenkins said. "To have been as close as this team has been [to the Super Bowl] in the last three seasons . . . haunts everybody. When you look at our roster, you recognize that you have an opportunity, but that's all it is – an opportunity – unless you take full advantage of it. So I think there is an urgency for us to win games, but that urgency can't change the process. Our biggest thing right now, the focus and the urgency, is how do we improve from week-to-week? There's a lot of things that we need to improve on as a team. That's really where the urgency is. How do we attack each week?"
The Saints host the Carolina Panthers (3-2) on Oct. 25 at 1 p.m. ET.