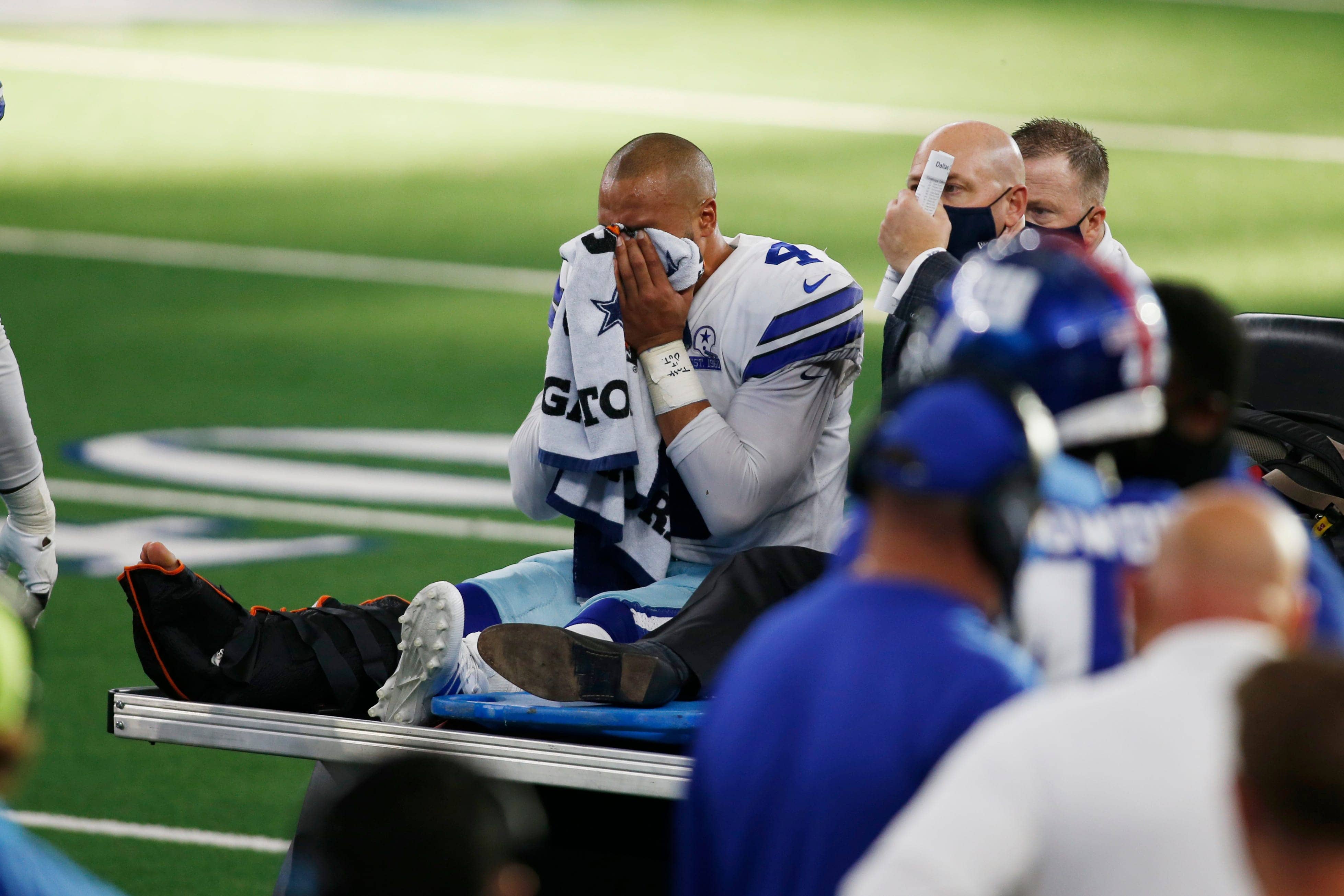 The NFC East is not a good division. In fact, it's the worst division in football. The Cowboys (2-3) are atop the standings, and a .500 record might be enough to win the division.
JR SportBrief's take? It doesn't matter. Dallas' season is over.
"Is 8-8 a success for the Cowboys this year?" JR asked. "I think it really doesn't matter. This year, this season, is a wash for the Cowboys. It doesn't matter what their record is. It doesn't matter if they get to the playoffs. This Dallas Cowboys' season is over."
The Cowboys, of course, lost Dak Prescott for the season this past Sunday, as the 27-year-old suffered a horrific ankle injury in a 34-31 win over the New York Giants. Andy Dalton sprung into action and led the Cowboys to victory, but without Prescott, a postseason run is likely out the window.
"On the bright side, you can look at the development of some of the younger players. You can hope that they can pick up some experience," JR said. "But we won't know what the Dallas Cowboys are – we won't know who the Dallas Cowboys can be – until next season rolls along and we see Dak Prescott back out on the field throwing some touchdowns."
The Cowboys' remaining schedule seems manageable, but that's largely a function of their division. They play Washington (twice) and Philadelphia in three of their next six games. Washington and Philadelphia are a combined 2-7-1.
"[The Cowboys] should pick up another four wins maybe," JR said. "This season is over. That doesn't mean they're not going to win the division and go to the playoffs. All the best to Dak Prescott and his recovery. That was an ugly injury. I think in most years you can go ahead and pack this one in, but I still think the Cowboys will be playing into the postseason."