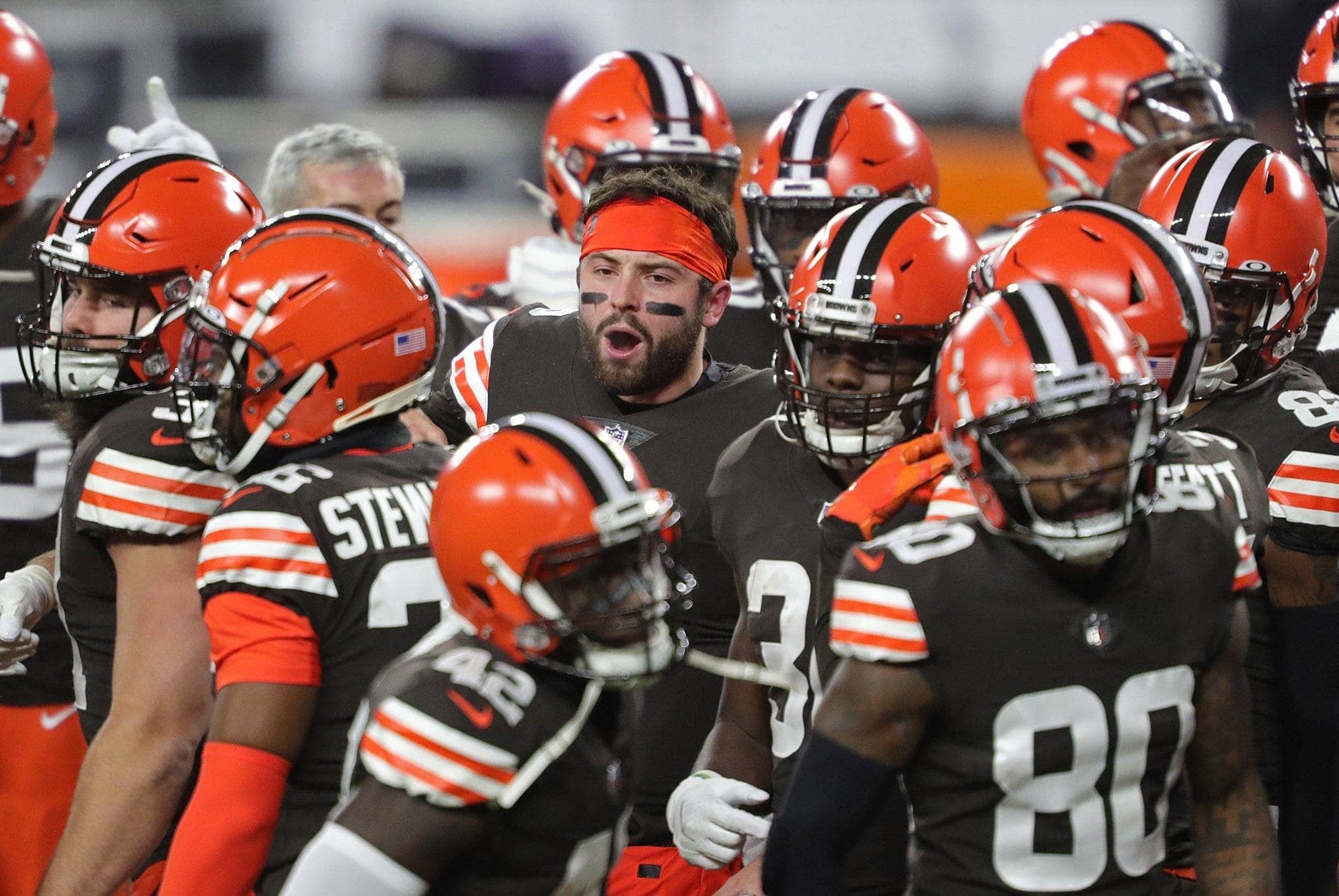 The Cleveland Browns (9-4) are closing in on their first 10-win season since 2007 and their first playoff appearance since 2002. This season, by all accounts, has been a smashing success.
But assuming the Browns make the playoffs, what happens once they get there?
"My level of belief is higher than it has ever been with Cleveland," two-time Super Bowl champion and CBS Sports HQ NFL analyst Bryant McFadden said on Reiter Than You. "The structure is now starting to be established. We kind of know what we will get from Cleveland. The only concern that I have with Cleveland . . . is the quarterback play."
In other words, Baker Mayfield, who threw a season-high 343 yards and scored three touchdowns (two pass, one rush) in a 47-42 loss against Baltimore in Week 14.
"Baker played real good football Monday night," McFadden said, "but that one turnover was a big difference in them being able to win that ballgame and not win that ball game. Because the quarterback he was playing against is a superstar. He is a superstar. He is a guy that can take over a game at any given time."
Mayfield's third-quarter interception set Baltimore up at the 1-yard line. J.K. Dobbins took it from there, which put the Browns in a 34-20 hole entering the fourth quarter. Lamar Jackson, meanwhile, looked very much like a reigning MVP and finished with three touchdowns (one pass, two rush).
The Browns, McFadden said, likely have the worst QB of any AFC playoff team.
"I'm a big fan of Josh Allen. The growth that he has shown has been extremely, extremely pleasing to see," McFadden said. "We can trust Big Ben in January football. Father Time has really affected Philip Rivers, but he's done more than a serviceable job at the quarterback position for the Colts. One would say Ryan Tannehill is a guy you can trust in the playoffs a lot as well."
Patrick Mahomes, of course, needs no introduction. 
Thus, the question must be asked: where does Mayfield rank among likely AFC-playoff QBs? Answer: not high.
McFadden said he would take Rivers, 39, over Mayfield.
"The reason why I say that is because Philip Rivers has been through that battle before, and it seems like they have a better identity offensively than the Browns," McFadden said. "Sometimes the Browns get away from the ground-and-pound attack, and I don't like that. So me personally, the unknown for me is very, very scary. I don't like the unknown when it comes to sports. Philip Rivers hasn't been as consistent, but we know we've seen him play in postseason play and put up decent numbers. 
"I think Philip Rivers would be the only name that you could argue back and forth, that you may take Baker over Philip in the playoffs," McFadden continued. "But the other names, I don't think there's an argument. I think I would take Ryan Tannehill over Baker Mayfield in the playoffs. Josh, Lamar, Ben – clearly Pat Mahomes. So that's my only concern when you look at the playoff teams regarding Cleveland. Can they get the best out of Baker Mayfield in January football?"