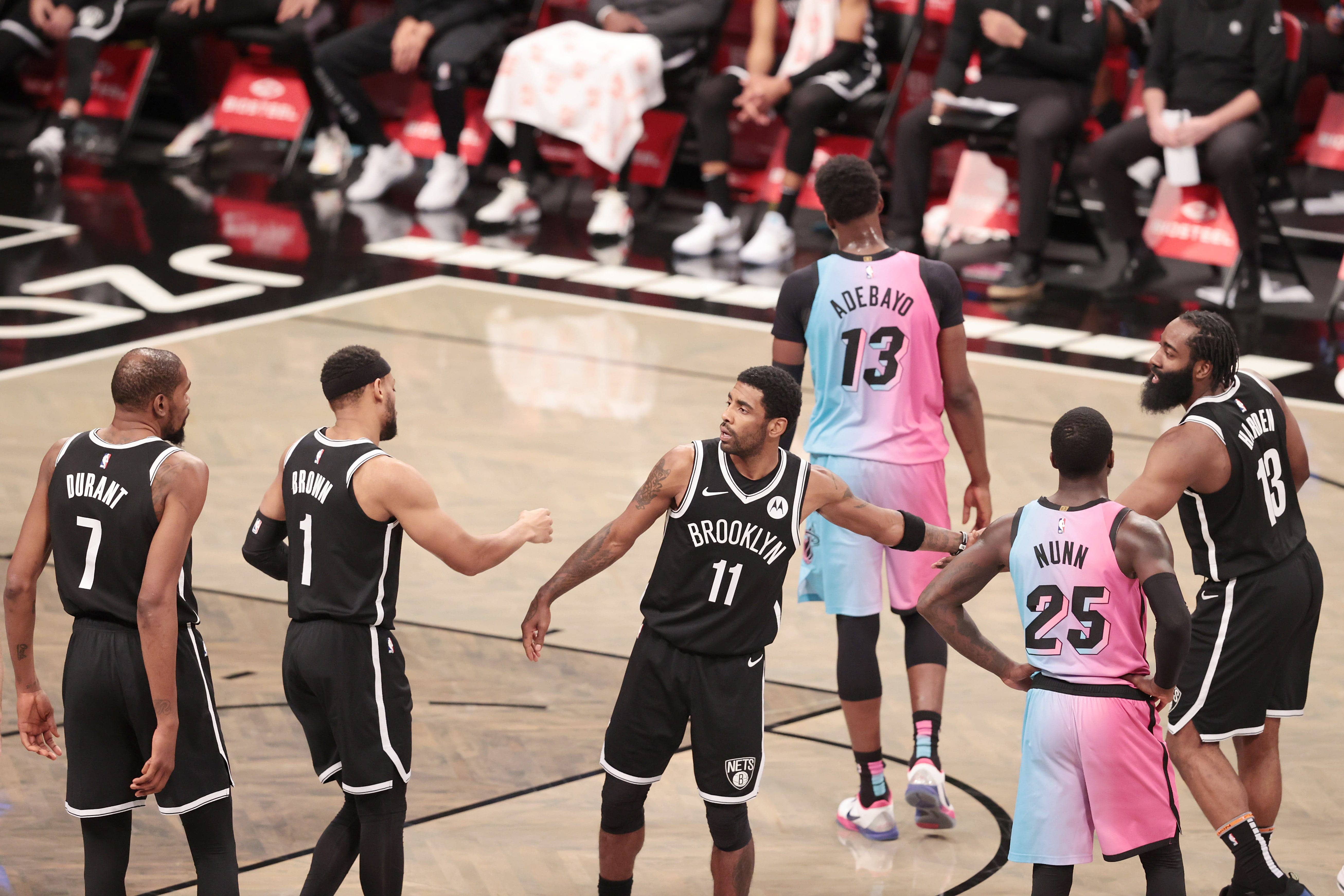 At 11-8, the Brooklyn Nets – the 5-seed in the East – are still a work in progress. But they've won six of eight overall, and their Big Three looks pretty darn formidable.
In fact, Chris Webber believes the sky is the limit for this squad.
"I see them winning," the five-time NBA All-Star and Turner Sports NBA analyst said on Tiki & Tierney. "We've never seen anything like KD before. KD and Harden, they play so efficient together. It's how are you going to put Kyrie into the mix, and then how are you going to play team ball? Maybe they'll need a year, but with Coach Nash – one of the best point guards in the game who knows how to get guys involved – and I love [Joe] Harris. Harris is one of the best three-point shooters this game has seen."
Indeed, Harris is shooting 48.4 percent from beyond the arc this season. Kyrie Irving, meanwhile, is averaging a career-high 28.1 points per game.
And we haven't even gotten to Kevin Durant and James Harden yet.
"I think they're going to be pretty good," Webber said. "It's between them and Milwaukee – and in watching them play against Milwaukee, I know it's just one game, but they handled Milwaukee easily just because of the type of players that they have and they can outscore you."
Brooklyn beat Milwaukee 125-123 on Jan. 18, as Harden finished with 34 points and 12 assists. He is averaging 24.0 points and a league-high 10.8 assists.
Yes, you read that correctly: James Harden is leading the league in assists.
"I believe when you play with your friends that you'll do more for each other even if you're doing the best that you can already," Webber said. "Harden is leading the league in assists and not shooting. When have we seen that? My whole philosophy comes from this: If I would have had the chance to play with [Latrell] Sprewell or other guys, like when I went to Washington and played with Juwan [Howard], we weren't winning but we turned it around. He held me accountable, and I held him accountable. I gave my all – and I would have done it anyway. But with him, it was that much more of a pleasure. 
"[The Nets are] trying to get a championship," Webber continued. "So I suspect they're going to put their egos at the door. And if one of them can't, it's up to the other one to do it – and it seems that Harden is doing that."