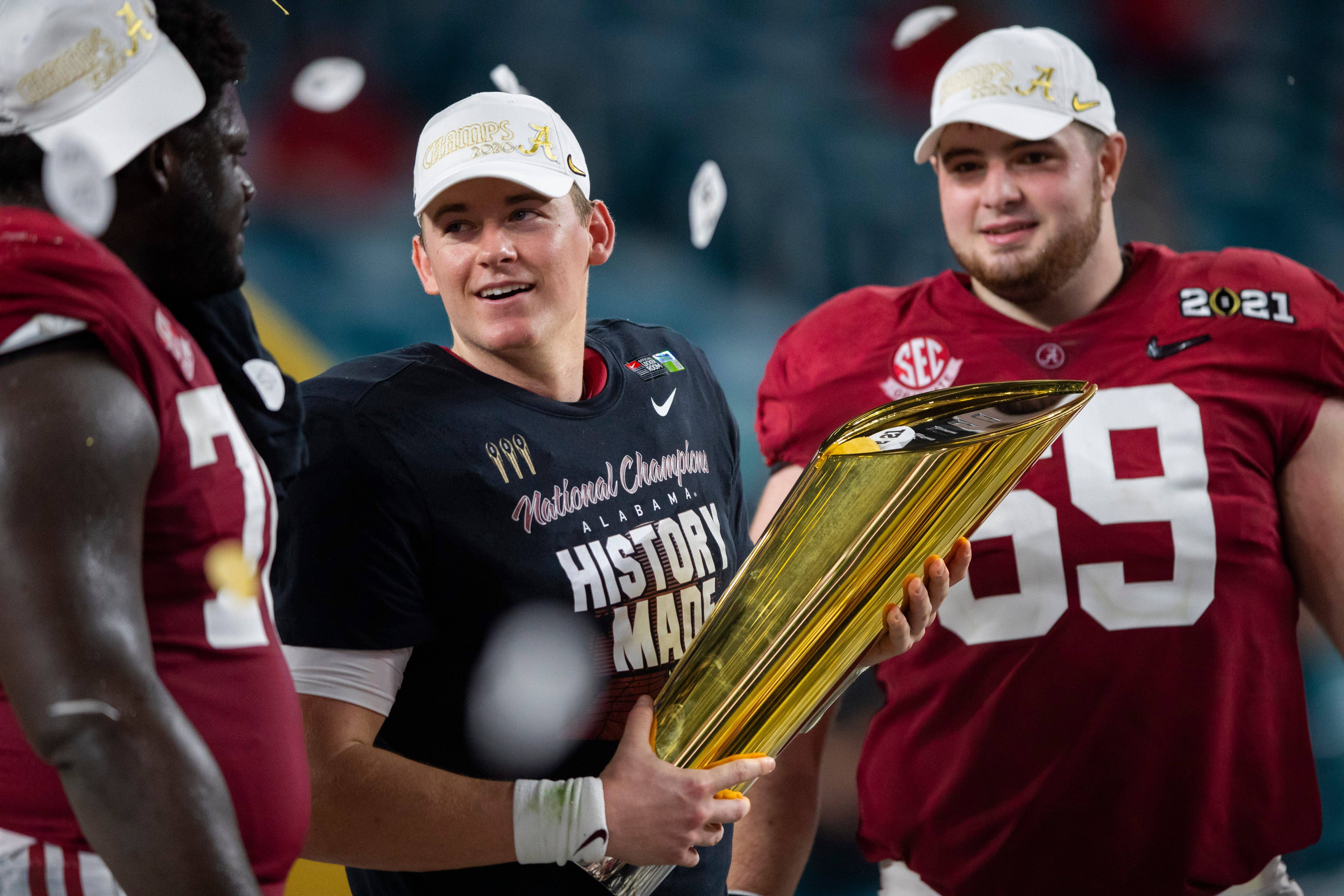 Alabama's DeVonta Smith was a juggernaut this season. He became the first wide receiver to win the Heisman Trophy since 1991, and he had 12 catches for 215 yards and three touchdowns against Ohio State in the national championship Monday – in the first half.
But the guy throwing him the ball, Mac Jones, was pretty special himself, in part for one simple reason.
"He stuck around," former Alabama quarterback and current sports talk radio host Jay Barker said on After Hours with Amy Lawrence. "In today's time, you can transfer out if you're not getting playing time and everybody's trying to find that next fit for them – and he didn't. He stuck around and he competed against Jalen Hurts and Tua and really through that became a better quarterback. Because of that, he had the season that he had."
Jones completed 77.4 percent of his passes for 4,500 yards, 41 touchdowns and four interceptions this season. He threw for 464 yards and five touchdowns against Ohio State.
"He's always been able to spin the football, but I think his best attribute is his decision-making," Barker said. "He's quick through his reads, makes great decisions, and he'll check it down if he needs to. He's not going to force balls down the field. I think NFL teams, coaches, scouts, they all look at that and see that as a very positive thing for a guy like him. If he was to be their quarterback, they know he's going to put the work in, he's going to study, and he's going to make good decisions on the field."