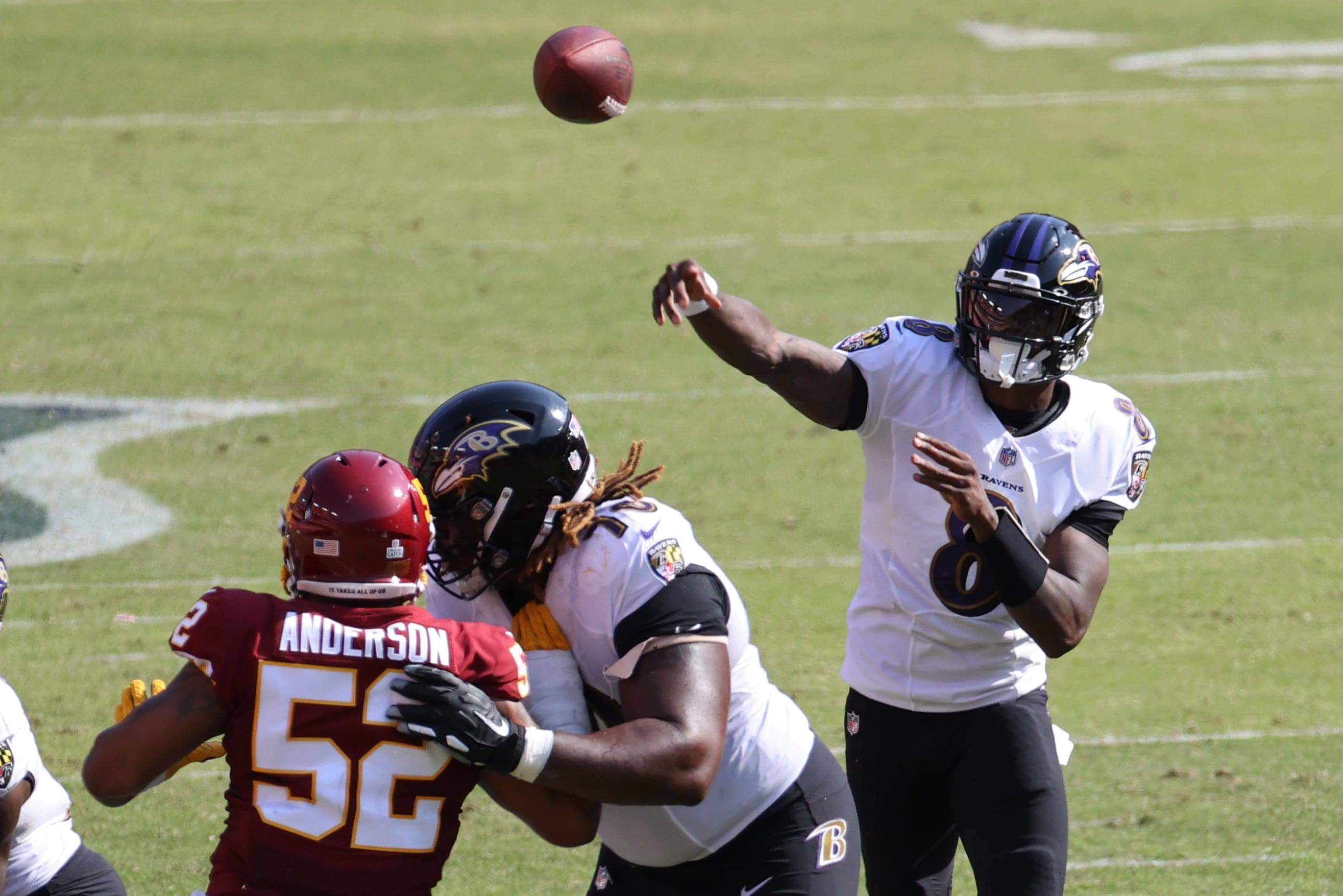 Billy "White Shoes" Johnson was one of the most electric players of his era, so it's no surprise that he admires Lamar Jackson. 
When Jackson entered the NFL, many analysts questioned whether he could be a quarterback on this level. After winning NFL MVP last year, however, he proved a lot of people wrong. 
"He did, and I was glad he did," Johnson said on The DA Show. "And I'm glad he never ran the 40 because they might have tried to put him somewhere else."
Johnson, 68, was a three-time Pro Bowler and three-time first-team All-Pro. He is a member of both the 1970s and 1980s All-Decade Team and a member of both the NFL's 75th and 100th Anniversary Teams.
He knows great talent when he sees it, especially when it comes to Jackson.
"I had a little insight there because I know some people [at] Louisville who knew him personally," Johnson explained. "They knew he could play on that level as a quarterback. I trusted their judgment. Seeing him throw the ball, he throws when he has to throw it, he does what he's supposed to do – I wasn't surprised. I was surprised to see how well he ran the ball. The only one I compared him to in that phase was Michael Vick. When I saw him run, oh boy. I said, 'Yeah, he's something special.'"