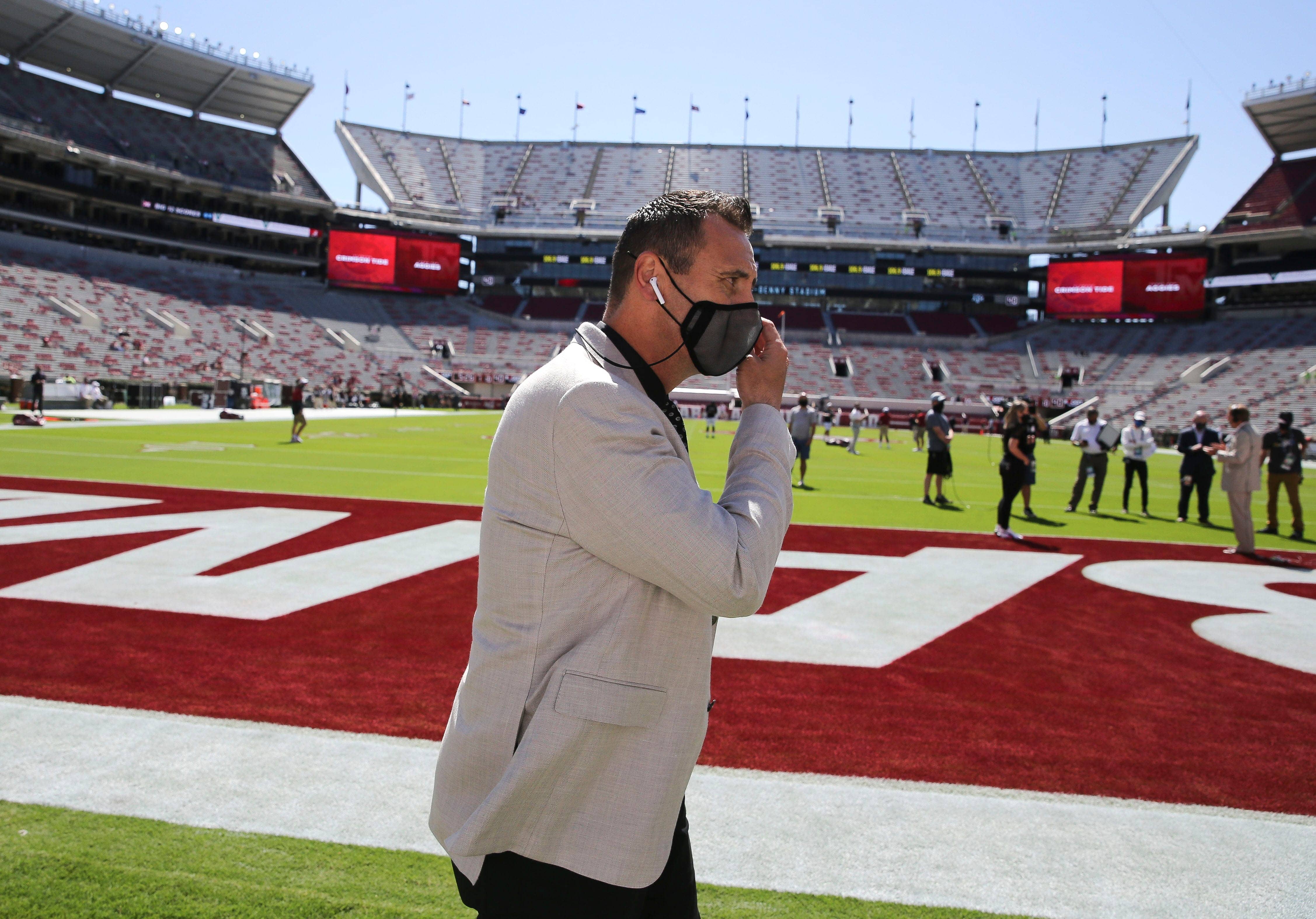 In October 2015, USC fired Steve Sarkisian as head coach. At the time, Sarkisian, then 41, didn't know if he would ever lead a program again.
"When things ended at SC, I didn't know," Sarkisian, 46, said on Tiki & Tierney. "I didn't know if I'd get another opportunity, so I just kind of went back to work. I just tried to focus on day-to-day and being the best version of me, the best coach I could be, whether that was at Alabama or the Falcons or back at Alabama. It was probably a couple years ago when some opportunities started to present themselves to me at different places. I just kind of said, 'No, that's not the right one,' and, 'No, that's not the right one.' I quickly realized I'm probably going to get another shot, but if I do, I want to make sure it's at a great place."
Sarkisian got his wish. Earlier this month, he was hired as head coach of the Texas Longhorns.
"When [athletic director] Chris Del Conte called regarding this job here at Texas, I jumped at it," Sarkisian said. "You just don't say no to a place like this. It's a national brand, the iconic, rich history and tradition of this place, and obviously the resources and support – I jumped at it both feet in, and it's obviously worked out."
Sarkisian replaces Tom Herman, who went 32-18 in four seasons at Texas. The Longhorns have not won a Big 12 championship since 2009.
Sarkisian intends to change that – and it starts with recruiting. In-state recruiting, in particular.
"Whenever Texas has been great, the best players in the state of Texas come to the University of Texas," he said. "That's going to be one of the key components for us is keeping the best players in state home. That can happen a lot of different ways. Clearly you got to have a great relationship with the Texas high school coaches, we've got to do a great job in our evaluation process, and then we've got to do a great job of creating and developing really good relationships with the recruits and their parents. 
"You can't lose seven players to Alabama and three or four players to Ohio State and another four or five to A&M," Sarkisian continued. "The top players in the state of Texas need to put on the burnt orange and white."